Ghastly, ghostly, and gory, Neill Blomkamp's new sci-fi short Firebase is set in a Vietnam War haunted by more than just post-traumatic stress disorder and political unrest. While the latter are resolutely present, soldiers on the front lines face a supernatural force so powerful and destructive they refer to it as "The Devil." Obviously the CIA is involved, which is why the details of this faux documentary aren't in our modern day history books.
"Volume 1" of the District 9 and Chappy director's latest introduces us to the second cinematic universe by Oats Studio, his new independent venture invoking the power of fandom with a "pay-if-you-can" business model. The first in the series is Rakka, an allegory for military occupation in which a human resistance led by Sigourney Weaver fights a brutal alien race equipped with powerful weapons and mind control. Firebase turns inward, examining the destructive force of trauma through the lens of American troops invading Vietnam. Warning, this film is bloody.
Blomkamp's grotesque mixture of the war and horror genres show builds on existing concepts in Vietnam's ghost mythos. "The Vietnamese call what the outside world refers to as the Vietnam War 'the American War,' and many of them believe that the ghosts of those who died tragic deaths in this war abound in their living environment," Heonik Kwon writes in his Asia Pacific Journal paper, The Ghosts of the American War in Vietnam. He describes the concept of, "chet oan," or a violent and unjust death. "Violent death imprisons the spirit of the dead in the perpetual drama of re-experiencing mortal violence."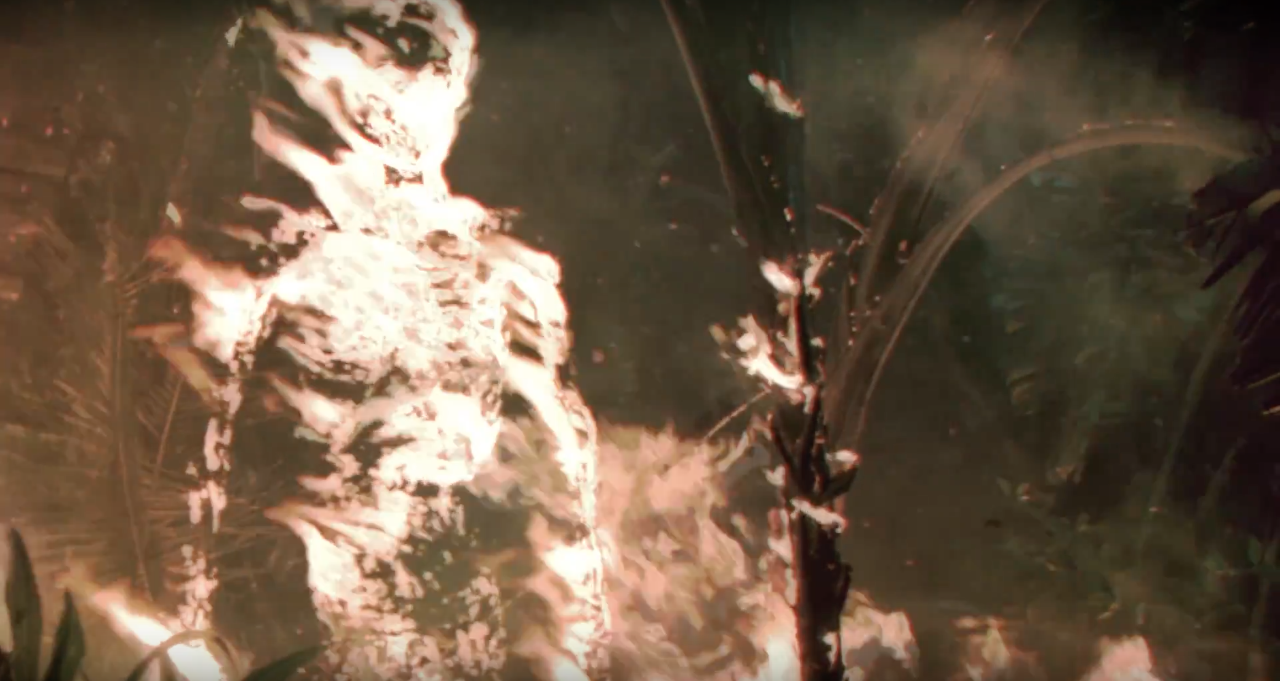 At the end of the episode, our ragtag crew of draftees and CIA operatives goes to confront the ghost with new technology in hand. If you want to find out what happens next, you can support Oats Studio by purchasing the film on Steam.
Related:
Strange Entities Drift Through Nature in 'Hidden Miracles II'

Aliens Occupy the Earth in Neill Blomkamp's New Short Film, 'Rakka'
Watch 'Uncanny Valley,' a Sci-Fi Short About Virtual Reality Addiction
Source: vice.com