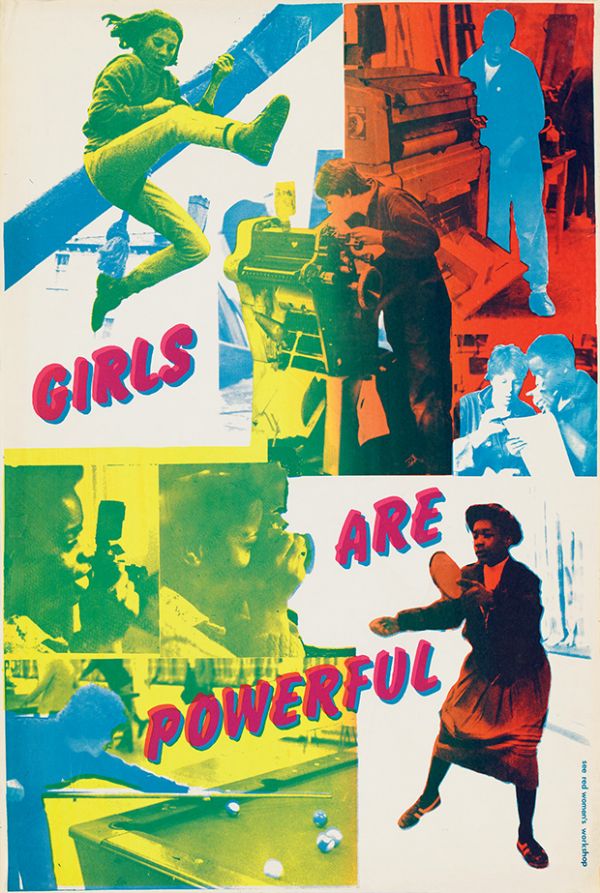 Second Wave feminism came from the acknowledgement that the vote was not enough. Women in the 1960s and '70s wanted to change a culture that saw them as the weaker sex. One form of protest was art, particularly art produced by a collective in London that channeled rebellion against the demeaning way women were portrayed in media and advertising. See Red Women's Workshop was a printmaking cooperative founded in 1974 that produced feminist posters used in schools, galleries, and political campaigns through 1990. Pru Stevenson, one of See Red's four founding members, remembers those early days well.
Collectors Weekly: What was the status of women within the larger leftist movement at the time?

Stevenson: I think we were mainly seen as a distraction; we weren't taken seriously. It was seen to be a side issue. Within our personal relationships, there were also issues around domestic work. It was very much seen as women's work, and the men would say they had more important things to do. "I have to take on issues which are of state importance, and who does the housework or who looks after children isn't important to me." So our status on the whole was pretty low. We were very much marginalized within the Left and tended to be pushed into the kitchen, making cups of tea.
Yet See Red embraced intersectionality long before it was a buzzword, knowing that oppressed groups are all in this together. Stevenson tells the story of See Red's early days of operating with no money, the attacks they suffered, and the visions they had for the feminist movement. Read the rest of the interview and see a variety of their posters at Collectors Weekly. 
(Image credit: See Red Women's Workshop)
Source: neatorama