As part of The Other Art Fair's continued mission to break down traditional barriers of the contemporary art world, New Futures is designed to launch the careers of talented emerging artists through prizing that includes free exhibition space and mentorship.
Opportunities to exhibit physically at the Fair, digitally through Virtual Editions and on The Online Studios will provide creatives with valuable exhibition and sales experience. Whilst a complementary program of focused, ongoing mentoring and professional development workshops will provide the tools needed to further the career of artists.
We are proud to present the New Futures Class of 2021!
Los Angeles
Jessica Carranza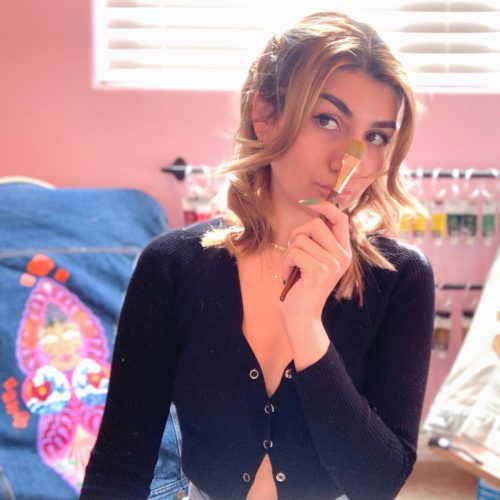 "I'm a self-taught artist based in Los Angeles with a focus on acrylic and digital painting. I'm predominantly interested in symmetry and the use of color, themes I frequently explore. Growing up in Los Angeles, I draw a lot of inspiration from the city I love so much, an influence that appears in a number of my works. "
"Although art is something I've been passionate about from a young age, I actually didn't study it in college and instead opted to study architecture and business. However, I found that exploring alternate career paths only served to reinforce my love of creating. As devastating as it's been, the recent pandemic has actually provided me the opportunity to finally focus on my artistic endeavors the way I had always wished I could. During this time, I've started a small business painting custom clothing, which has allowed me to combine my enthusiasm for painting and my love of fashion. My business is primarily commissioned pieces, but I actually find that to be rewarding in a way because I have the ability to work with my client, taking in their ideas and translating them into something that is both visually beautiful, as well as meaningful and personal to them. With that being said, my primary medium is acrylic on denim, however I do use digital tools to mock up and flush out my designs, and have also done some completed digital paintings."
---
Ricardo Cobian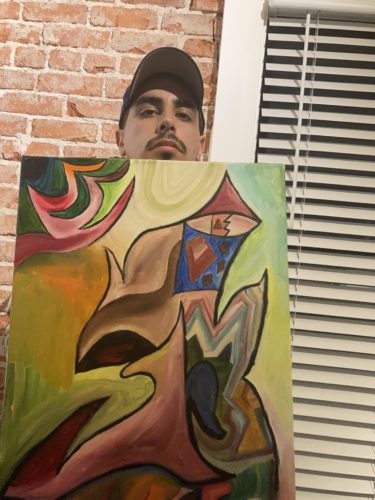 "From the cantaloupe fields of Fresno County to the streets of Los Angeles, I am a self taught artist with the ambition for a better future."
---
Stay tuned as we announce the rest of the New Futures winners for 2021!
If you're interested in applying for New Futures, go to our website to learn more about the application, and eligibility criteria.
Source: saatchiart.com