As part of The Other Art Fair's continued mission to break down traditional barriers of the contemporary art world, New Futures is designed to help launch the careers of emerging artists through initiatives that include free exhibition space at our fairs and art mentorship. Today we announce the winners for our forthcoming October edition of The Other Art Fair selected by Laura O'Hare and Shirley Ann O'Neil, co-founders of Visual Art Association. 
The October Edition 2022 London winner's Marta Martin's and Louise Nordh.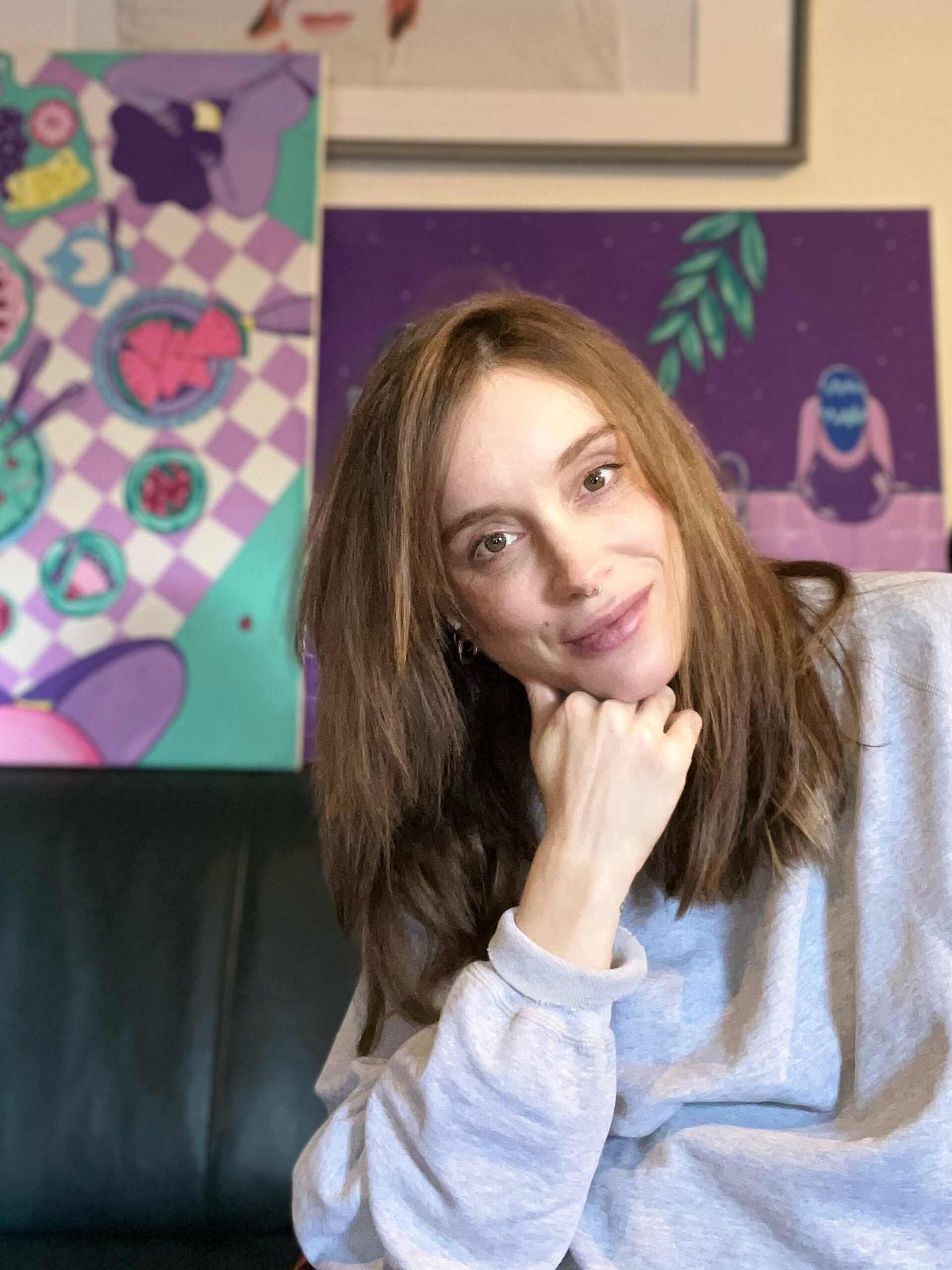 Louise Nordh started drawing and creating when she was a kid, and hasn't stopped since. She strives to create work that is clever, imaginative and beautiful, and her new series of candy coloured dream scenes are evidence of that. Step into Louise's world and enjoy whimsical snapshots of picnics, underwater and poolside scenes, with common motifs such as the watermelon frequent throughout. Exhibiting her work for the first time at The Other Art Fair this October, visitors can expect a sweet surprise with colour matching treats to try, and an opportunity to create your own artwork using the Posca pens Louise uses in her own works.
Further info: @louiselillynordh
Upon arriving at Marta Martin's booth at The Other Art Fair this October, visitors will escape their autumnal reality and 'experience a holiday in Spain'. Where can we sign up? Her colourful paintings, featuring a range of characters (caricatures of those Marta saw on the beach of her childhood), will invite visitors to be part of her world. Marta has always found humour in the mundane and loves exaggerating it with glamorous, almost theatrical, perhaps a little crudge, irony. One to watch, that's for sure.
Further info: @martamorientes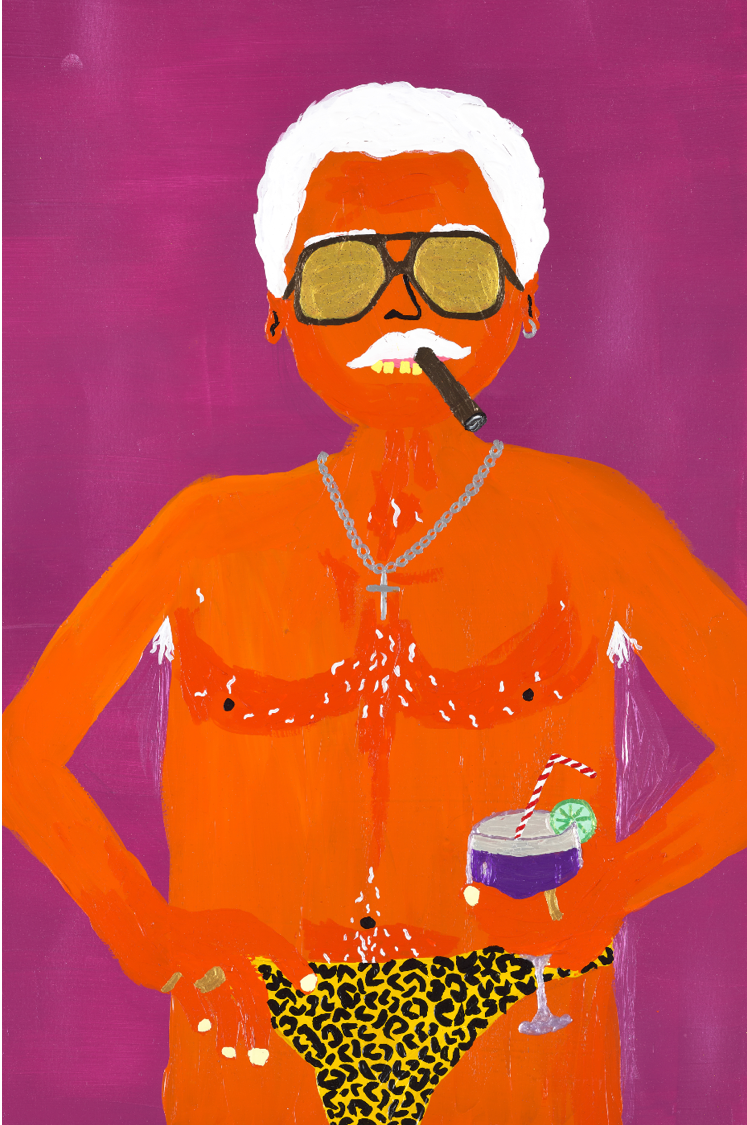 Source: saatchiart.com