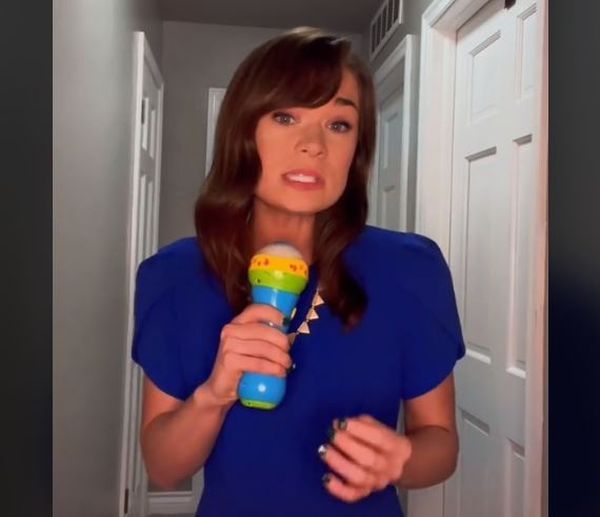 🎤 (In my best Ron Burgundy "news anchor voice") A new TikTok challenge has swept the nation. Earlier this month, a TV news host issued a challenge on TikTok, saying "In your very best 'News Anchor' voice, I would love to hear you narrate yourself doing something super mundane around the house." Here are some of the best clips on that News Anchor Challenge. Now, back to you at the studio.
😷 Covid schmovid*. There's finally a good reason to wear masks: face masks make people look more attractive. When I asked my kids about this, they replied that it's obvious: most people are ugly, so face masks make an immediate improvement.
*Seriously though: Follow CDC guidance, stay safe and healthy.
💀 How do you convince people in Montreal that jaywalking is dangerous? First, get them to have a little bit of fun and then – WHAM! – give them this gruesome message.
🕹️ LAPD officers fired for ignoring a robbery so they can play Pokemon Go.
🔥 Amazon's The Lord of the Rings new Title reveal video is pretty neat, but it's mindblowingly awesome when a behind-the-scenes clip reveal that instead of CGI, the whole thing was shot at a foundry with molten metal!
🏰 Real estate opportunity of a lifetime (or is it an afterlife-time?): This haunted Scottish castle is up for sale.
🐕 When this man dropped down to one knee and proposed, sure his girlfriend was excited … but not as much as this dog, who stole the spotlight.
More neat posts over at our new sites: Laughosaurus, Pictojam, Pop Culturista, Infinite 1UP, Homes & Hues, and Supa Fluffy.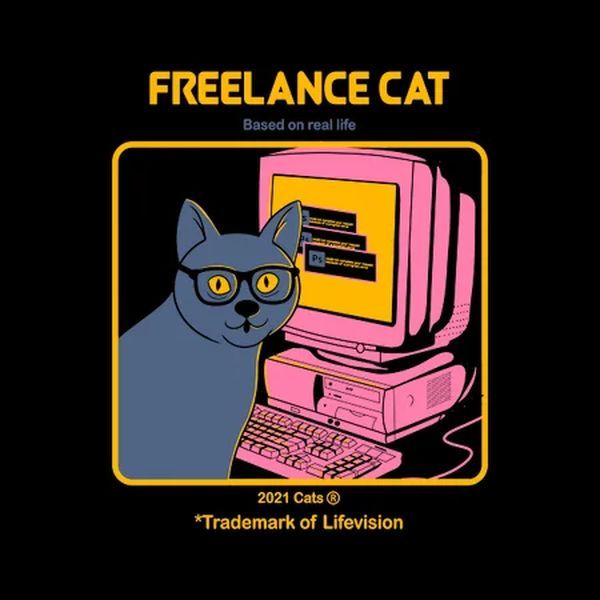 Featured art: Freelancer Cat by indie artist douglasstencil
Current special: Save up to 20% on all T-shirts in NeatoShop's sitewide special.
Source: neatorama