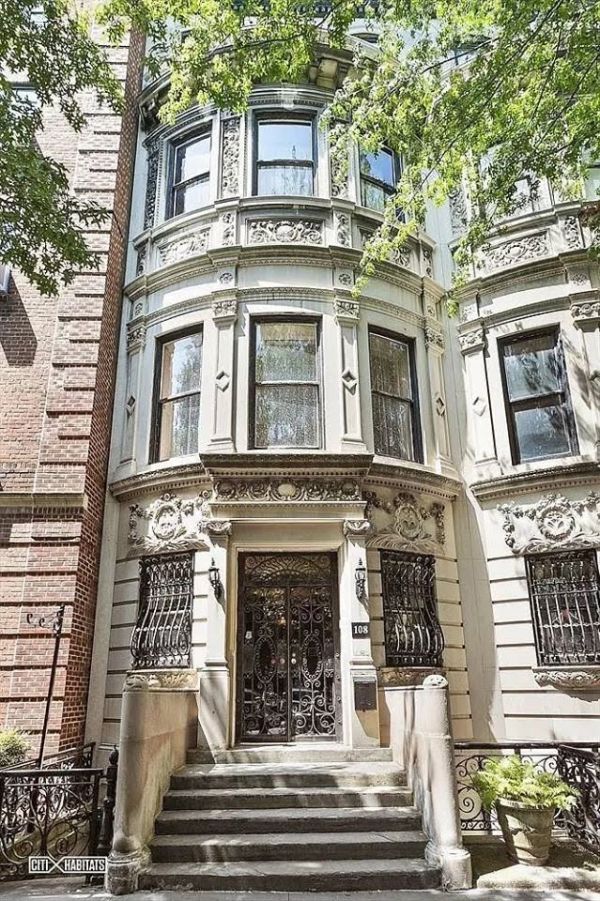 It may seem awfully small, but a home with a front measurement of 20 feet is not unusual in New York City. However, a home measuring 20 feet across that boasts a living space of over 8,000 feet is a real head-scratcher! The mansion at 108 8th Avenue in Brooklyn is 83 feet front-to-back and comprises five floors, plus a full-size cellar and a roof deck. Built in 1900, it retains the original style and craftsmanship of that era.
The current owner renovated and modernized the home – including the electrical, plumbing, all bathrooms & kitchen, and added multi-zoned air conditioning & acoustic stereo sound systems. At the same time, the details were painstakingly preserved by master craftspeople. The list of lavish original details is endless: filigreed mahogany woodwork, an abundance of stained-glass windows, fretwork screens, Corinthian columns, carved newel posts, wainscoting, original inlaid parquet floors, 15′ coffered ceilings on the dining room floor, stunning millwork, and 6 lavishly detailed mantled fireplaces (3 converted to gas). Much of the spacious interior is devoted to communal living, including a music room/performance space with ideal acoustics, a library room that boasts the classic ladder, a dining room with original tapestries, a huge game room, a duplex kitchen that features custom stained-glass windows from the studios of Frank Lloyd Wright, a Juliet balcony for sipping a glass of wine while cooking, and a lower-level multi-windowed breakfast room that opens out onto a covered deck.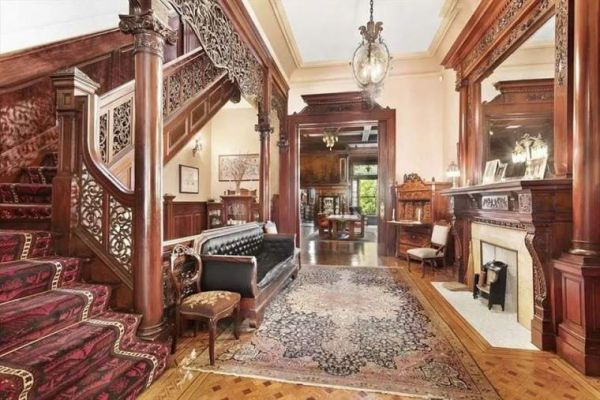 Considering the size, condition, and location of this home in Park Slope, you won't be surprised that the asking price is $7.3 million, but you could probably get it for an even seven. Yeah, you've seen this house in movies and TV shows, and you can see plenty of pictures of this beautiful mansion at Captivating Houses. -via Messy Nessy Chic, where you'll see more interesting properties available around the country.
Source: neatorama