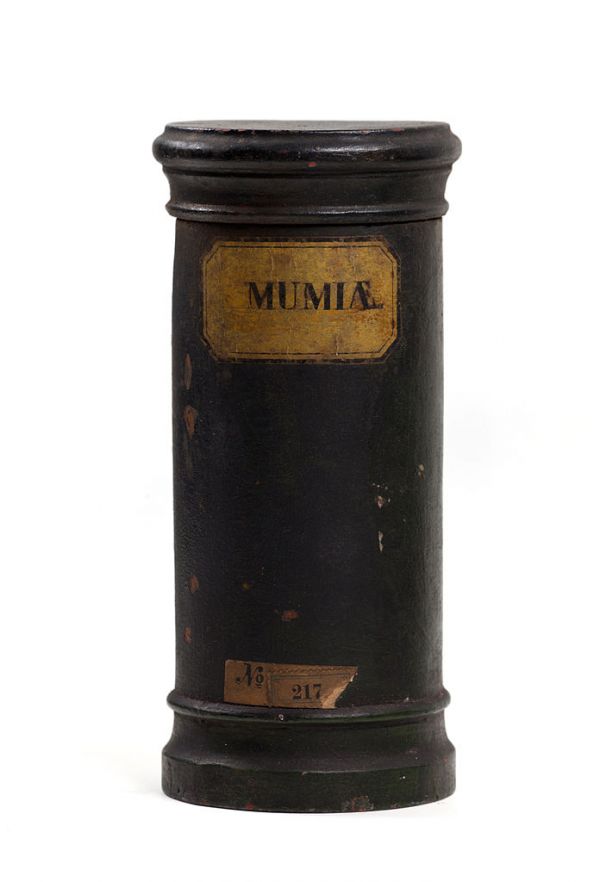 Mummy mania hit the western world in the 18th century. The carefully preserved bodies of Egyptians fascinated people, by their very existence, by their exoticism, and by the chemicals found in them. What?   
Ever wondered why we call them "mummies" in the first place? Early archeologists found that Egyptian mummies produced a semi-solid form of petroleum called bitumen that's used in asphalt, thought to contain healing medical properties (dabs of it were applied in ancient burial rituals to the mummies' cloths). In Arabic, the word for the mineral is mūmiyā, hence the evolution into "mummy", and the birth of the newest capitalist craze for those on the continent: breaking off a piece of that sweet, sticky bitumen and taking it to the bank…
Mummies were sold to people all over, and this eventually led to a paint made from mummies called "mummy brown." Artists used it in paintings you can still see today, but many of them assumed the name was for the color, and weren't aware that it actually contained ground-up dead people. Read about mummy mania and the paint called mummy brown at Messy Nessy Chic.    
Source: neatorama