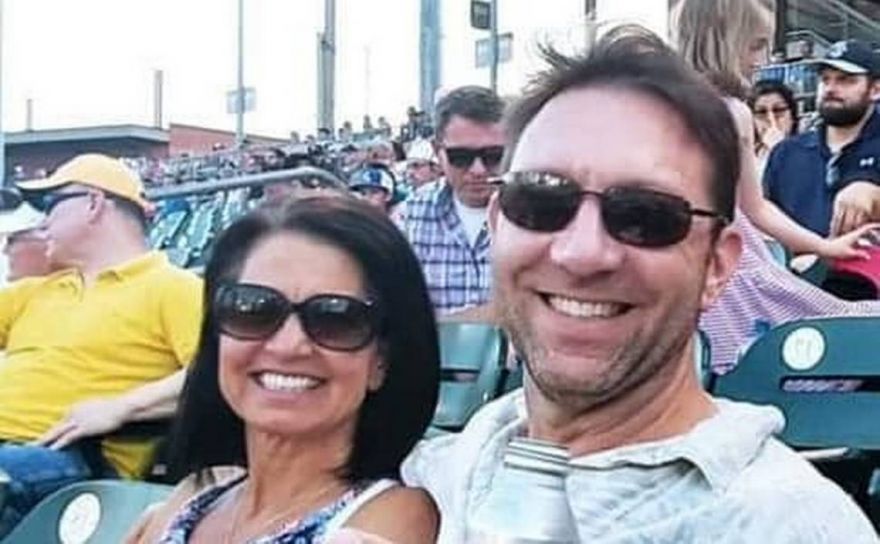 Christi Milledge was simply enjoying watching a game between the Charlotte Knights and the Durham Bulls with her friend Jeremy Stephenson when suddenly after the batter made a late contact with the pitch, the ball sped past Stephenson's face.
He was startled and turned to see Milledge's reaction to what they just witnessed but as he did, he saw her face had been hit by the ball.
All he remembers for sure is a left-handed batter making late contact with a pitch, and in the next instant, the whoosh of a baseball as it sailed within a few inches of his nose.
"Did you see tha —" he started to say, turning toward Milledge.
"And I realize she's holding her face, and there is blood everywhere," Stephenson says.
Milledge, who works at Levine Children's Hospital as a pediatric nurse, says she doesn't remember the impact itself. But she does recall the blood pouring from her face, and using napkins to try to catch as much of it as she could, and looking down to see her front tooth — root and all — on the concrete in front of her.
Despite the harrowing experience, Milledge came out of it unscathed except for her dearly departed front tooth. It wasn't as painful an experience as she thought it would be. However, she said that she would rather have had one of her crooked bottom teeth struck instead of the straight upper ones. What a trooper!
(Image credit: Christi Milledge)
Source: neatorama