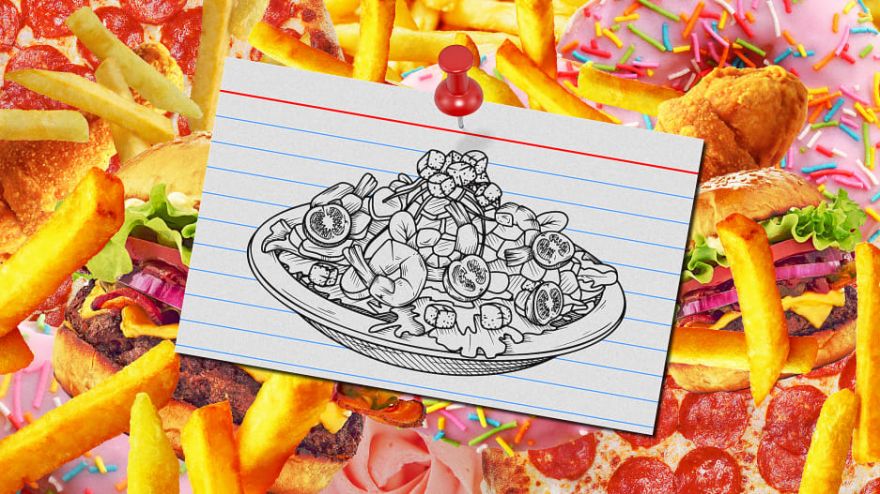 Healthy recipes are all over social media. Sometimes, I get pressured to actually try and eat something leafy because of these dishes that float online. Listen, don't be pressured to make those healthy recipes. They're nice to look at, and the nutrients and other benefits you can get from them are also nice. But did you know that most Internet users who 'like' and 'share' these recipes end up cooking fatty dishes? Fast Company has the details:
In this new paper, published in the Journal of Medical Internet Research, the researchers point out that social media could be another powerful tool in this effort to shape dietary behavior because, well, we're all on it. In the United States, 98 million people are active monthly users of Pinterest, which is equivalent to 18% of the adult population. The platform has become a popular recipe sharing site, with more than 60% of users reporting that they'd made a new recipe that was inspired by something they saw on the site. "There's tremendous opportunities in social media to influence healthy behavior," Hong Xue, the lead researcher, said in a statement. "We're only beginning to understand its potential and pitfalls."
Last summer, the researchers analyzed food-related content on Pinterest. (They did not collaborate directly with the platform on this project but simply gathered publicly available comments, captions, photos, and videos from the site.) They found that there's a culture of promoting healthy recipes on Pinterest: Nutritious recipes that were low in calories, sodium, and sugar, and high in vegetables and lean meats tended to be rewarded with repins and likes, which motivated users to share more of this content. But when the researchers tracked engagement—which they measured in terms of comments and photos or videos of meals people actually cooked—the majority opted for recipes with more sugar and fat.

Image via Fast Company
Source: neatorama