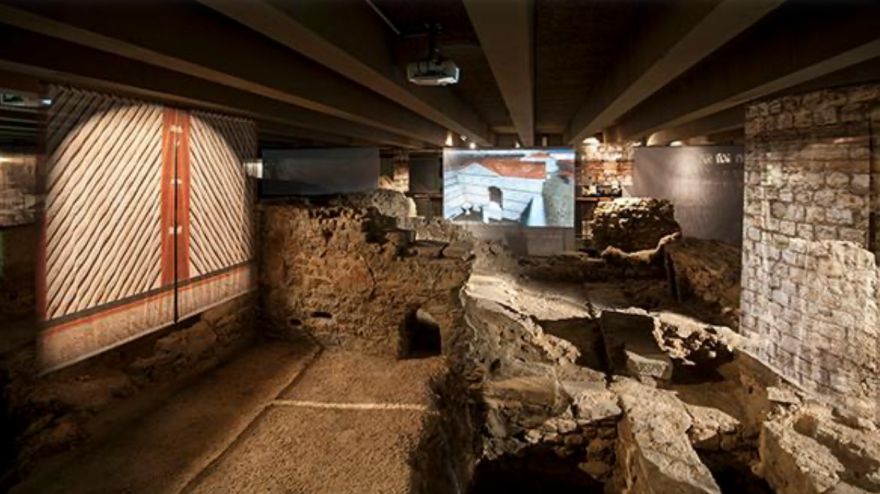 It seems that the Notre-Dame Cathedral is slowly opening up to people after the fire that devoured the cathedral's roof. Masses of toxic lead dust from the fire were removed, ancient stones cleaned, ventilation systems vacuumed, lighting and interactive programs reorganized, molds eliminated and anti-Covid measures imposed before the portion of the crypt was opened for public viewing, as the Smithsonian detailed:
The crypt celebrated the opening with an exhibition on the two 19th-century men who helped restore the 850-year-old medieval monument to greatness: the novelist Victor Hugo and the architect Eugène Viollet-le-Duc.
"We are paying homage to the cathedral after all that has confronted Paris, from the tragedy of the fire to the crisis of the pandemic," said Sylvie Robin, chief curator of the crypt, who helped organize the exhibit.
The crypt has been one of Paris's hidden jewels ever since it opened to the public in 1980. At more than 19,000 square feet, it is the largest crypt in Europe and includes archaeological discoveries made during excavations between 1965 and 1970 to prepare for the construction of a parking lot on the open plaza in front of the cathedral's main entrance. (The plaza, which has been car-free for some time, reopened to the public at the end of May.)
Image via the Smithsonian
Source: neatorama