The singular vision of Canadian architect Frank Gehry is recognizable across the globe. His avant-garde approach to design rocketed him to fame as a leader in his field. To list all of his experimental and otherworldly buildings is a feat of its own: there is Los Angeles' Walt Disney Concert Hall, the Paris-located Fondation Louis Vuitton, and of course the Guggenheim Bilbao.
A more recent design by the architect is one of the more intimate experiences a visitor can have with an original Gehry. The Hotel Marques de Riscal, a luxury hotel in Elciego, Spain is the stuff of fantasy, located deep in Rioja wine country. This particular hamlet in Spain, dubbed the "City of WIne," suitably accents Gehry's sweeping, alloyed design with its verdant countrysides. The hotel also boasts its own wine museum, elevating the hotel's luxe amenities, spacious suites, restaurants, and spa.
Check out photos of the Hotel Marques de Riscal below: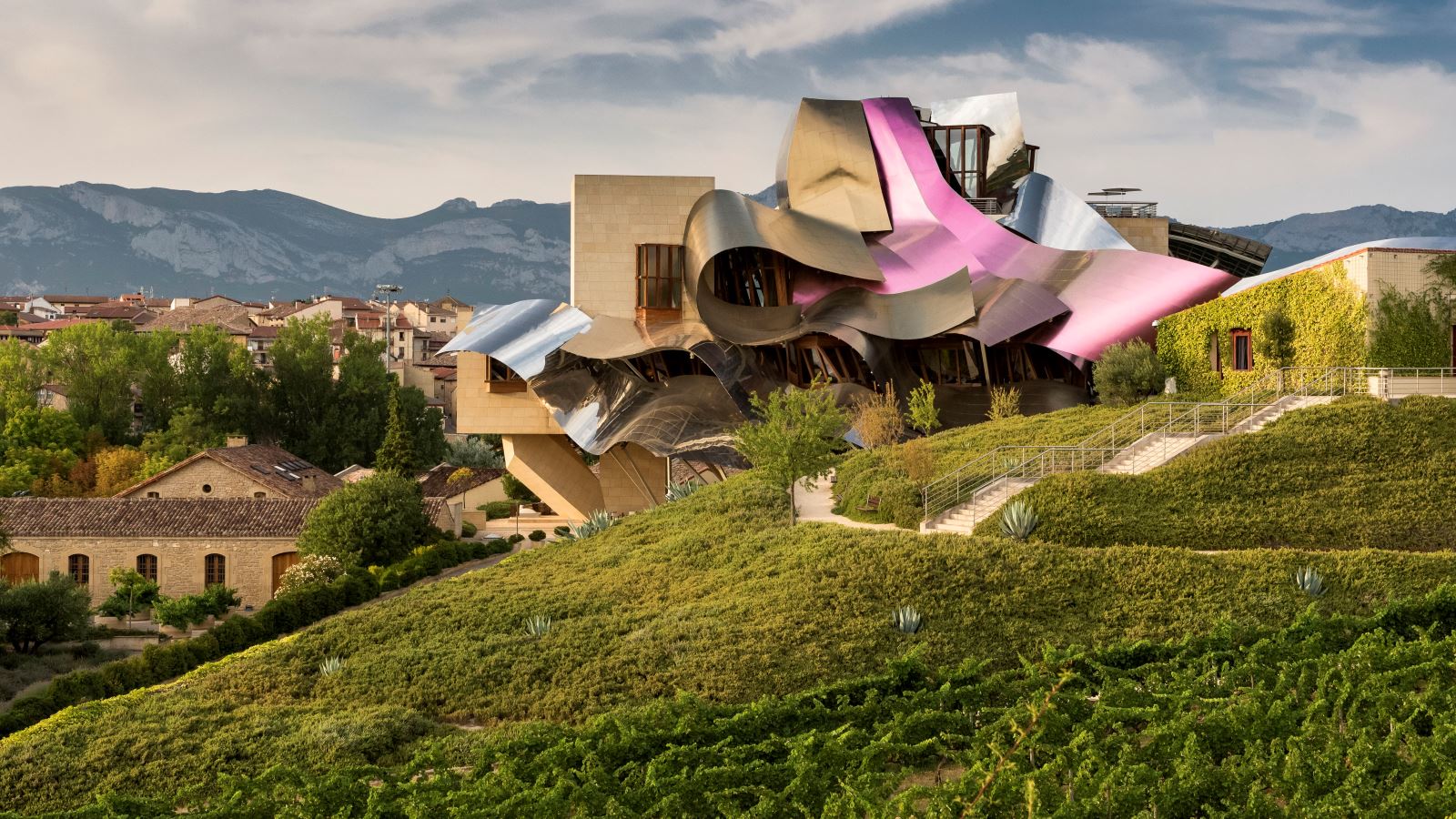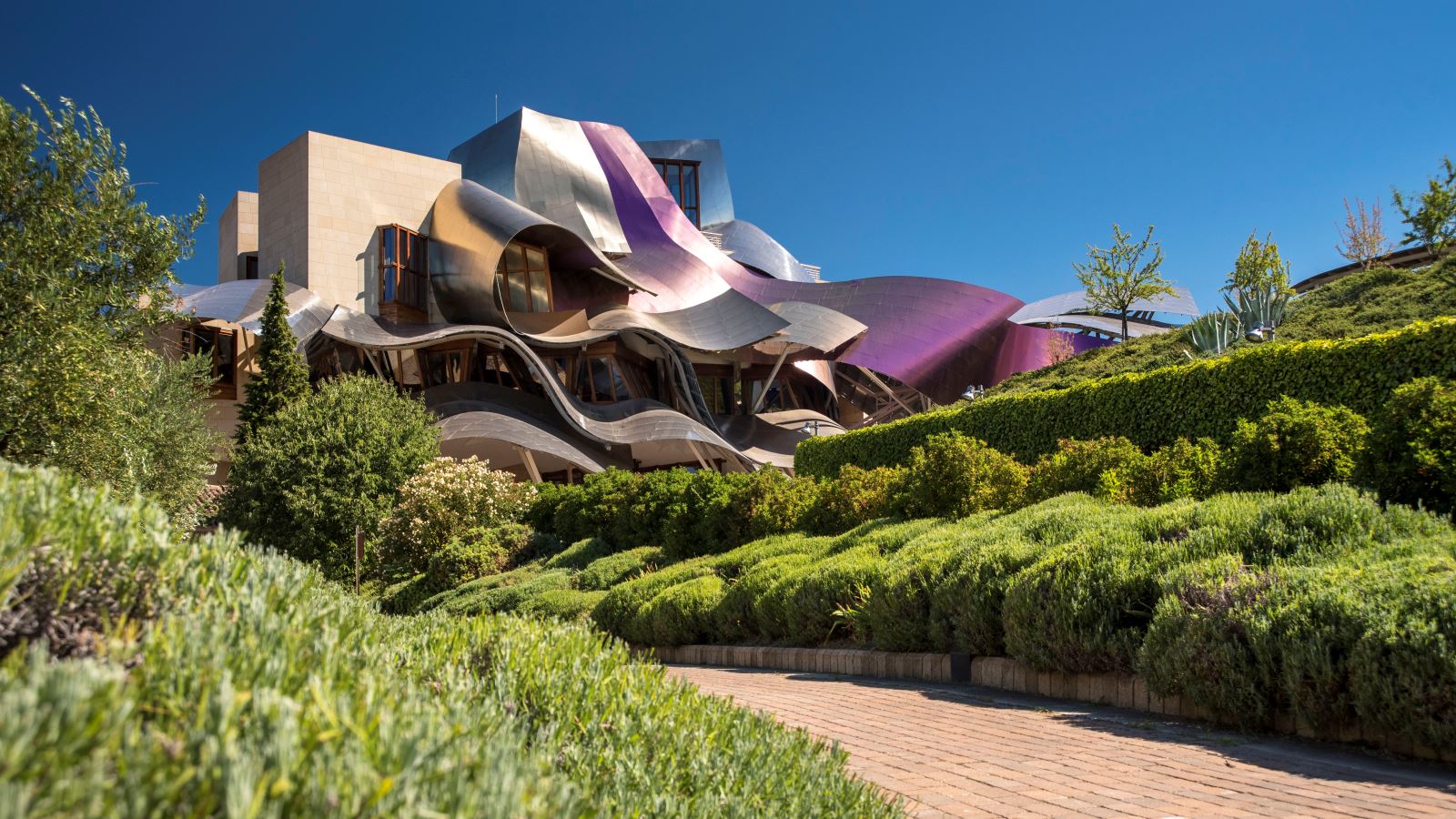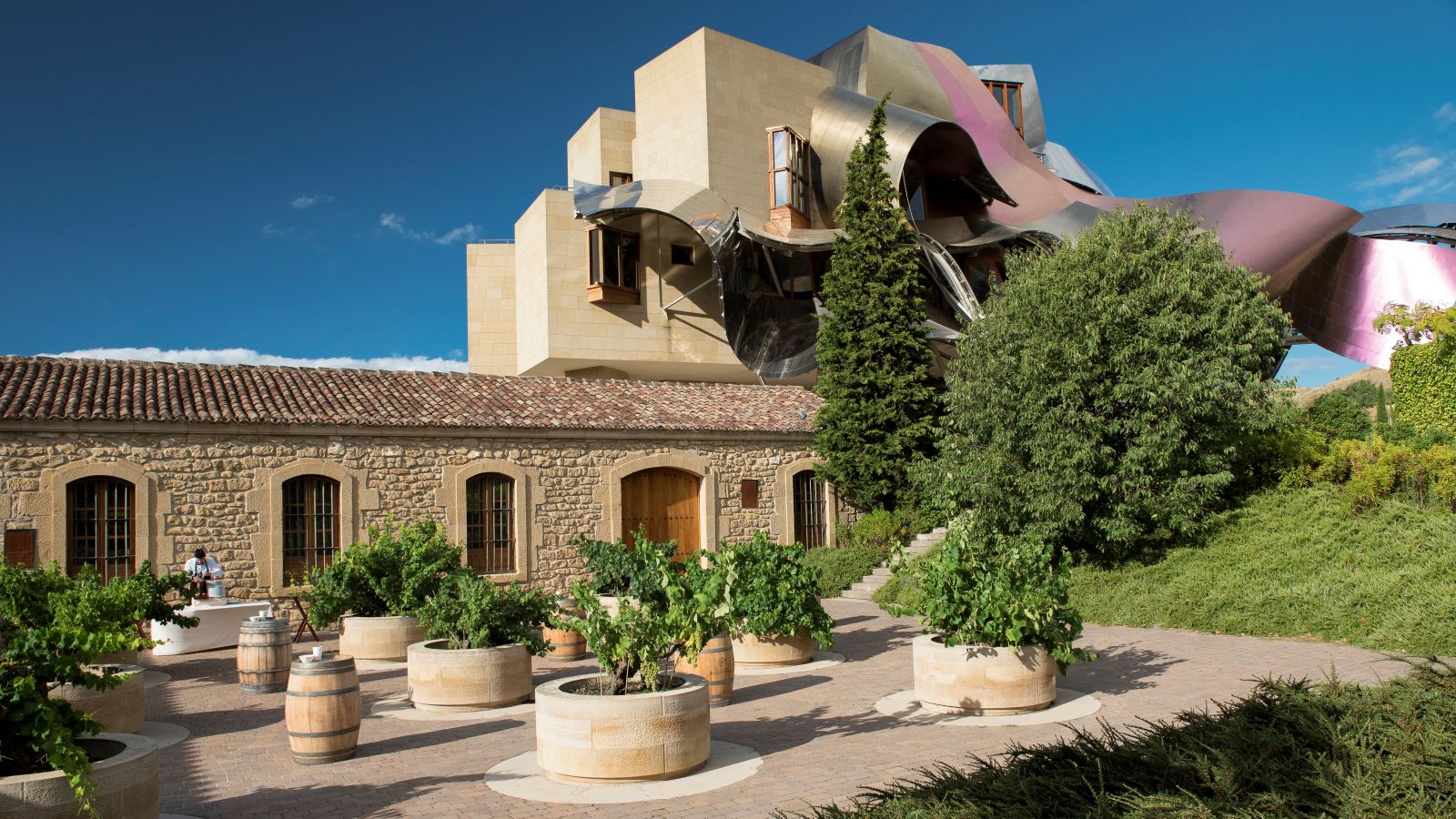 To learn more about the Hotel Marques de Riscal in Spain, visit their website.
Related:
Underwater Hotel To Be Built in Dubai
A 747 Jumbo Jet Is Burning Man's Mobile Nightclub
A Magical Coral Orgy Took Over Miami's New World Center
Source: vice.com