There is a strange sense of exoticism you can't help but feel when looking at Maggie West's nude images in her latest photo book 23. It isn't an exploitative exoticism solely relating to the gender and sexuality presented by her subjects, but more of a futuristic exoticism, where her images seem to describe a cultural moment that is yet to come.
Bodies are draped in lights of the most vivacious colors; X-ray blues, UFO beam yellows, darkroom reds. These artificial lights ironically make her subjects more real or hyperreal, draping each person in an accentuated way. Each image allows you to grasp the personality of a subject, not through their body language as in typical photography, but through the way light manifests itself on each person's body. These images are just as much light paintings as they are photographic portraits.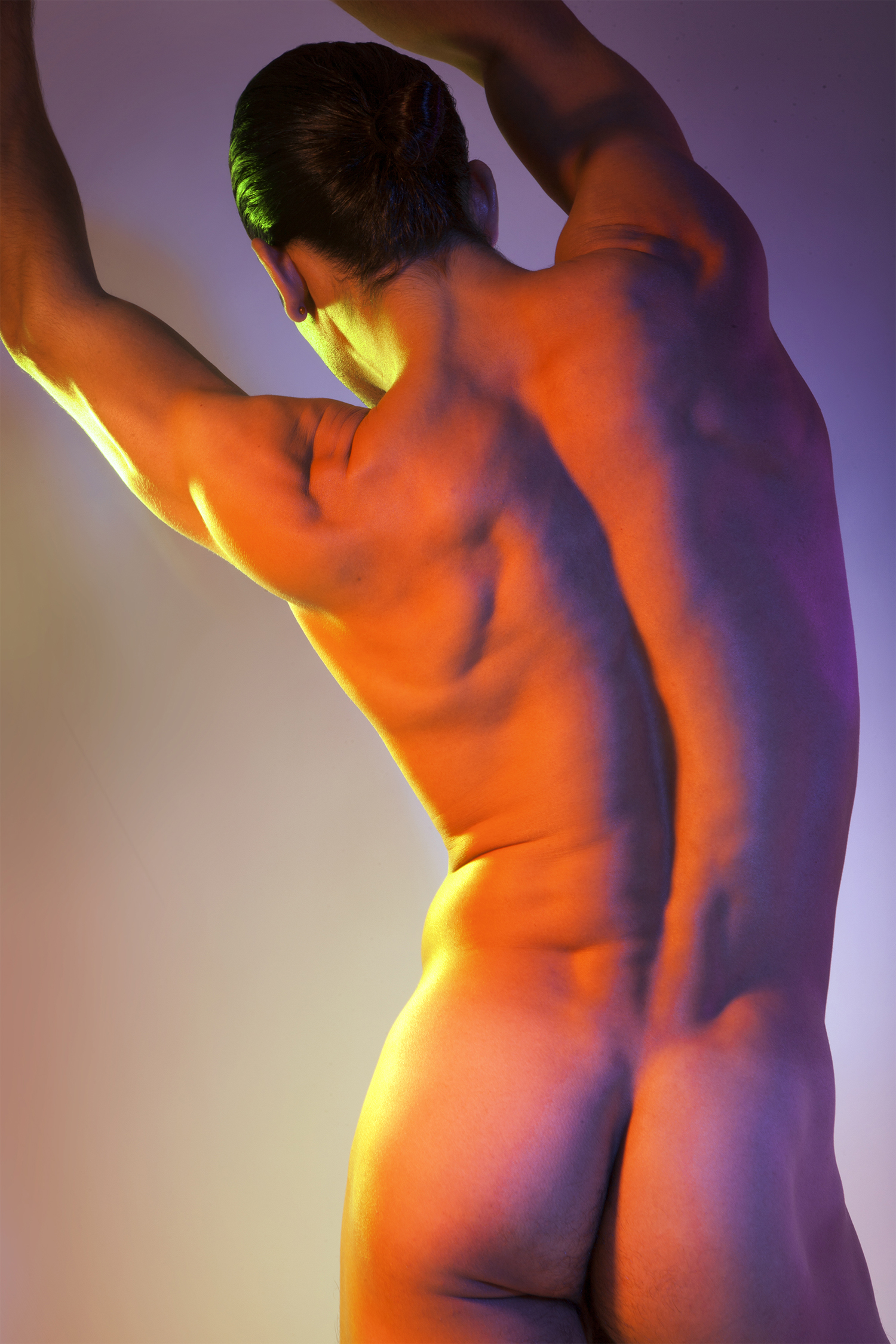 23 isn't the first instance where Maggie West has used colored lights to magnificent effect, in what appears to be a long-term exploration in her work she says, "Color perception is such an essential part of our visual experience. I've found that when you dramatically alter the colors of a subject, it causes the viewer to stop and re-examine what they are looking at." West tells Creators, "In this way, I sought to challenge the viewer's perception of sexuality through the use of a visually intense color palette, to both literally and figuratively see gender and sex in a 'new light.'"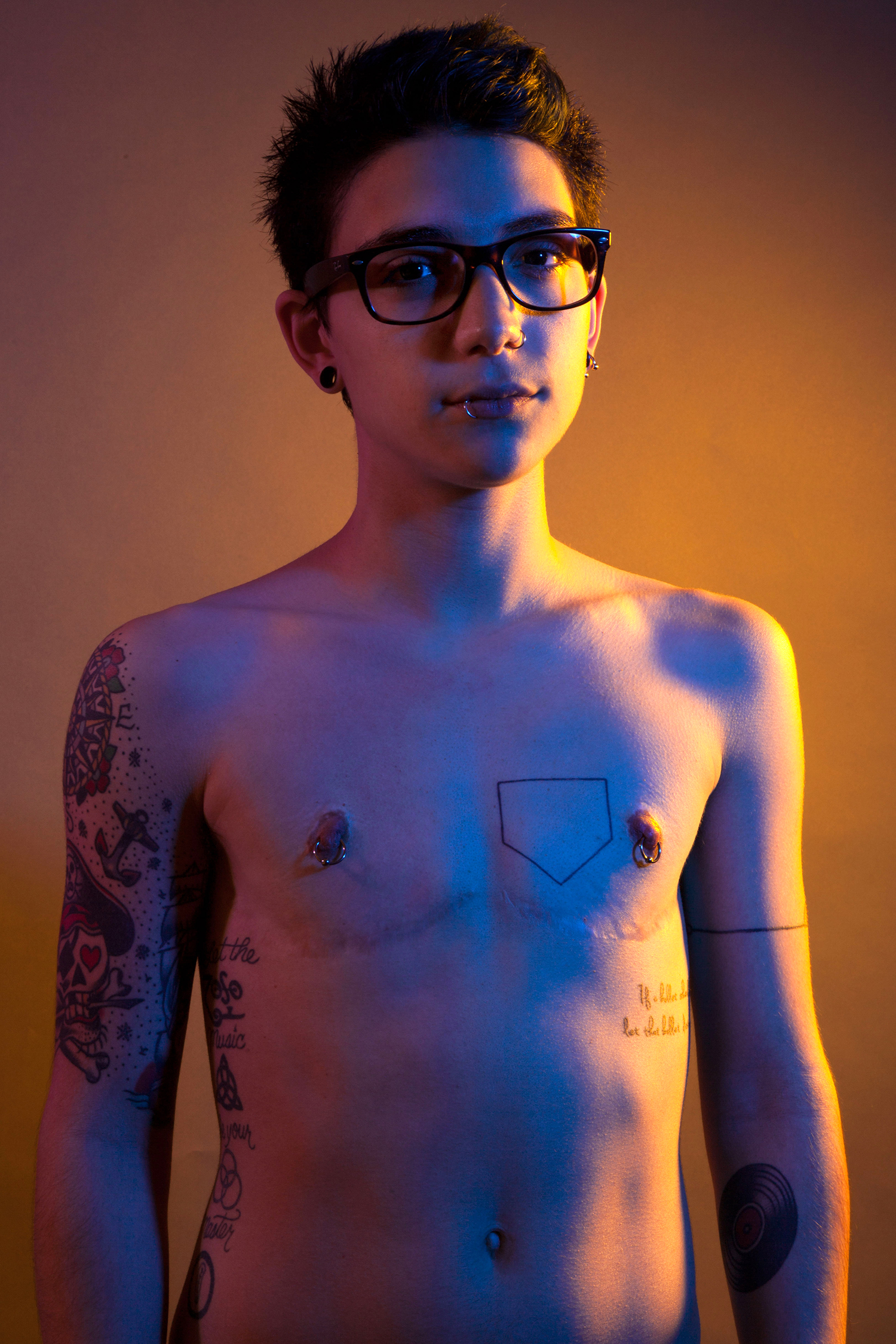 The focus of 23 is ultimately on the diversity of the bodies she depicts. "I wanted to make a book that had a more contemporary outlook on gender and sex. While looking at a lot of existing nude photography books, I noticed that most of them dealt with sexuality in a very binary way: masculine men, feminine women, and so on," she reveals.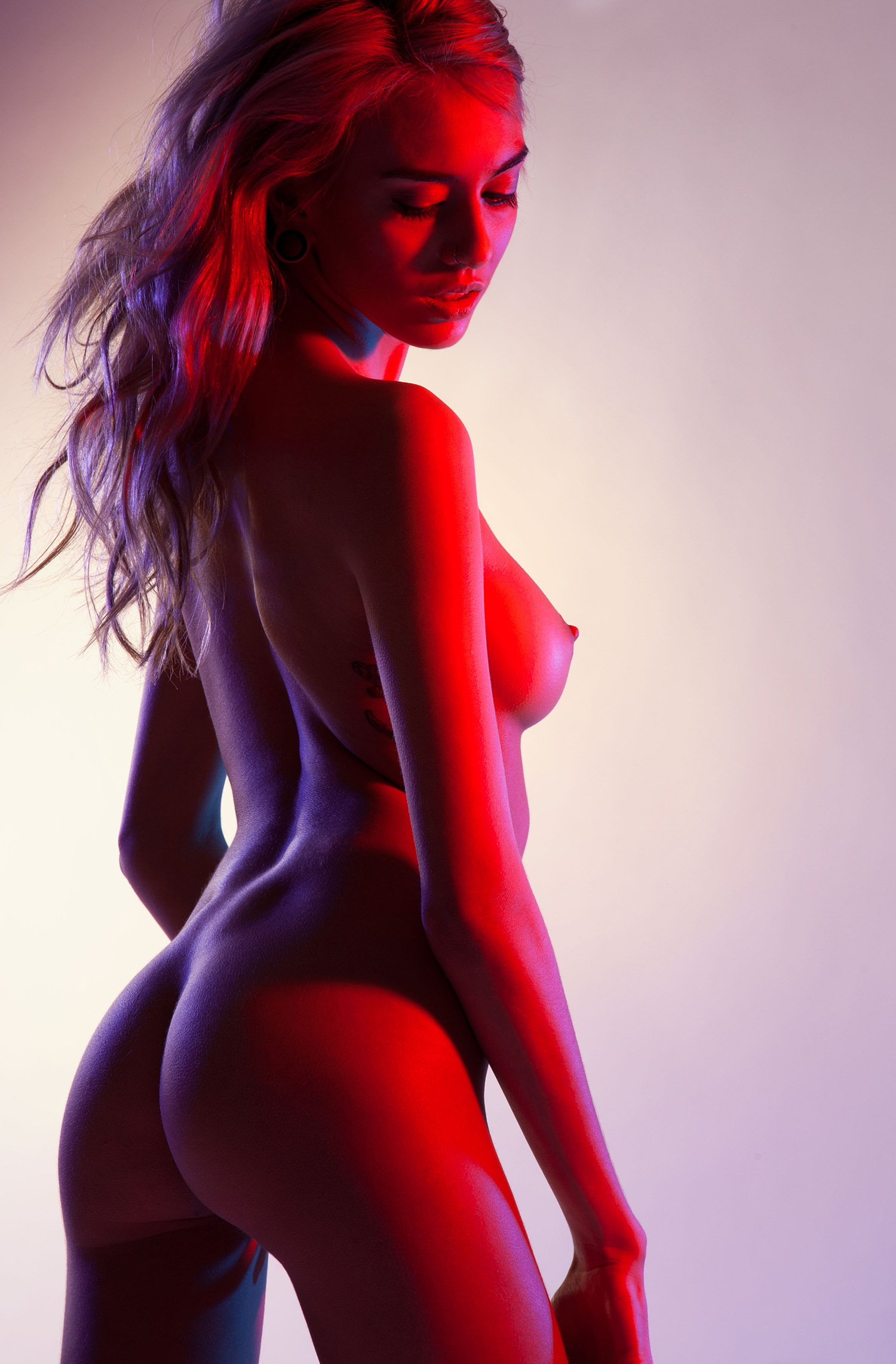 "With 23, I wanted to showcase a collection of photos that were more inclusive to all genders and sexual identities. I feel like if you are going to make a photo book that is reflective of current sexuality, it would be absurd not to include LGBTQ individuals. I also feel like the nudity in the images accentuates the fact that gender and sexuality exist on a spectrum," West adds. Each body is unique and yet, the reader cannot help but notice the many similarities."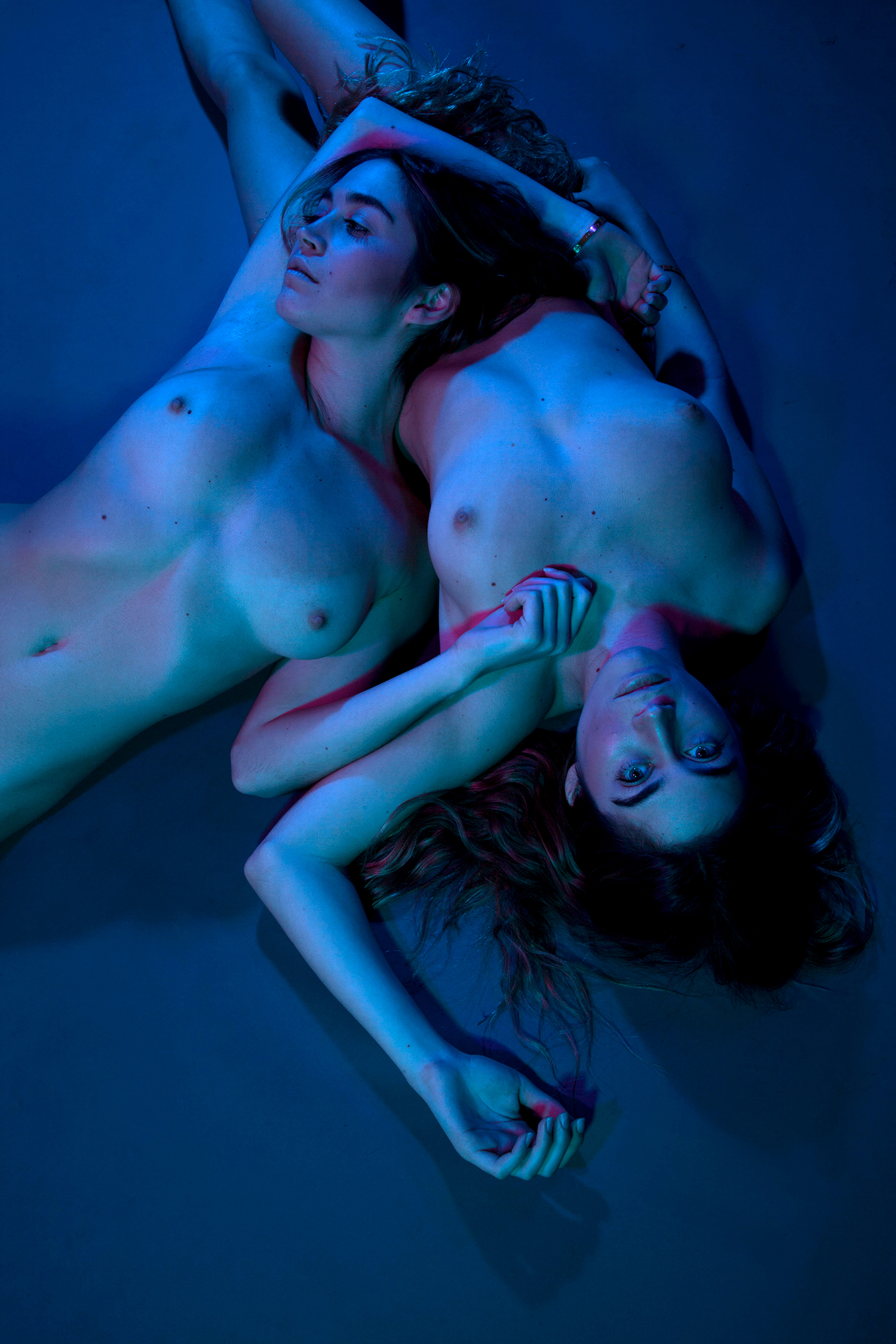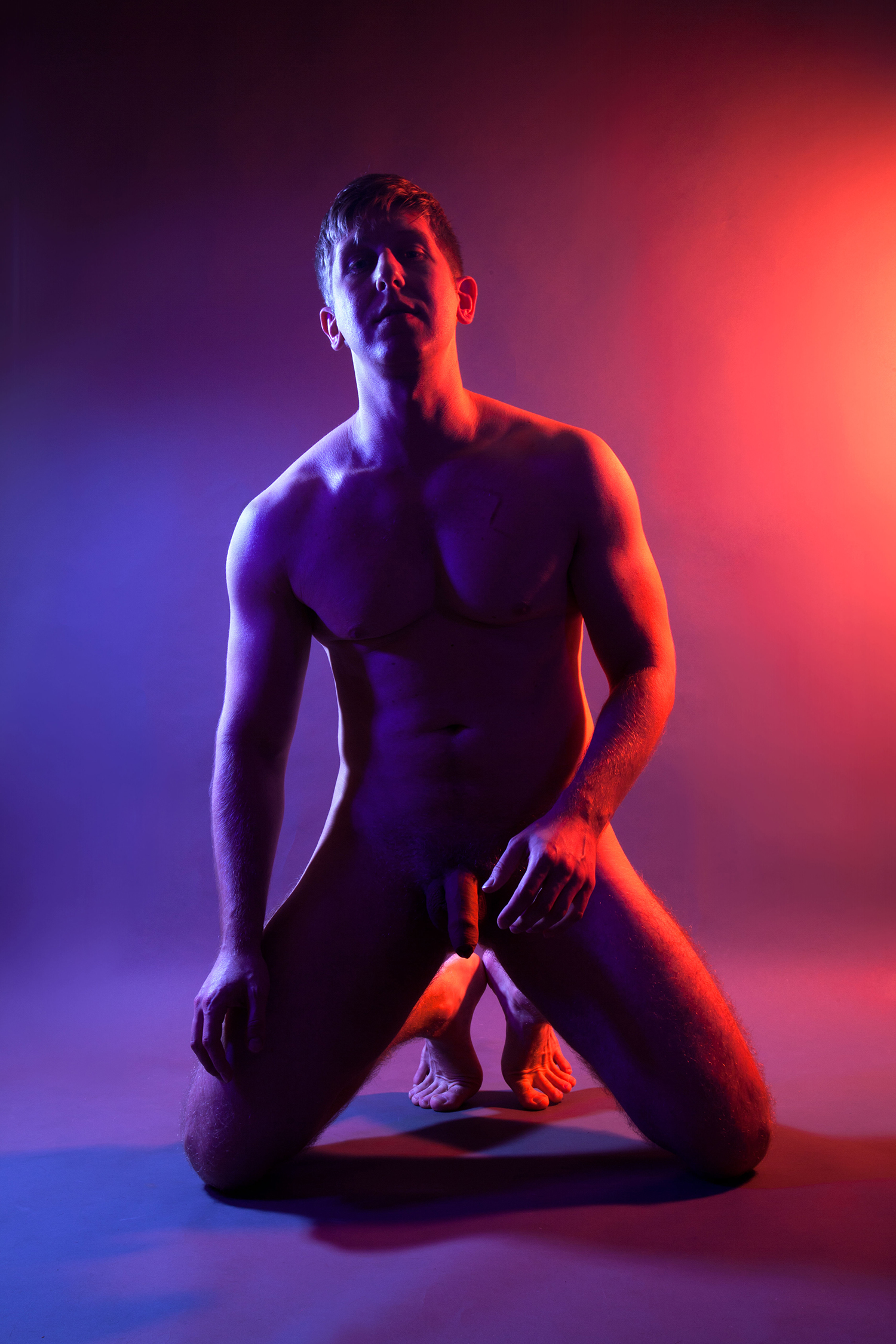 23 will be launching on April 26 th with an opening party at The Standard in downtown Los Angeles, with a special performance by drag performer Alaska Thunderfuck 5000. More of Maggie West's magically light images can be seen here.
Related:
See Flowers in a New Light in This Hallucinatory Photo Series
With Joyful Photos, a 19-Year-Old Artist Confronts Media Bias Against Black Male Teens
See All the Seasons of Norway in Panoramic 8K Splendor
Source: vice.com