After spending years sitting for famous male artists including Chuck Close, George Condo, and Will Cotton, Natalie White began to realize that they were getting more credit for the resulting creations than she was. White believes that each session is "an equal exchange of artistic currency," and as a vocal feminist and equal rights activist, she felt compelled to take control of depicting her own image. The resulting series includes 14 large-format polaroid self-portraits wherein White acted as subject and creator in an effort to render an honest portrayal of her body and herself. "These images are truly me," White tells Creators. "I love my body, but for different reasons than a hetero male does. I wanted to take ownership of my likeness and come up with a process that could more accurately capture my emotional state. I wanted to become my own muse."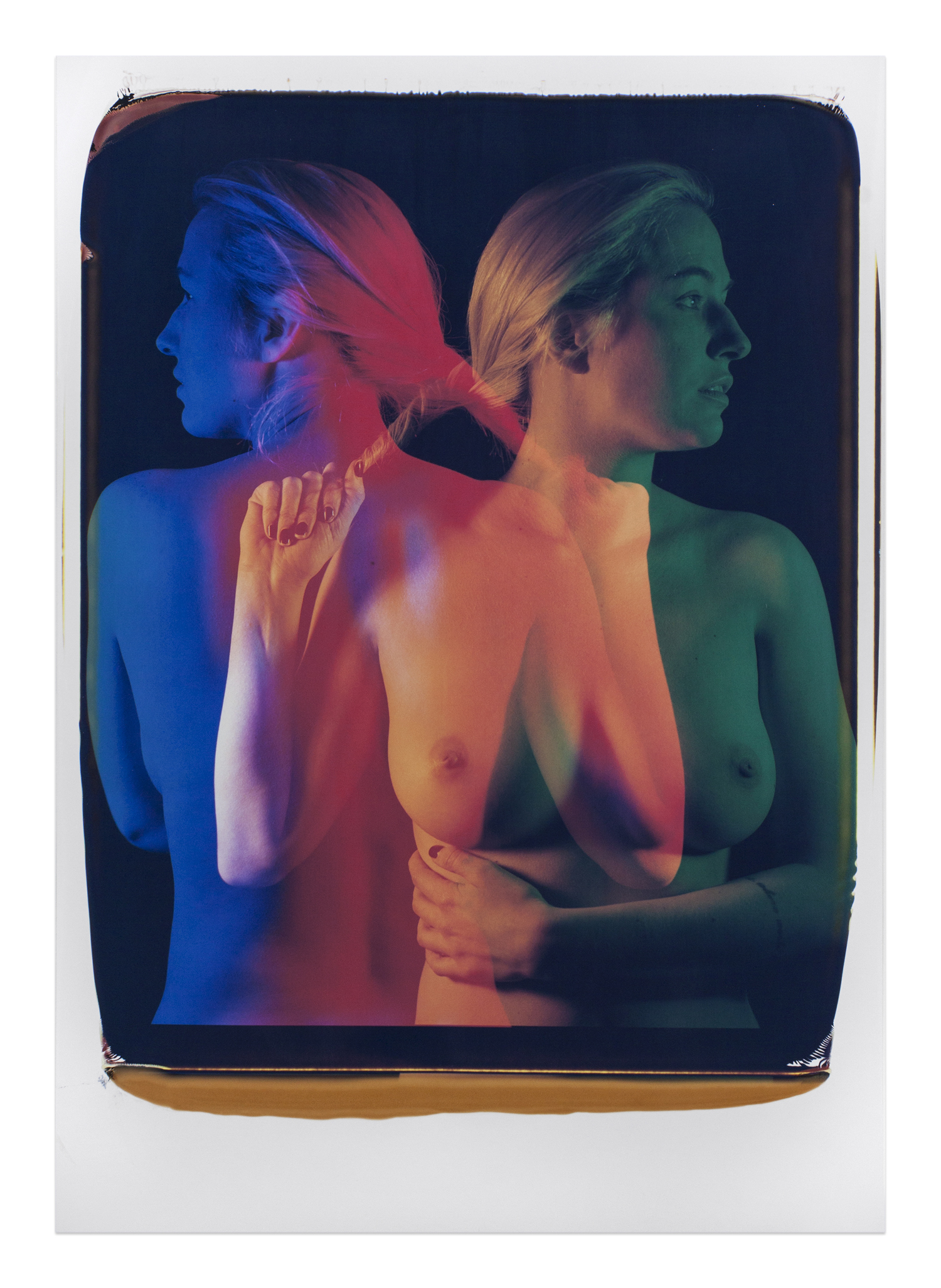 The polaroids are vibrant and evocative, at once engaging the viewer in White's own self-narrative. Her use of multiple exposures allows for an almost voyeuristic view of her inner dialogue. She recalled the process as "an amazing surprise," because each exposure is unpredictable and left her with no expectation of what each image would yield. "I love the instant gratification you get from peeling off the film and getting a 20″ x 24″ image immediately," she said of her process, going on to lament the disappearance of the medium. "Polaroids are a dying medium that have such a depth that you can't get with digital photography." The hardest part of creating these massive photos was holding the push-ups in those where she appears to hover over herself. "I'm holding these half push-ups that after a while, time after time, can be extremely taxing," she says.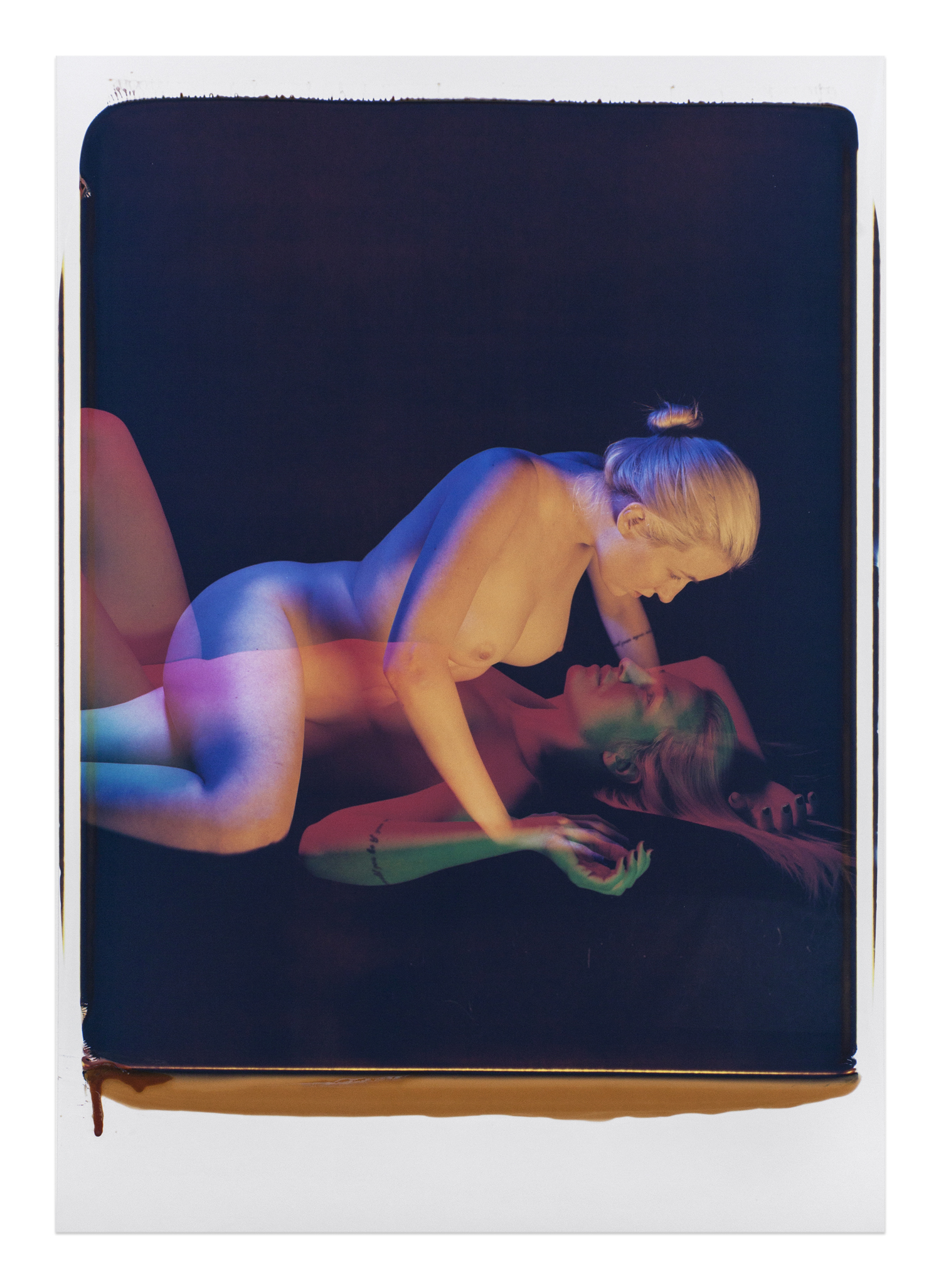 The scale of White's portraits alone imparts an authority and immediate power that, combined with the layers of color, gradient, and ghostly overlays, conjures the experience of a power play between Natalie White, the muse, and Natalie White, the feminist creator. In total, they are a call and response to what it means to be a woman and a female artist in a male-dominated establishment. According to White, "A heterosexual male artist is inherently ill-equipped to capture the authentic female state."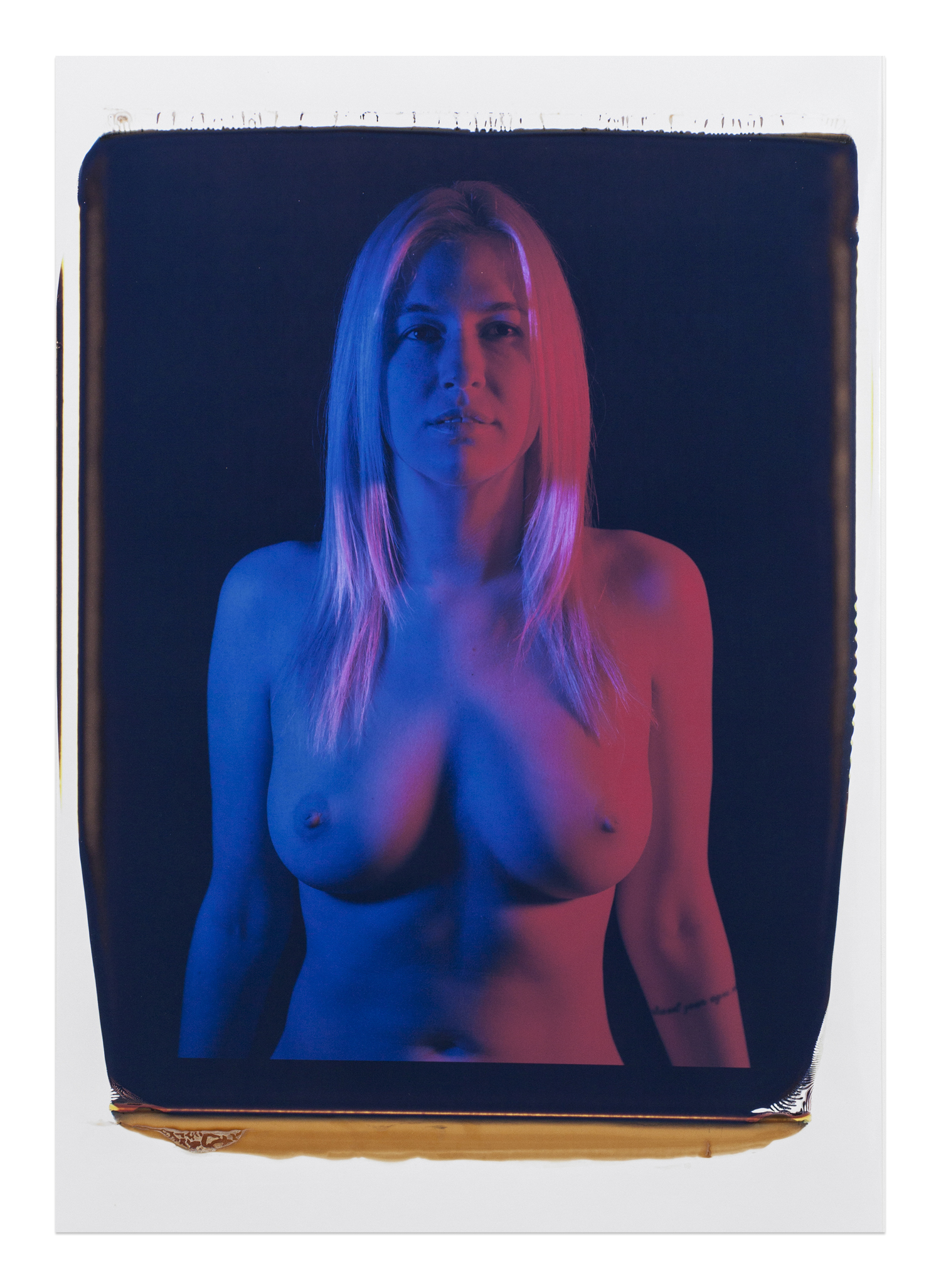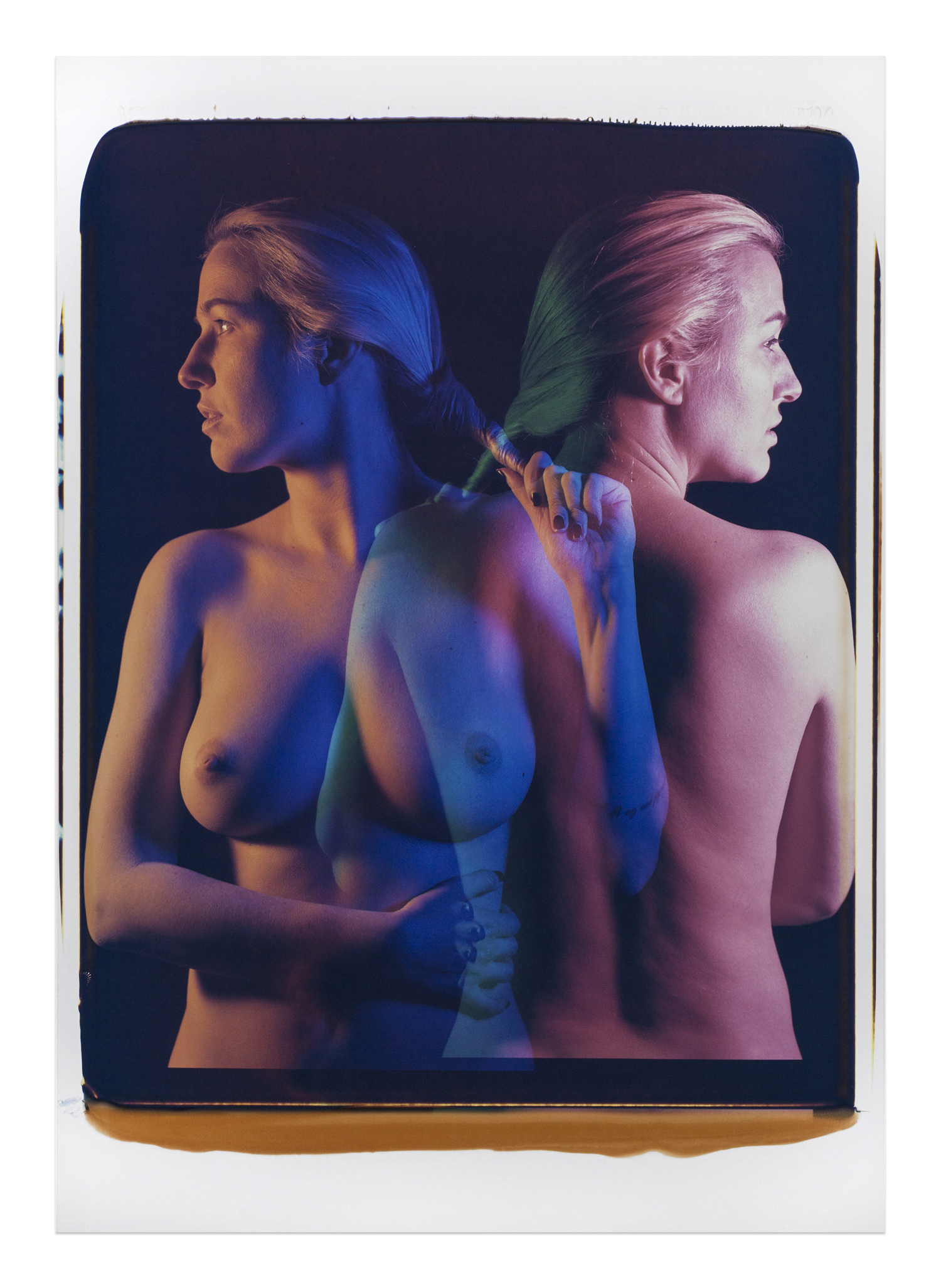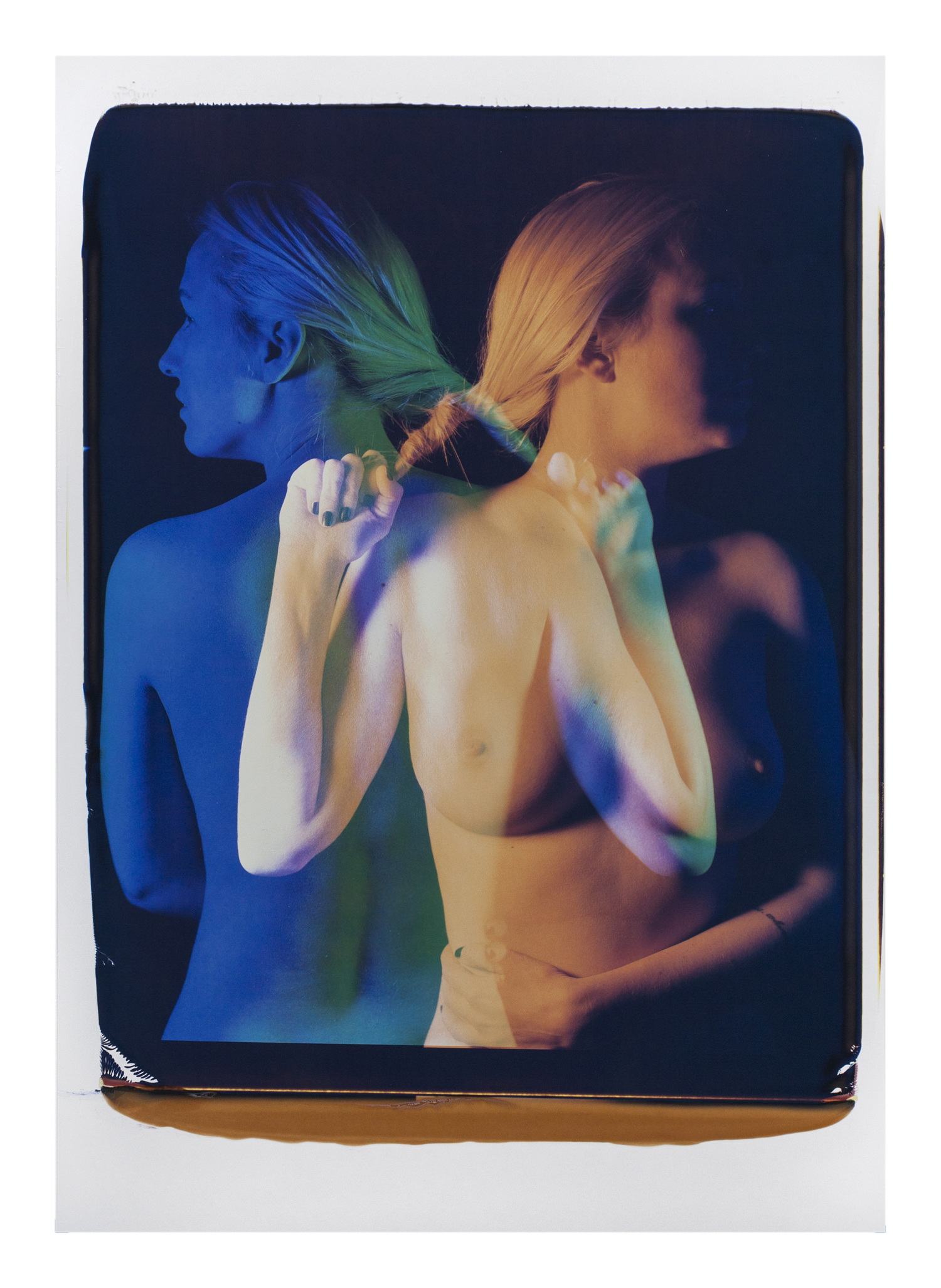 Muse and Me is on display at Bill Brady Gallery in Miami through Saturday, May 13th. You can find more information about the exhibition on the gallery website.
Related:
Polaroid's History Gets Captured in a Gorgeous Photo Book
Artists Take Polaroids of the Digital World
How Natalie White Turned Her Criminal Trial into Performance Art
Source: vice.com