Done well, a cross contour line drawing, where the line work essentially indicates an object's three-dimensional depth, can be mesmerizing. Instead of simply mapping these lines onto a hand or a face, as is often the case, Dublin-based illustrator Nester Formentera stretches them horizontally or vertically across the paper, allowing erotic portraits of nude feminine forms and faces to emerge like 3D bodies from the combination of ink and paper. Like other cross contour line drawings, Formentera's work looks like an optical illusion popping off the paper, giving a seductive amount of depth to the work.
Formentera tells Creators that his earliest drawings, made when he was a kid, were of the anime series Dragon Ball Z. For a long time it was just a hobby, but when Formentera's girlfriend suggested five years ago that he put his drawings on Instagram, he began uploading them and started taking his hobby more seriously.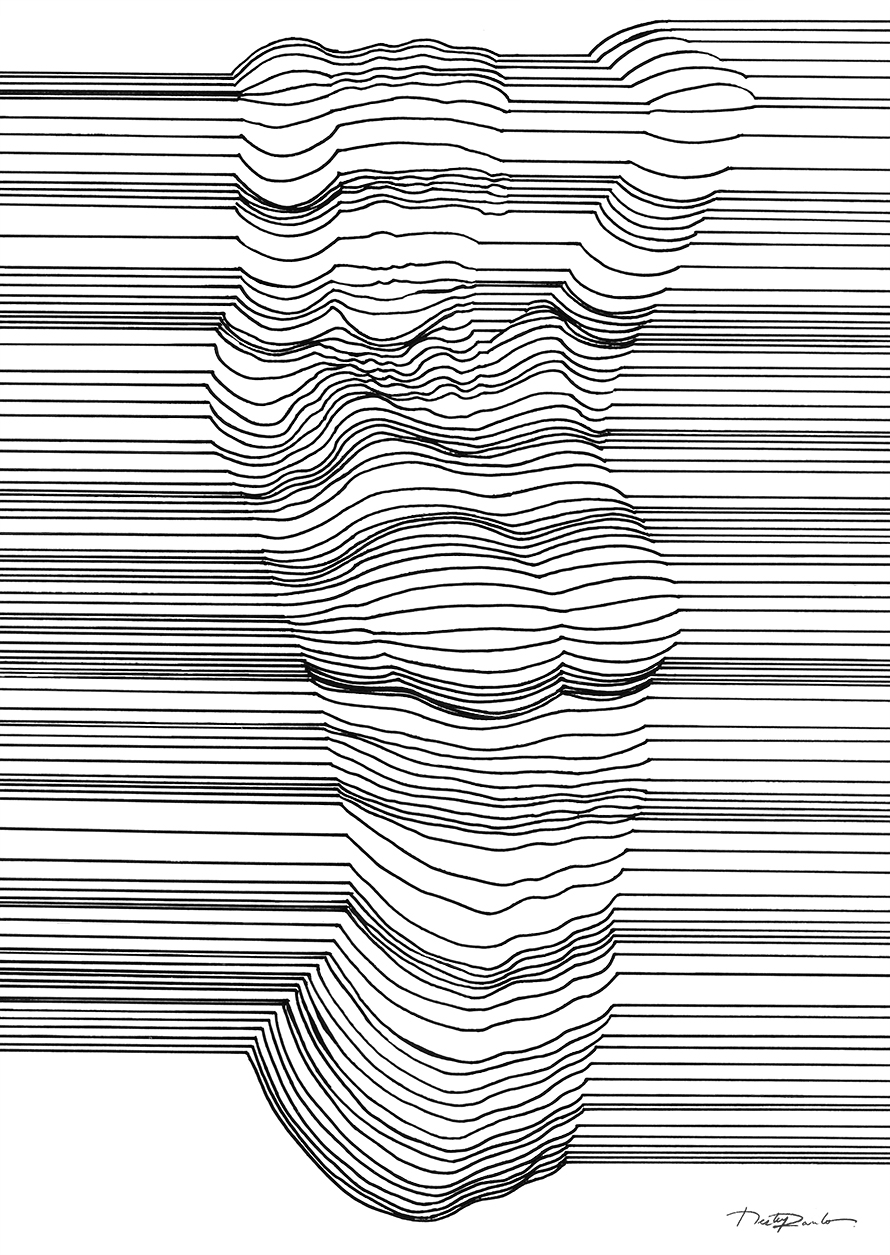 "My original art style is realist portraits using Bic pen, graphite pencils, and polychromos pencils," says Formentera. "Making realist portraits takes many hours and it'll take me weeks to finish a piece. So I decided to do some research on different art styles and that's when I started doing the 'line work', which was two years ago now."
To create these erotic contour line drawings, Formentera begins by looking for reference images on the internet. He also uses images of female anatomy to accurately replicate muscles and the "3D effect" that the reference poses don't have. Working from these visual materials, Formentera then sketches the subject matter with a pencil to get the proportions right. This part of the process takes a great deal of time, as he explains. Once happy with the sketch, Formentera begins filling in the drawing with the cross contour lines.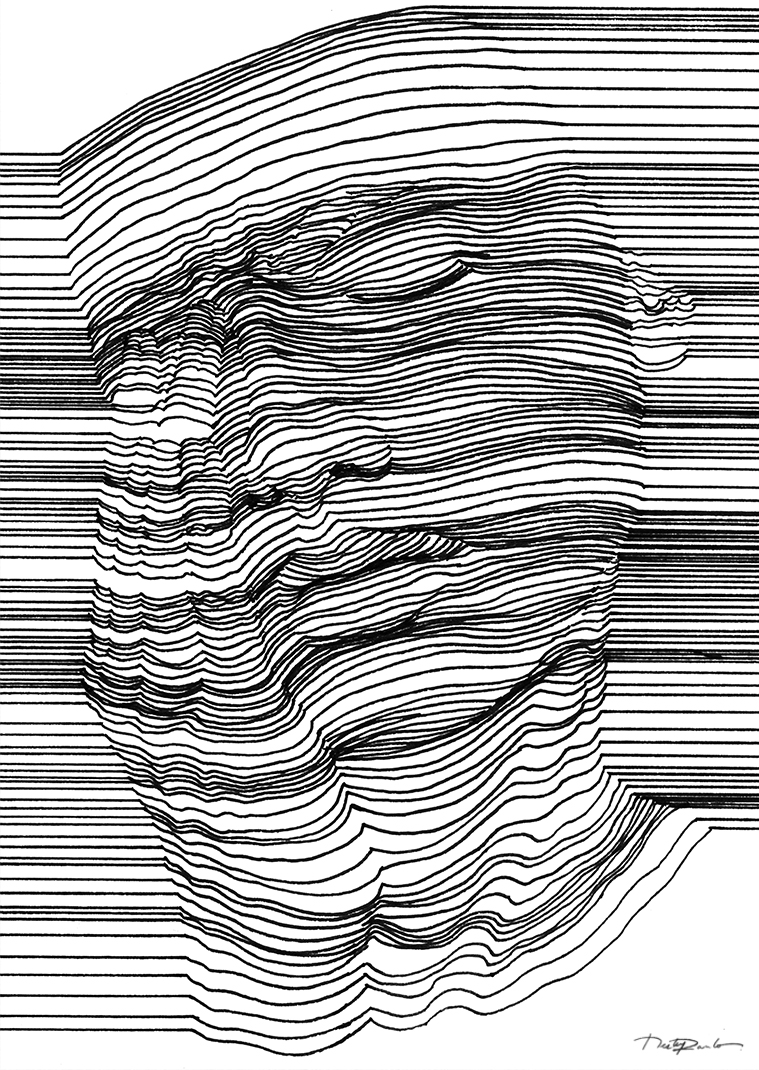 "The line work I do is capturing the movements and displaying accurate details by using only lines," Formentera says. "That's what appeals me compared to my realist and quick sketches."
"I use women as subject matter because they show more emotional feelings by just looking at them, in my opinion," he adds. "And I always thought to myself before that I couldn't draw women but I guess they aren't that hard when you master your craft."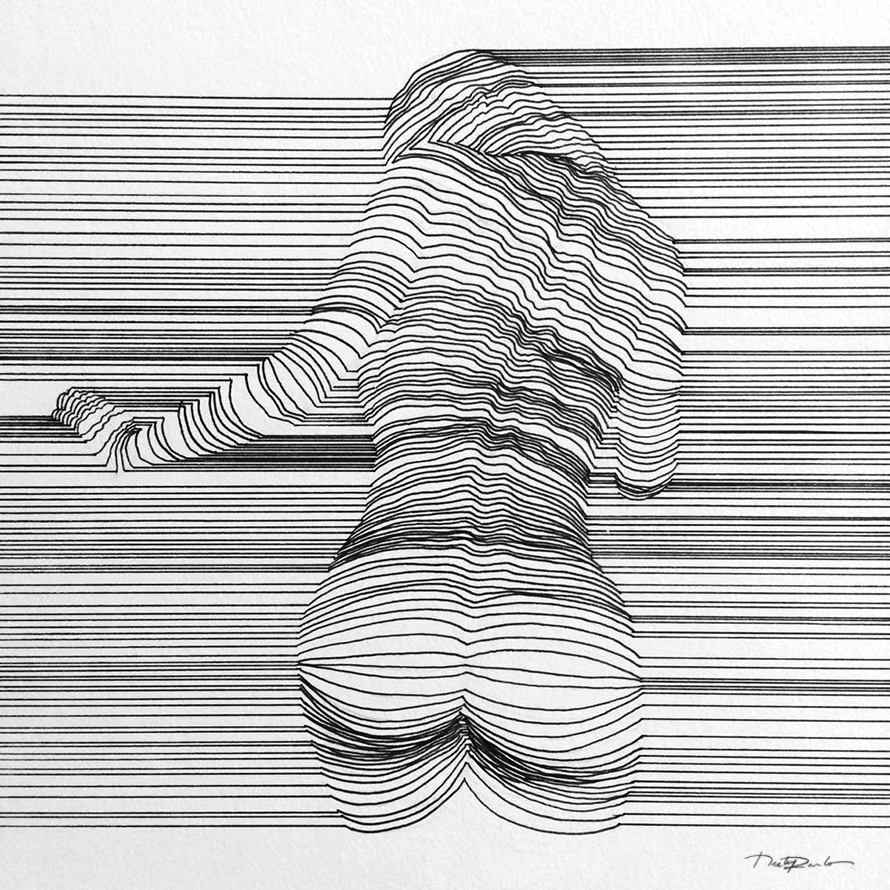 In addition to continuing the development of his current line drawings, Formentera is working on his series of realist illustrations, which he calls Flower Child. And in the next year or so he is planning on doing either a group or solo exhibition. See more of his works below: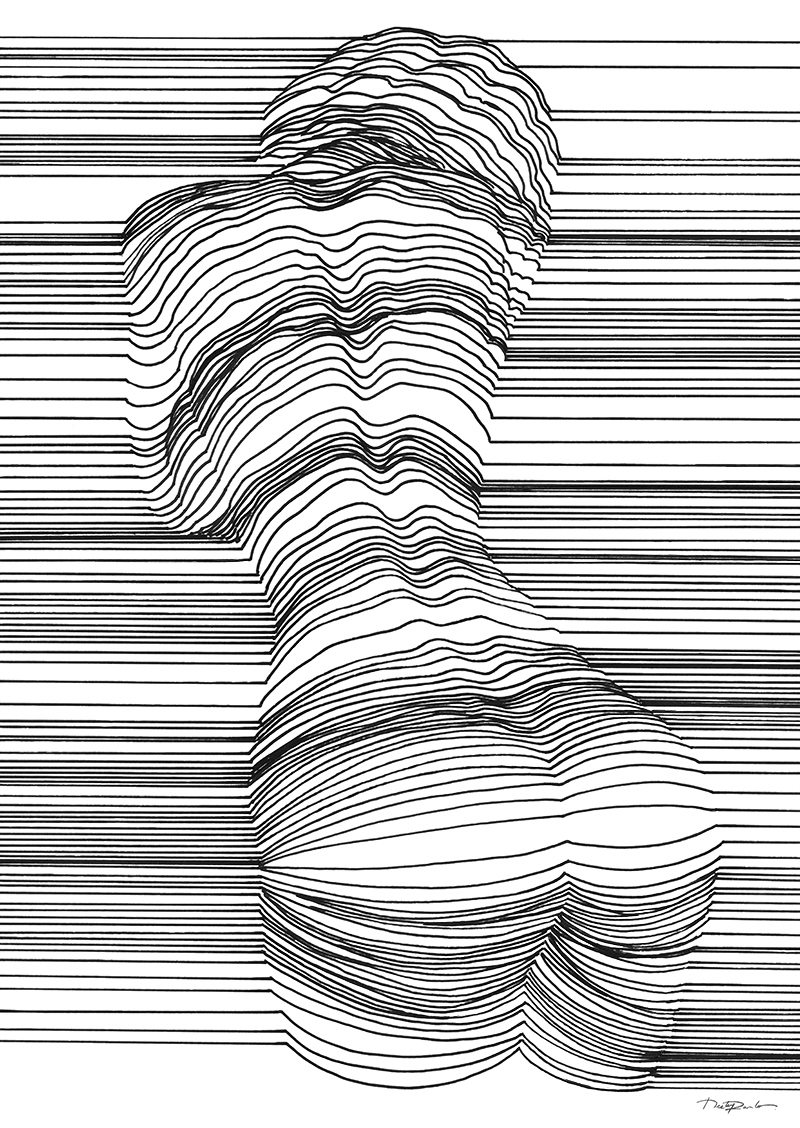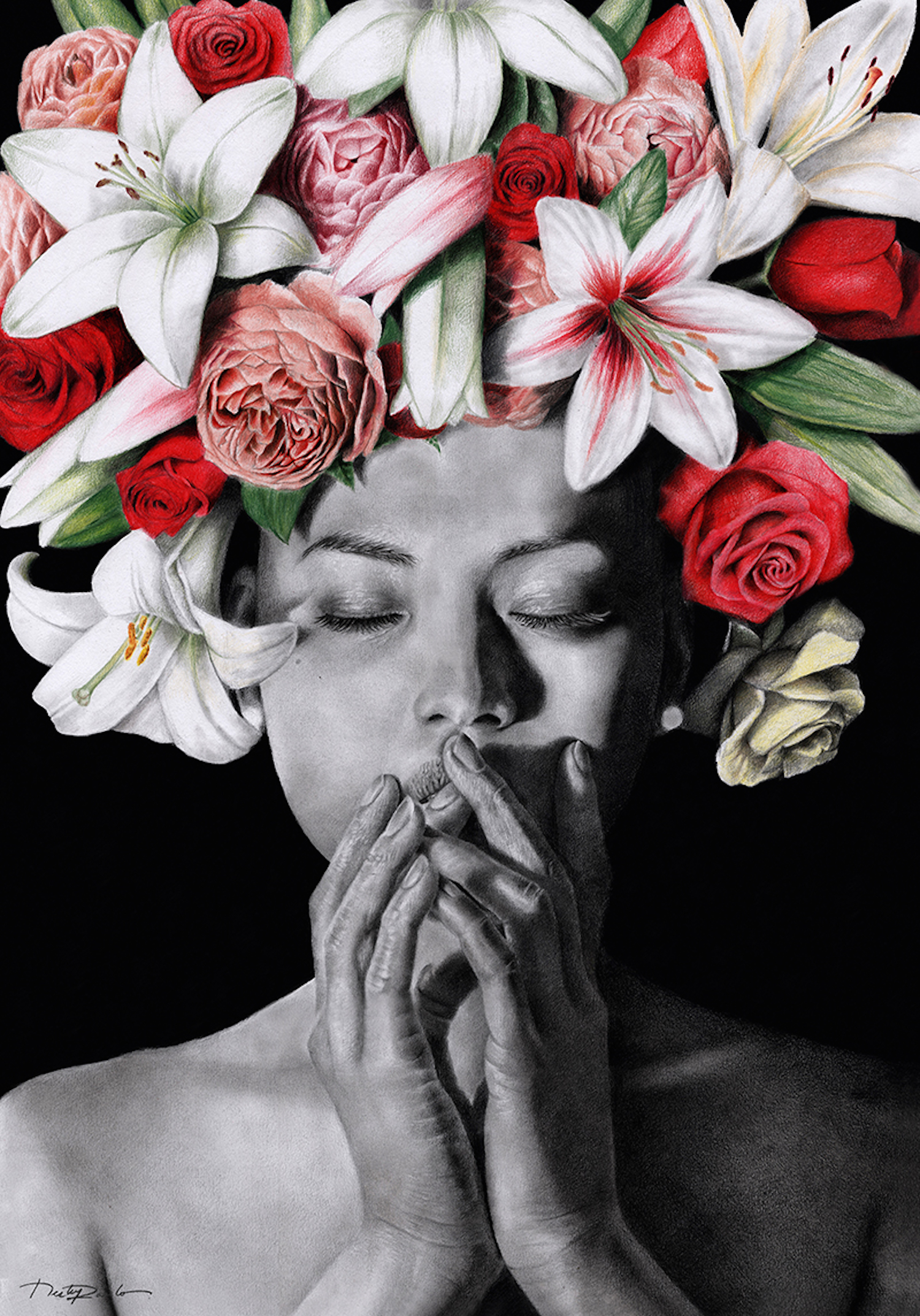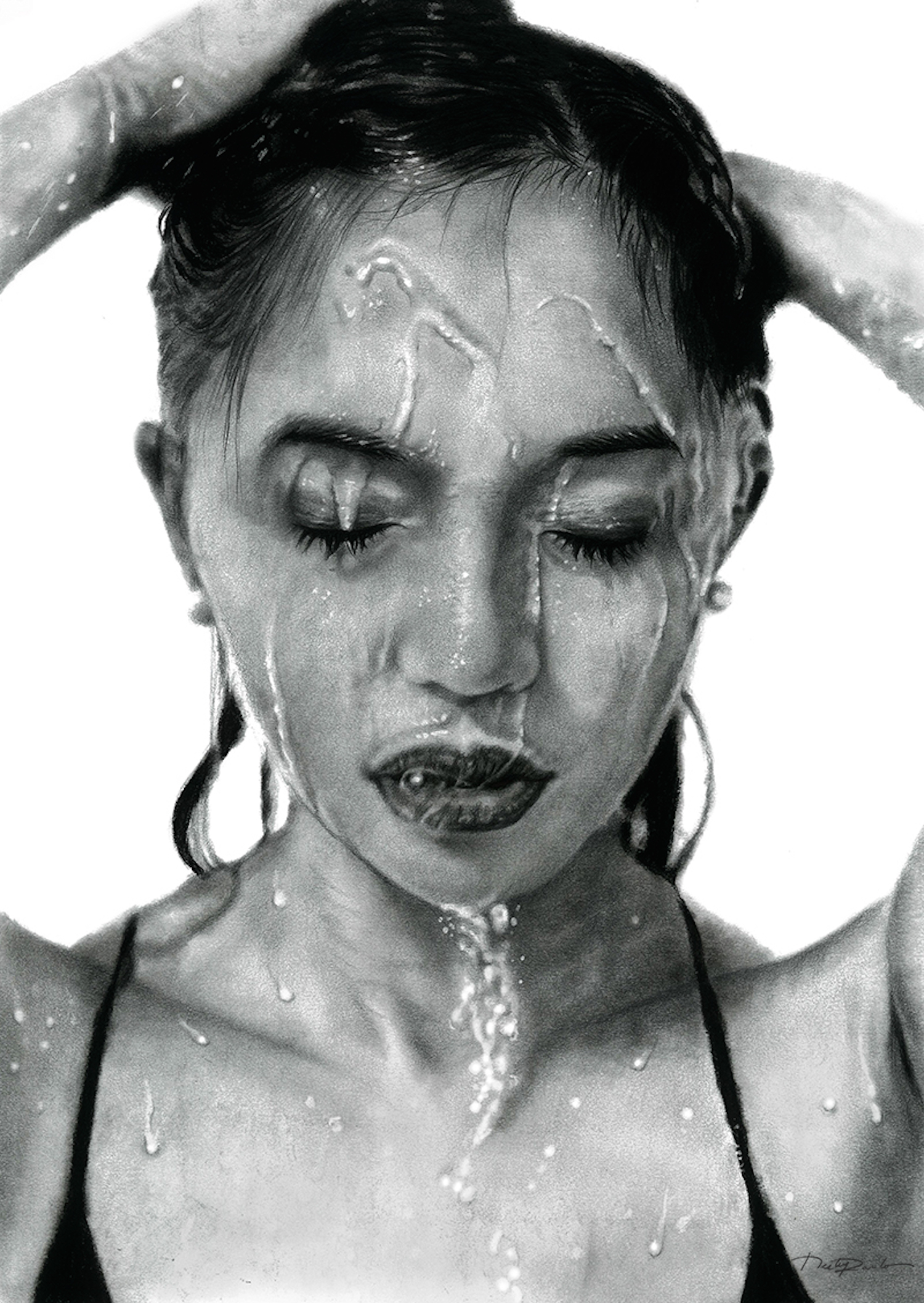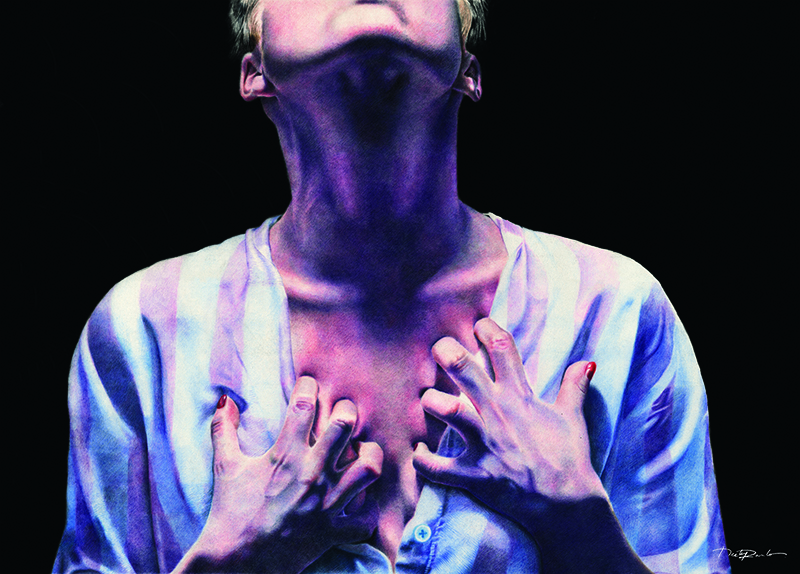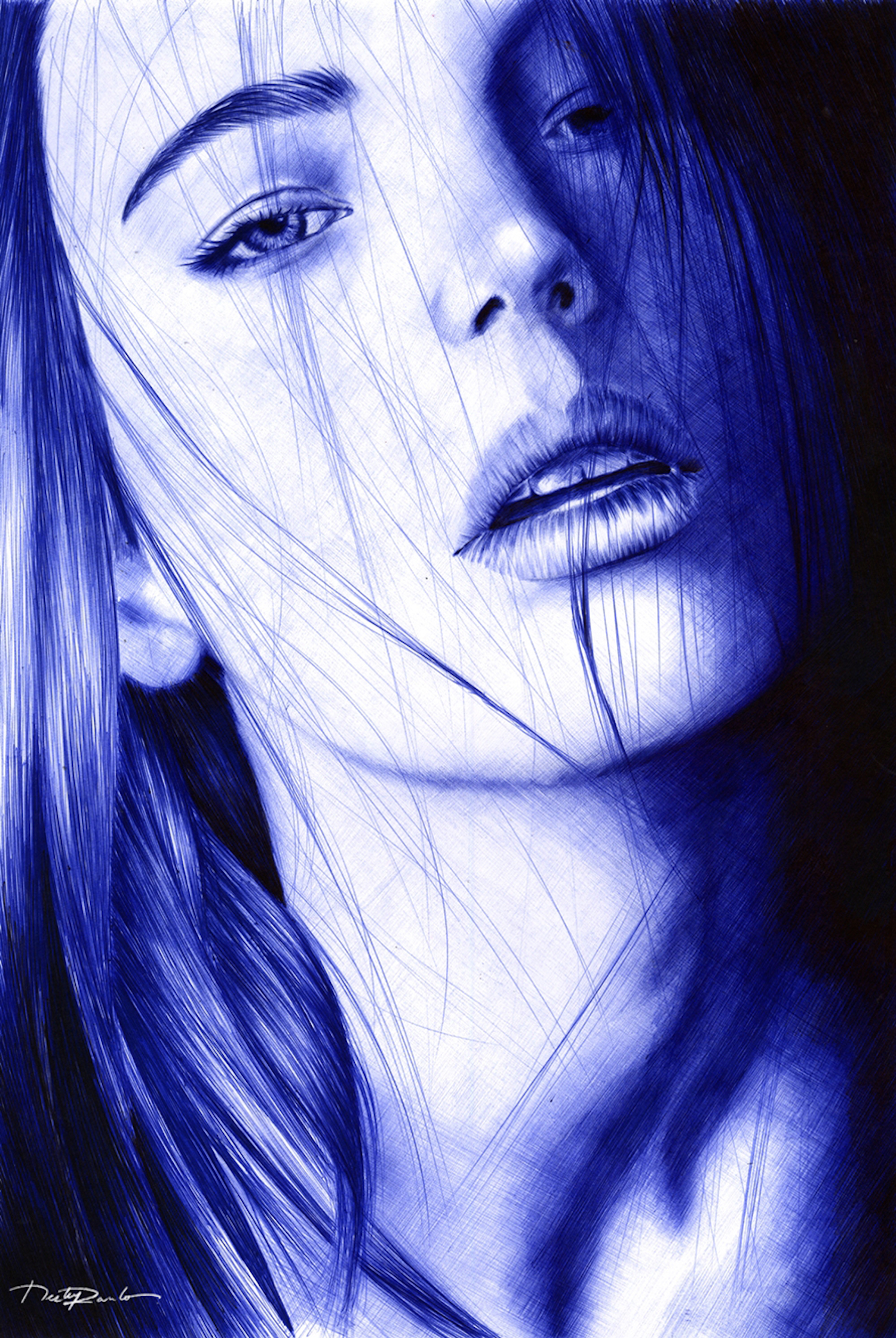 Click here to see more of Nelson Formentera's work.
Related:
[NSFW] Vintage Porn Bursts with Flowers in Dromsjel's Psychedelic Erotic Collages
These Aren't Photographs. They're Arinze Stanley's Hyperrealist Drawings
[NSFW] Bloody Barfy Babes Ooze Off the Page in Bronwyn Lorelei's Illustrations
Source: vice.com