In the late 19th century, Southern California attracted misfits, idealists, and entrepreneurs with few ties to anyone or anything. Swamis, spiritualists, and other self-proclaimed religious authorities quickly made their way out West to forge new faiths. Independent book publishers, motivational speakers, and metaphysical-minded artists and writers then became part of the Los Angeles landscape. City of the Seekers examines how the legacy of this spiritual freedom enables artists to make creative work as part of their practices.
As a kid growing up in Nahariya, Israel, artist Tslil Tsemet wasn't breast-fed. Curious about how it felt, she and her older sister decided to use drinking straws in order to try to drink milk from a stray cat who just had kittens. It didn't work, but the amusing yet creepy experience remained with the artist and influenced her body of work as an adult. Just like her unusual memory, Tsemet's art is at once weird, imaginative, and disturbing—serving as a commentary on the delicate yet crucial balance between innocence and cruelty.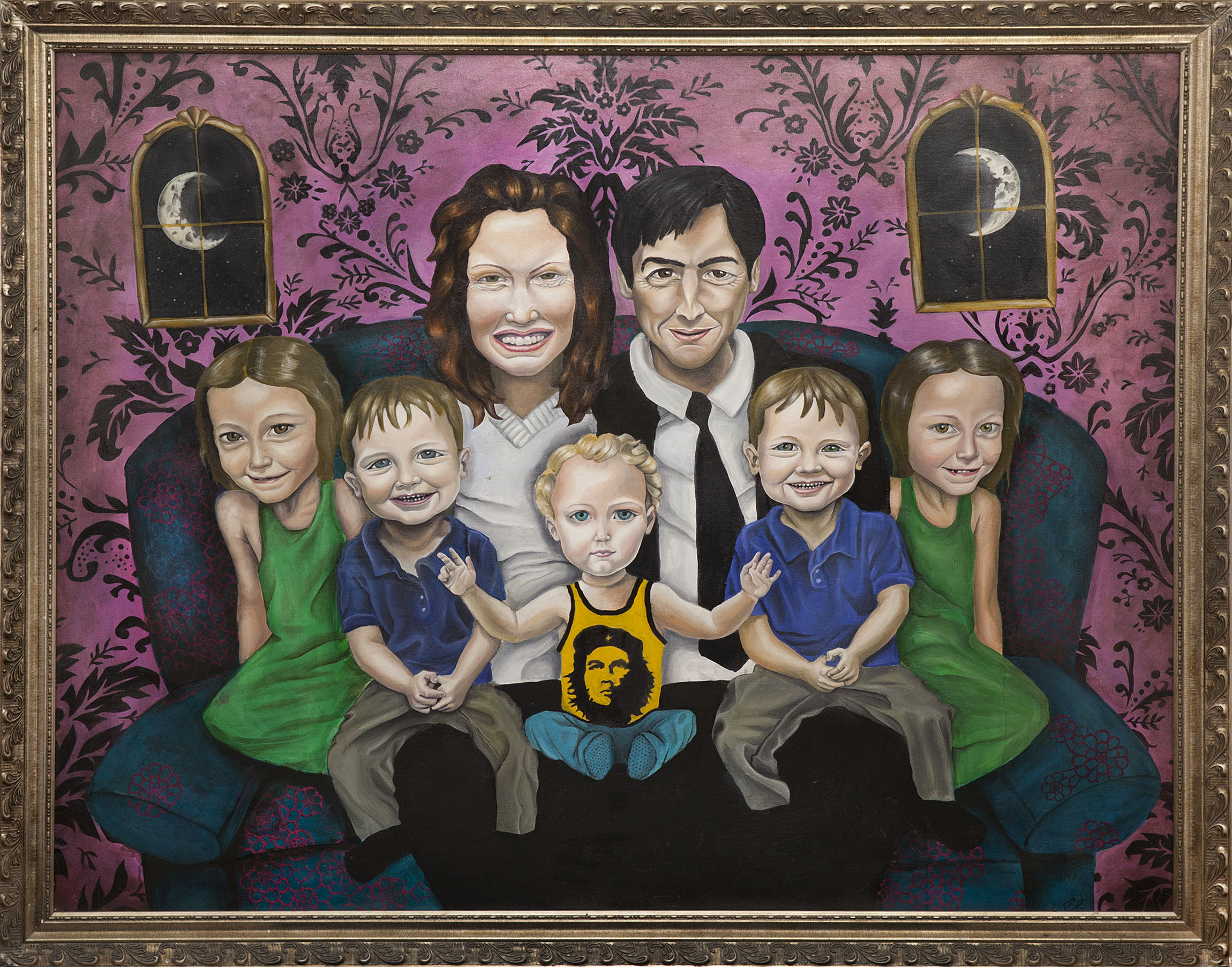 Tsemet's (mostly) large oil paintings have been described as everything from surreal and visionary to tactless and kinky. The artist herself isn't sure what to call her style, vaguely describing it as "a sort of realism." So rather than try to define it for others, Tsemet invites viewers to better define it for themselves. However it's labeled, her oeuvre clearly has shades of lowbrow mixed with a hefty dose of 21st century allegory, reminiscent of the work of Alex Gross, for whom Tsemet worked as an intern after moving to Los Angeles two years ago.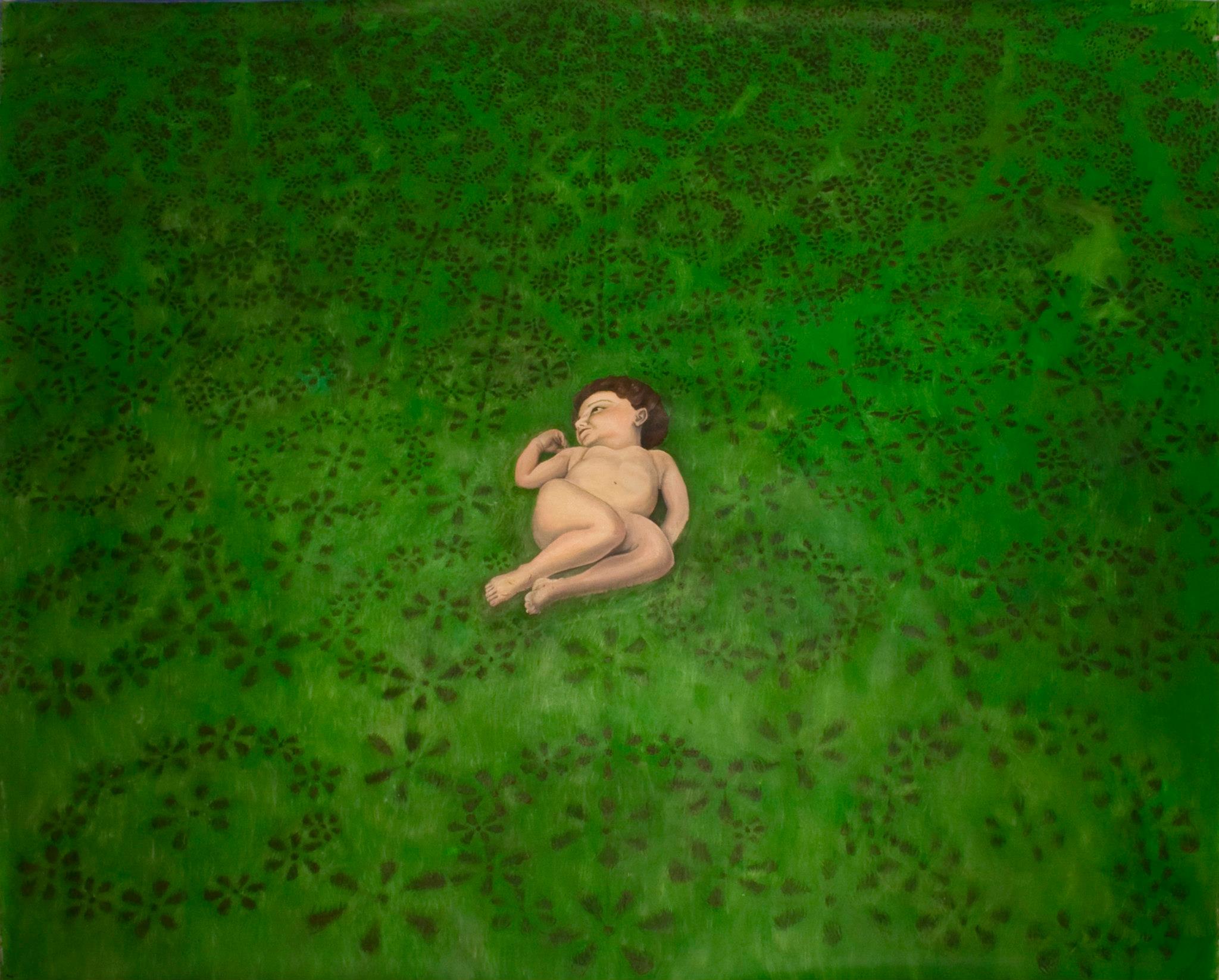 Inspired by different cultures, religions, mythologies, and philosophies, Tsemet's paintings come from the artist's inherent need to illustrate what she sees in her mind. "My thoughts and wonders about life are always interpreted in visual metaphors and images," she tells Creators. "It's painting, but it's never just about being pretty or doing things to satisfy the viewer. It's much more conceptual. I like to create art that is stimulating many parts of the brain at the same time: that is funny, disgusting, attractive, twisted, sad, happy, scary, mysterious, confusing, beautiful, and ugly — just like life."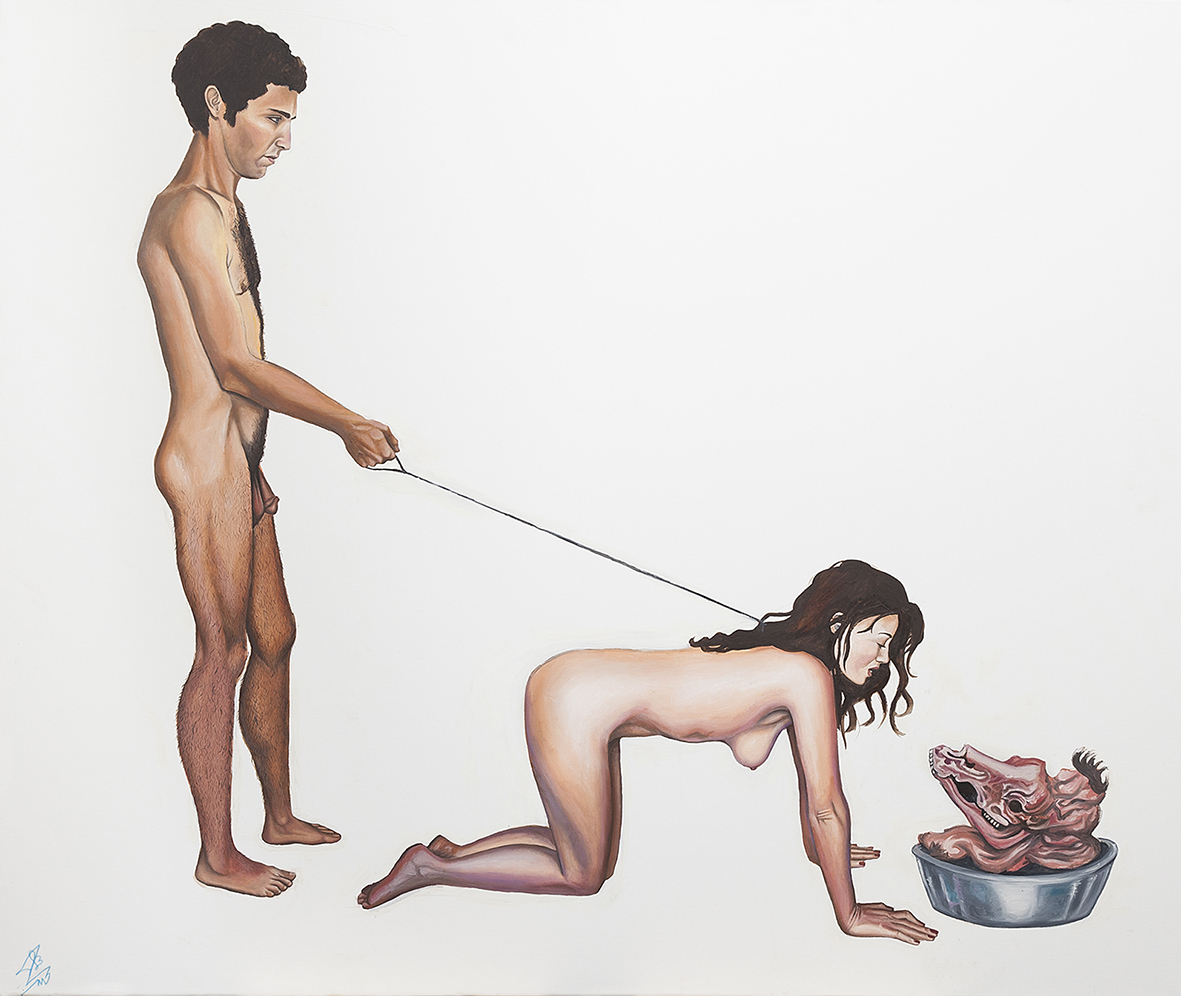 The artist attributes much of her creative force to being female, and the idea that society requires women to fulfill certain roles. "In my art, I get to break many walls and do whatever the fuck I want, and say whatever I think," she explains. "Many of my works are there to start a conversation and ask questions. I think it's more interesting and challenging for the viewer this way."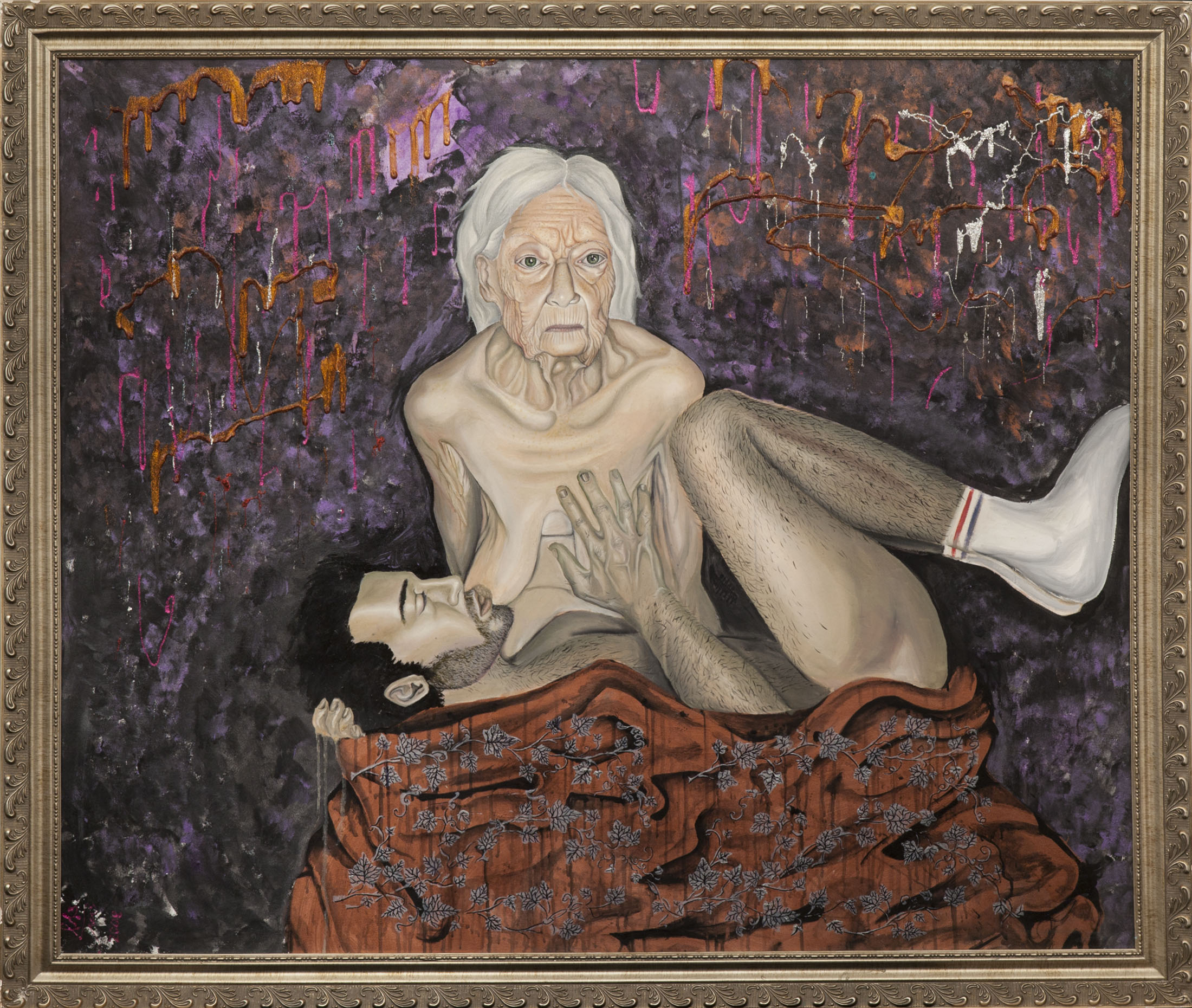 After growing up in the northernmost coastal city in Israel near the border of Lebanon, Tsemet earned a degree in Fine Arts at the Bezalel Academy of Art and Design in Jerusalem. "Many of my teachers in art school told me [during] the final semester's critiques that I should go to the west coast," Tsemet recalls. "There is a lot of censorship about culture and art in Israel—like in many other places in the world—and California is much more open."
Tsemet relocated to Tel Aviv before eventually settling in the Golden State, and she currently works as a sculptor and tattoo artist, in addition to building her career as a painter. From her experience so far, Tsemet believes that the galleries in Los Angeles are comparatively inviting. "They are more willing to look at my work and to give me an honest opinion," she says. "They seem to be way more open to present weird stuff. I'm deeply in love with the art scene here, and very grateful about how welcoming it has been to my work so far."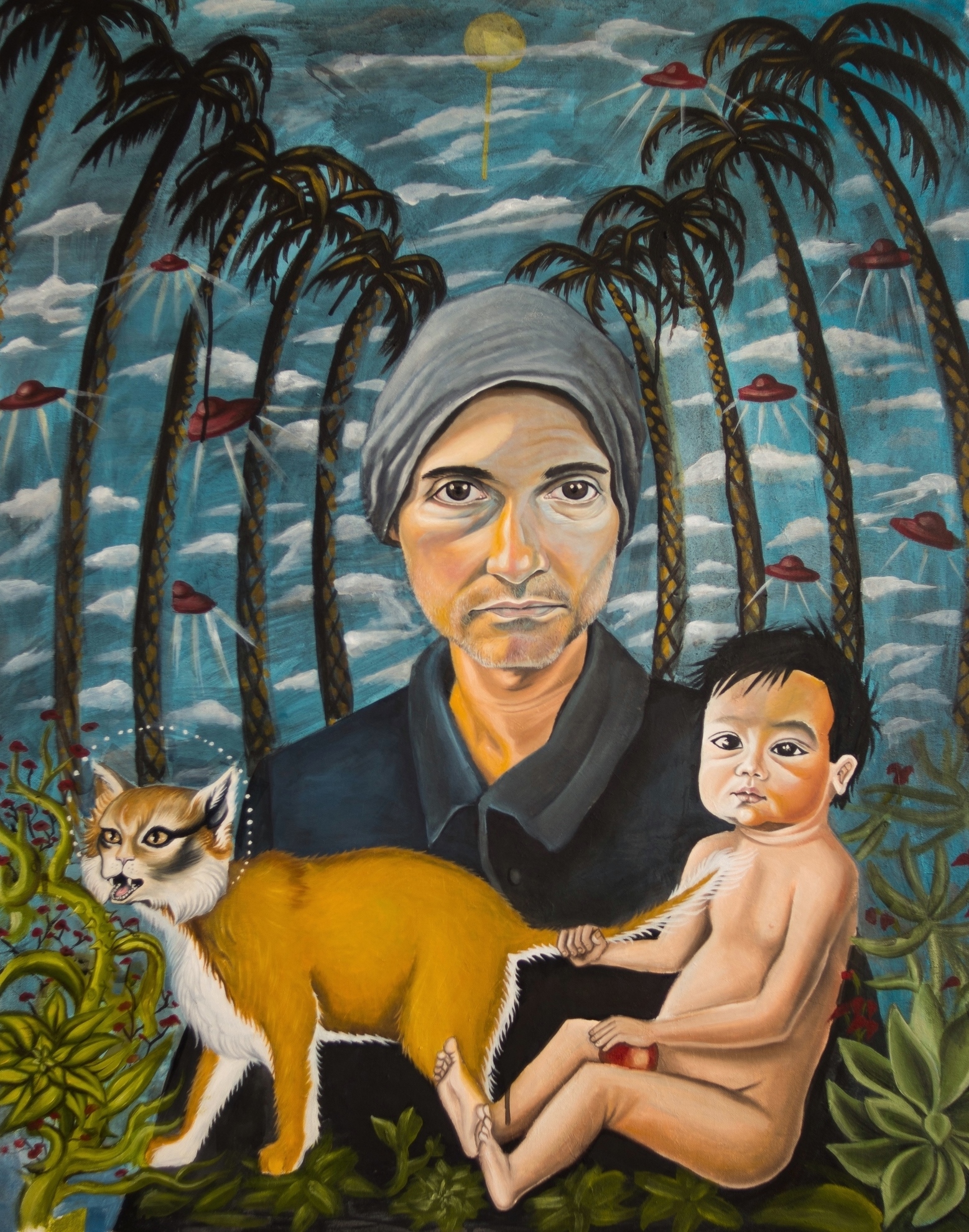 Captivated by LA's singular culture, Tsemet finds herself constantly exposed to different perspectives and techniques, which fuels her creativity. "I studied fine art in Israel, where there is more emphasis on abstract and video art. So personally, for me, it's great that in Los Angeles I get to learn more technical tools about painting and colors. I feel like I'm still in my beginning here, and that my first year in LA was an introduction to American culture for me in so many ways. This city is a giant mix of all kinds of cultures and beliefs. I just keep getting more and more inspiration here."
Check out more of Tsemet's remarkable work below.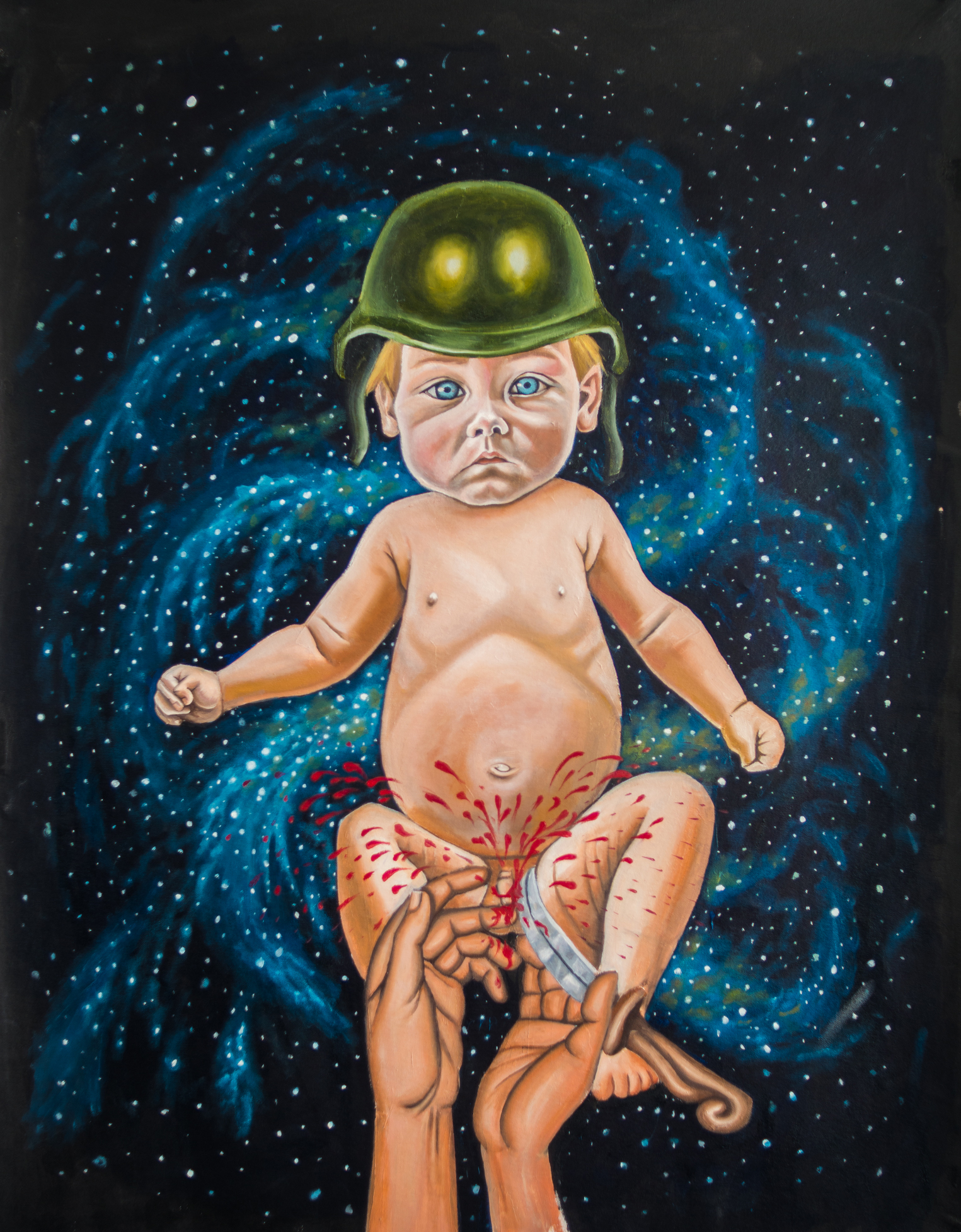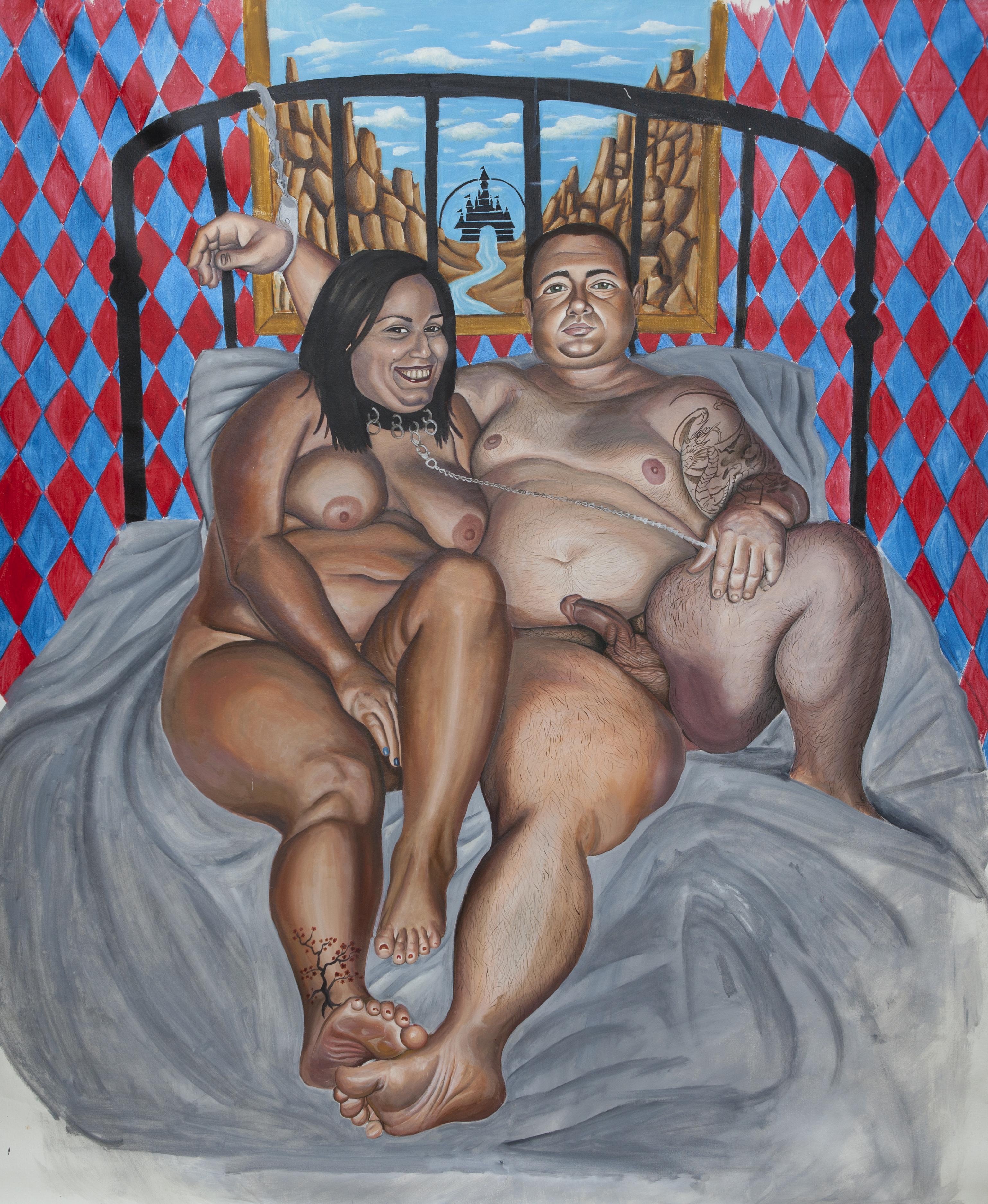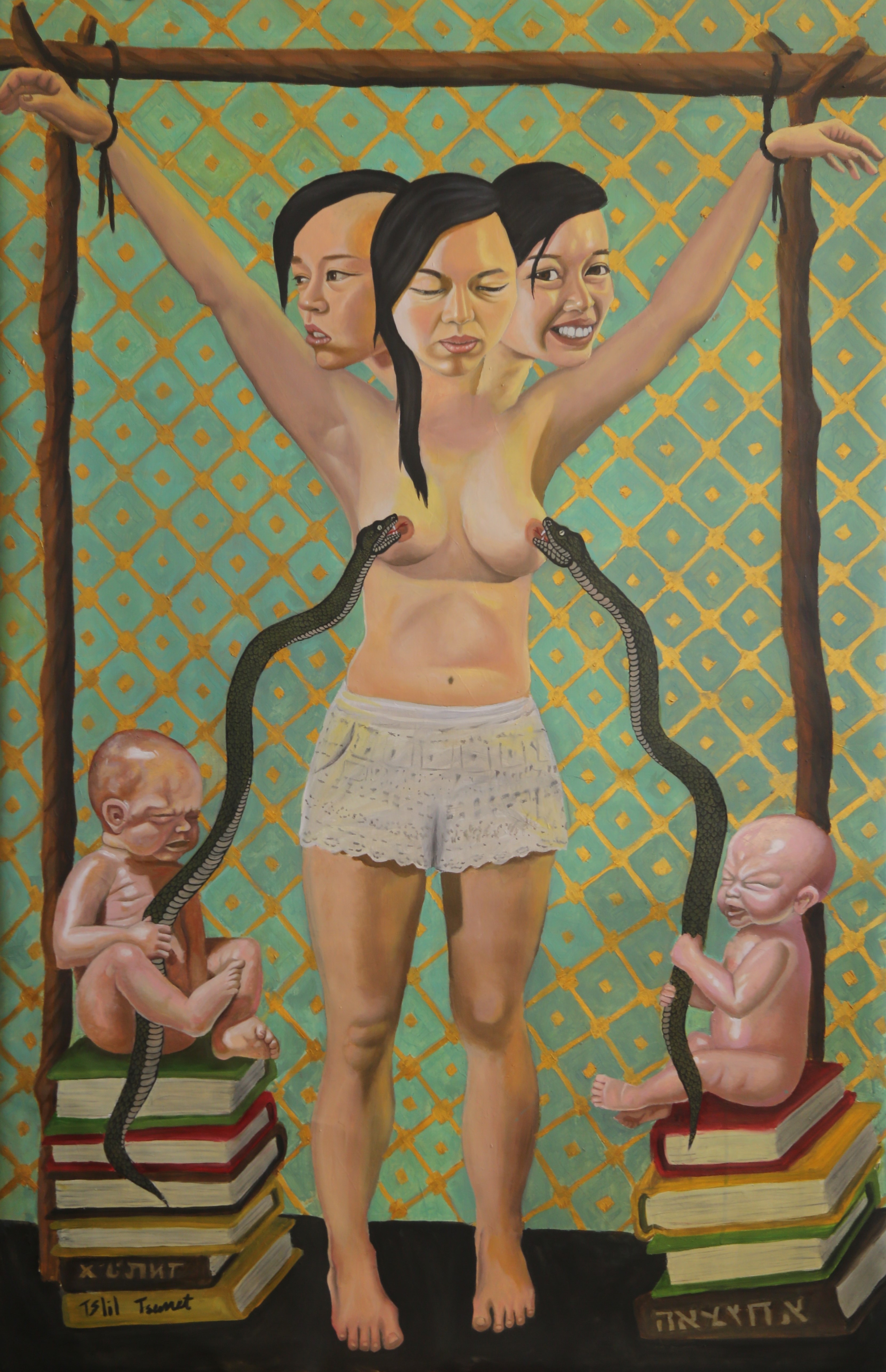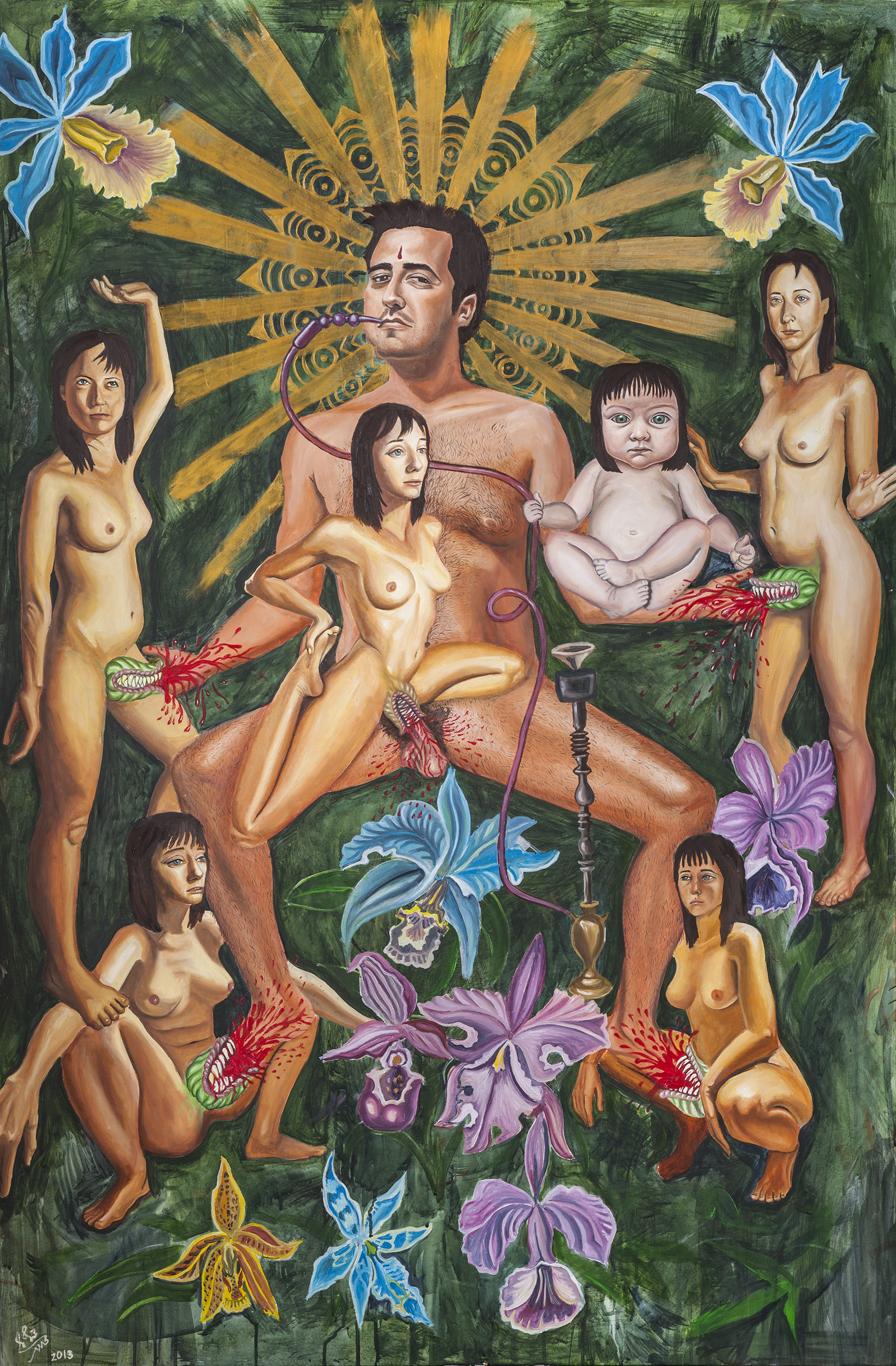 Tsemet's solo show Outliers, curated by Dulce Stein, opened at the Neutra Institute Gallery & Museum March 11. Tsemet also has paintings on view in the High Priestess group show at Art Share L.A. through April 2. Follow Tslil Tsemet on Facebook and Instagram, and visit her website here.
Related:
'Antisocial Network' Oil Paintings Address the Irony of Alienation in the Age of Social Media
Movies and Memes Meet in Abstract-Neosurrealist Paintings | City of the Seekers
Queer Femme Fatales Redefine Traditional Portraiture | City of the Seekers
Source: vice.com