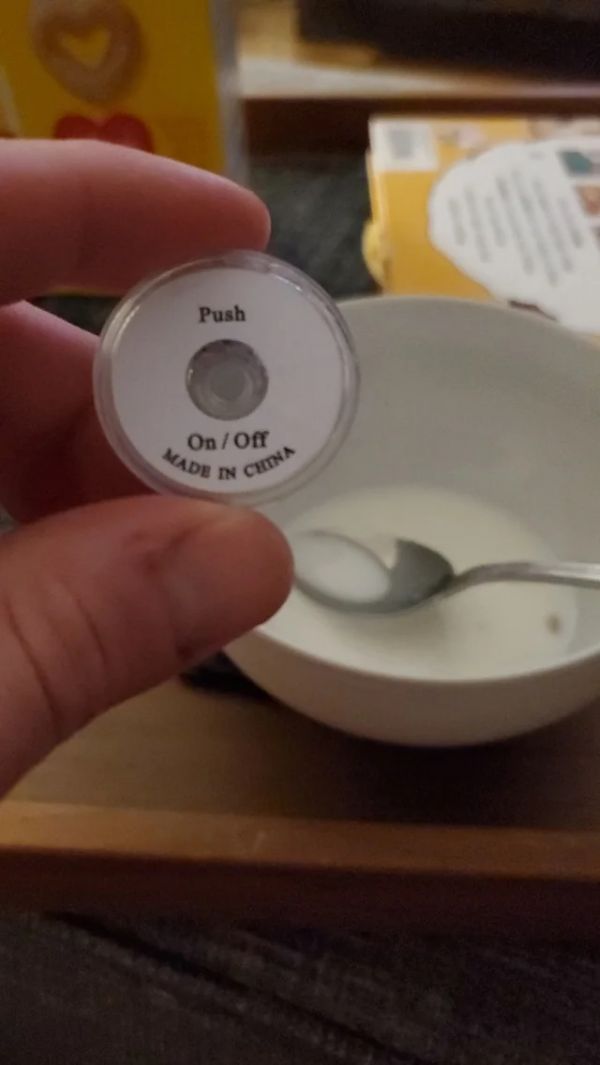 Redditor ceebasst poured out a bowl of Cheerios for breakfast. Or maybe it was a late-night snack. Either way, this came out with the cereal. No explanation on the box. You can see in the second picture at the reddit post that when you push the button, a red light comes on. But should he have pushed the button? There is speculation that he has initiated a series of events he may come to regret, which read like writing prompts for an international spy thriller or a science fiction adventure. Did a random person die when the button was pushed? But there were also some plausible explanations, none of which have been confirmed. The discussion also had many humorously implausible explanations. All we know is that it's a red light. But it could be something else, too. What do you think it's for, and how did it get into a box of cereal?
POLL: What is this thing (besides a red light)?
A poor excuse for a toy prize.
A tracking device.
A quality control device that was missed on the way through quality control.
A piece that fell off the factory equipment.
A poorly-conceived prank.
Something else- please tell us in the comments.
Source: neatorama