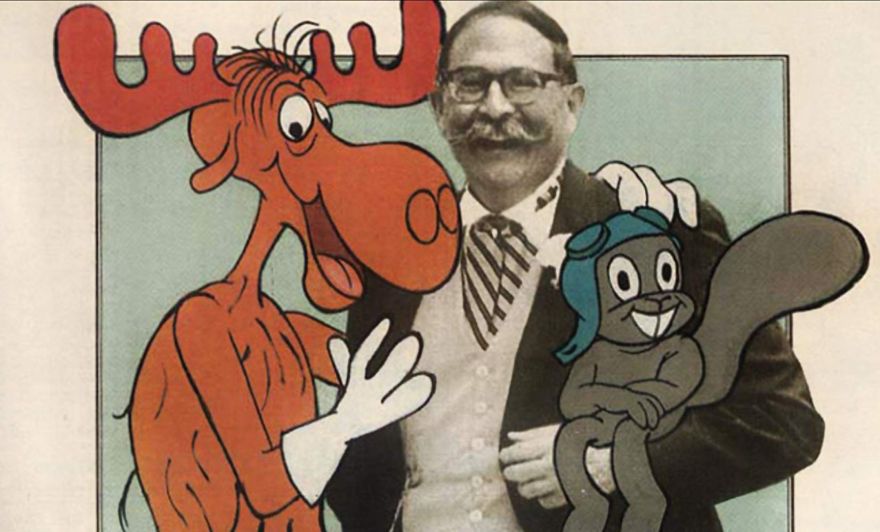 Well, it's been Jay Ward week here on Neatorama and I thought we'd finish with the story of Jay Ward and Bill Scott, as documented in the embedded Of Moose and Men, the same type of treatment we recently saw given to Tex Avery.
Jay Ward actually began his television career with Crusader Rabbit, an odd cartoon program from the early 1950's, before partnering with Bill Scott, whereupon they created Rocky and His Friends in 1959, which in 1961 became The Bullwinkle Show due to the greater popularity of the character Bullwinkle J. Moose. Television had never seen anything like this before – a "kid's cartoon program" featuring outrageous puns and wordplay, biting satire, merciless parody, and – politics.
One of the most famous segments involved moose-and-squirrel's epic multi-episode search for the legendary Kirwood Derby, a hat that made its wearer the smartest person in the world. In the early 1960's, a minor television personality named Durward (pronounced Durwood; this is important) Kirby was a top or second banana on several programs like The Garry Moore Show, and he unwisely threatened to sue Jay Ward over the unauthorized use of his name. Relentless mocking caused him to drop the suit, but moose-and-squirrel were suddenly quite notorious – and chic. As someone at the time observed, you couldn't buy publicity like this.
Jay Ward, Bill Scott, and all of the principal cast and crew are gone now. June Foray, voice of Rocket J. Squirrel (Rocky) died in 2017, less than two months shy of what would have been her 100th birthday. Yet their work lives on. YouTube carries many episodes of Rocky and Bullwinkle, as well as Jay Ward's other cartoon work. It's hard to believe in the age of The Simpsons, Family Guy, and other contemporary animated television programs, but as a matter of interest, The Bullwinkle Show is regarded by many as the greatest animated series of all time.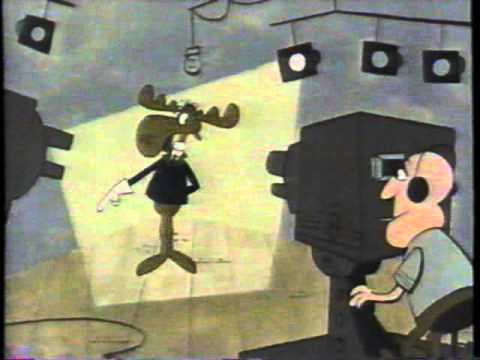 Source: neatorama