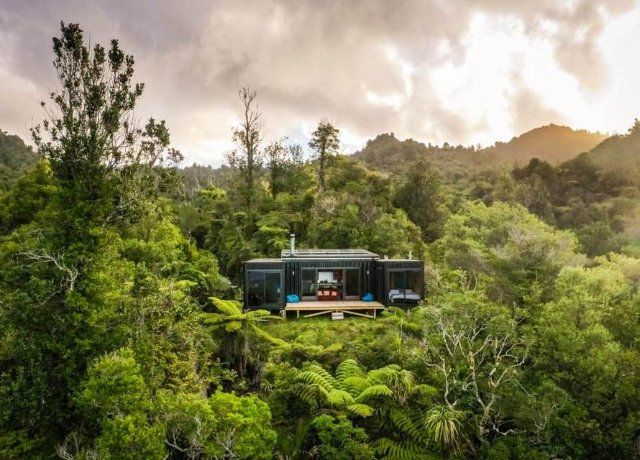 Now this is the ultimate escape from city life!
Homeowner Rosie sold her home in the city and moved to an off-the-grid house built from five interconnected shipping containers in the middle of a forested preserve in the coast of New Zealand. As such, the house is equipped with solar panels, rainwater collection system and even vermi-composting toilets.
All worth it for being able to live in such an amazingly lush forest!
Take a look over at Homes & Hues, our new architecture and home design site: Off-the-Grid Living in a 5x 20ft Shipping Container Home in a New Zealand Forest
Image: Bryce Langston/Living Big in a Tiny House
Source: neatorama