Founded by Alessandro and Lorenzo Maniero, Italy-based True Design is an emerging furniture brand that specializes in working spaces for homes, offices and hospitality environments. The brand's newest "True Goes Through" collection exhibited at this year's 100% Design Fair in London under the art direction of Aldo Parisotto from P+F Architetti with a new autumnal color palette inspired by Paul Klee paintings. Aware that the office landscape has changed, True Design pays careful attention to design, functionality, comfort, materials, and color to create furniture that caters to the nomadic worker who moves from public lounge areas to private spaces throughout the day.
The ARCA chairs designed by Orlandini Design are meant for lounges and waiting areas and comes in a range of variations.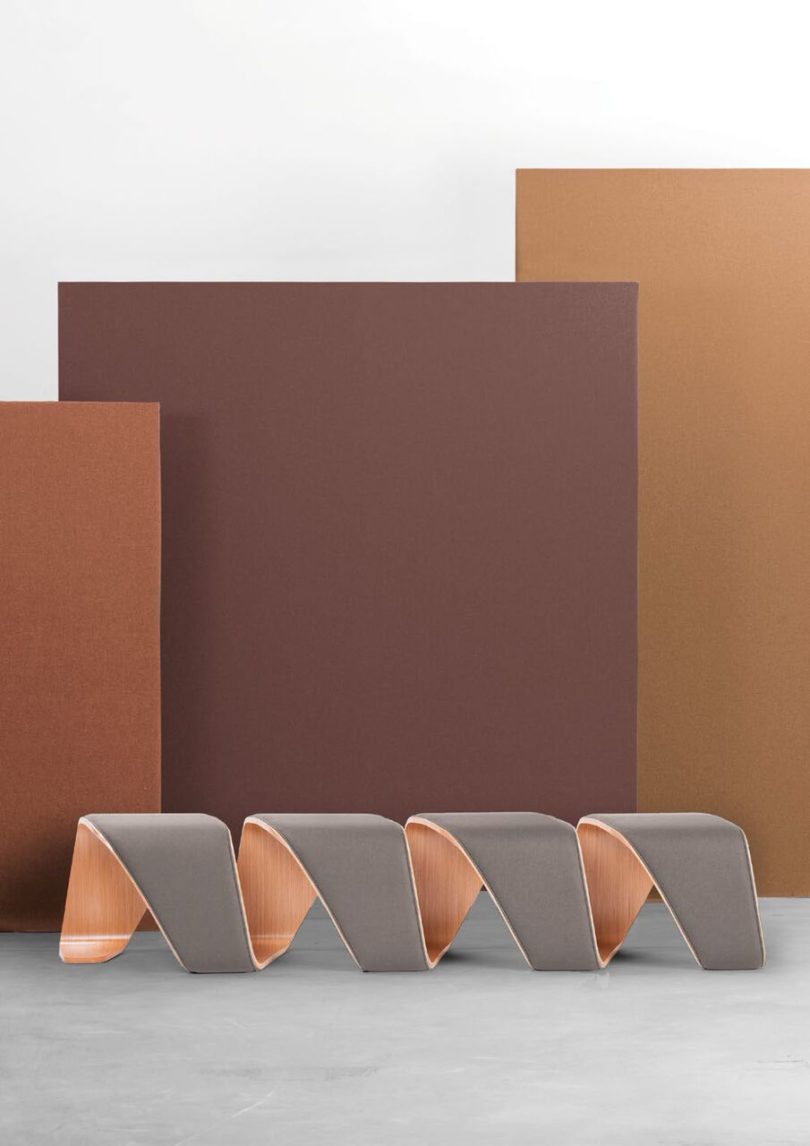 The DNA bench designed by Leonardo Rossano and Debora Mansur is inspired by the dynamic forms of biogenetics and is shaped after the helix form with each spiral becoming an individual seat.
The MILLEPIEDI system designed by Parisotto+Formenton is a modular seating system that can take on various forms, from 2-seater benches to even circular configurations.
Last but not least, the PINCETTES designed by Luciano Dell'Orefice is a collection of acoustic dividers that provide privacy without isolating the user.

Source: design-milk