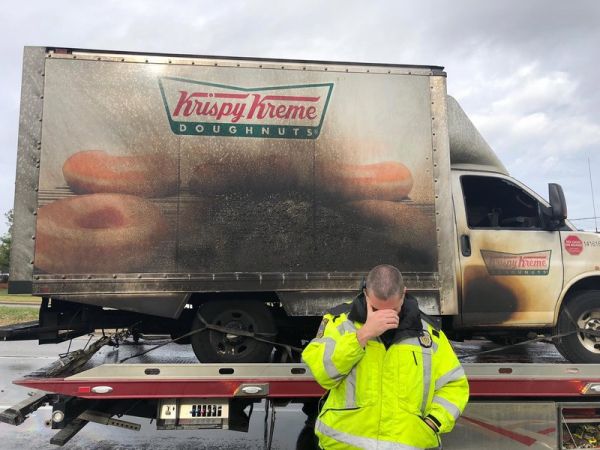 On New Year's Eve, a truck carrying a load of Krispy Kreme doughnuts caught on fire in Lexington, Kentucky. No one was injured in the fire, but all the doughnuts were destroyed. The Lexington Police Department took pictures of the trauma this caused the responding officers.
No words. pic.twitter.com/eRzvxztVlG

— Lexington Police (@lexkypolice) December 31, 2018
Police from other cities across the country responded to that Tweet, offering sympathy and commiseration. But real help has arrived, direct from Krispy Kreme.
On Wednesday afternoon, four squad cars — lights flashing — escorted an undamaged Krispy Kreme truck to a neighborhood police station. Officers applauded, then helped unload their 20 dozen fresh doughnuts.
-Thanks, WTM!
Source: neatorama