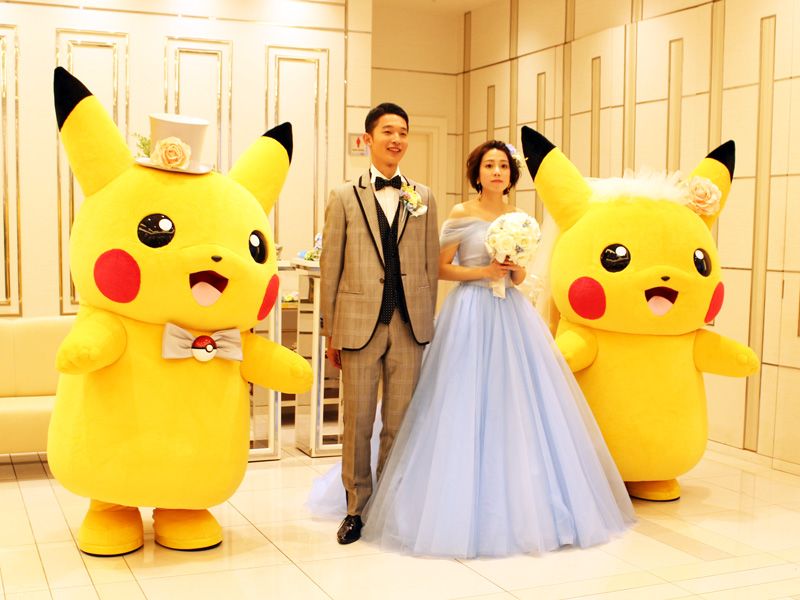 We have already seen several creatively set wedding ceremonies with certain themes but this one might take the cake when it comes to putting together a couple's dream wedding. For any Pokemon fans out there, you can now have Pokemon weddings in Japan. And this is not something that just anyone put together. This first Pokemon wedding was in collaboration with The Pokemon Company.
ESCRIT, a Japanese company specialising in wedding ceremonies, recently teamed up with The Pokemon Company to start offering officially licensed Pokemon weddings. As you cast your eyes over these images, please remember this is not a wedding simply put together by Pokemon fans; this is professional work, with no corner of the festivities left untouched by the hand of The Pokemon Company's licensing department.
You may check out the photos from the very first Pokemon wedding here. And for more details on these Pokemon weddings, check out Escrit's page.
(Image credit: Pokemon)
Source: neatorama