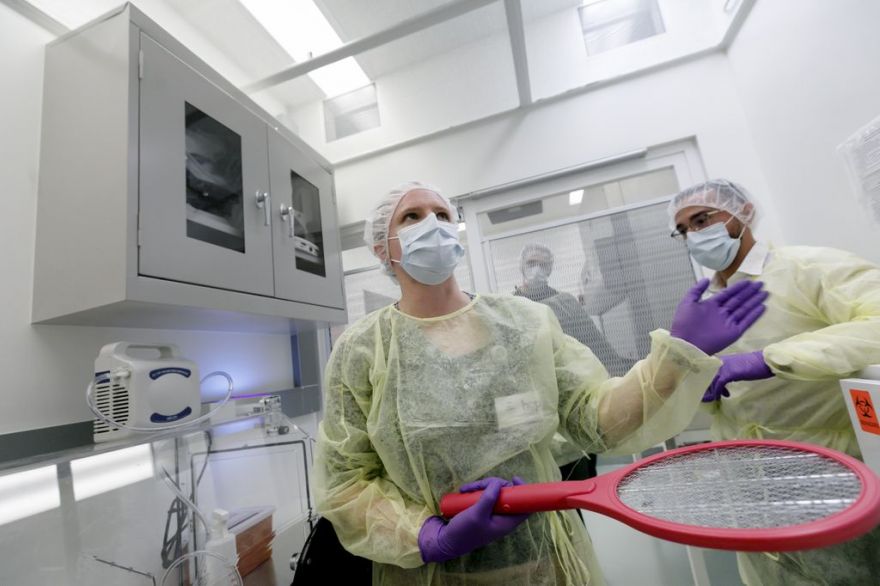 Breeding and raising hundreds of thousands of mosquitoes seems like a crazy idea. I mean, there's already a lot of mosquitoes around bringing death everywhere. But researchers from the Oregon Health and Science University just opened a mosquito facility in order to advance malaria research.
Located in the basement of a research building, the facility has three areas, all of which are separated by safety doors. Scientists first enter a small area called an ante-room, which is largely empty and separates the facility from the outside world. Researchers then pass into the main area, where rodents and non-flying larvae and pupae mosquitos will be kept for malaria research.
Through a reinforced screen door is the interior barrier room, where mosquitoes infected with malaria are kept in climate-controlled incubators inside multiple screened barriers. The insects are kept at 78.8 degrees Fahrenheit and at 75% humidity, mimicking the mosquito's native environment.
The facility is carefully designed to prevent mosquitoes from escaping. But local residents need not worry about such an unlikely event. Wilder raises an African species of the Anopheles mosquito that can't survive in Oregon's temperate climate. Only specially trained OHSU staff are allowed to enter.
Scientists hope that with this new facility they will be able to develop a vaccine that would have a long-lasting effect against malaria.
(Image credit: OHSU/Kristyna Wentz-Graff)
Source: neatorama