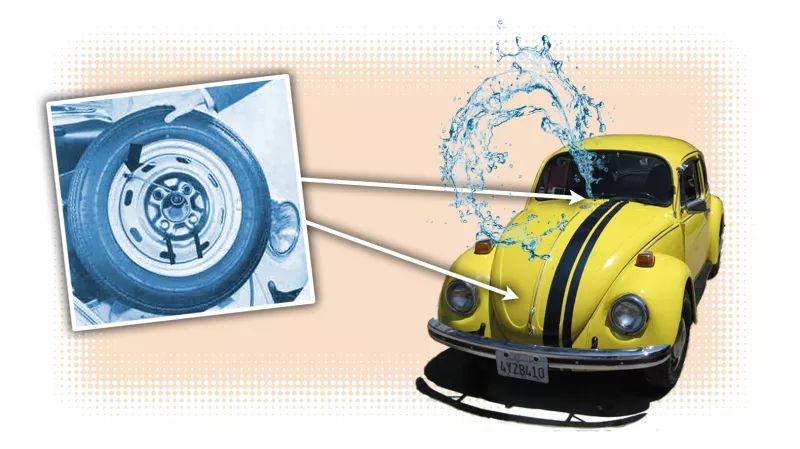 The ingenuity of humans have led to some crazy but effective ideas. Cars nowadays have automatic windshield washers that spray the glass with water or some other cleaning fluid while the wipers dry them away. But back in the 1960s, that was too much of a luxury for car manufacturers. Volkswagen was faced with the same predicament.
Initially, VW installed a hand pump in their Beetle model that would manually spray the fluid on the windshield. But it was too tedious for people to use so instead they used something else that they already had: the spare tire.
Old VW windshield washers work by using the air pressure of the spare tire.
Yes, the spare tire! Personally, I think this is one of the most clever hacks in all of motoring. 99% of that spare tire's life it's doing nothing but taking up room in your trunk. VW put that tire to work, providing pressure to clean your windshield for, essentially, free.
(Image credit: Jalopnik)
Source: neatorama