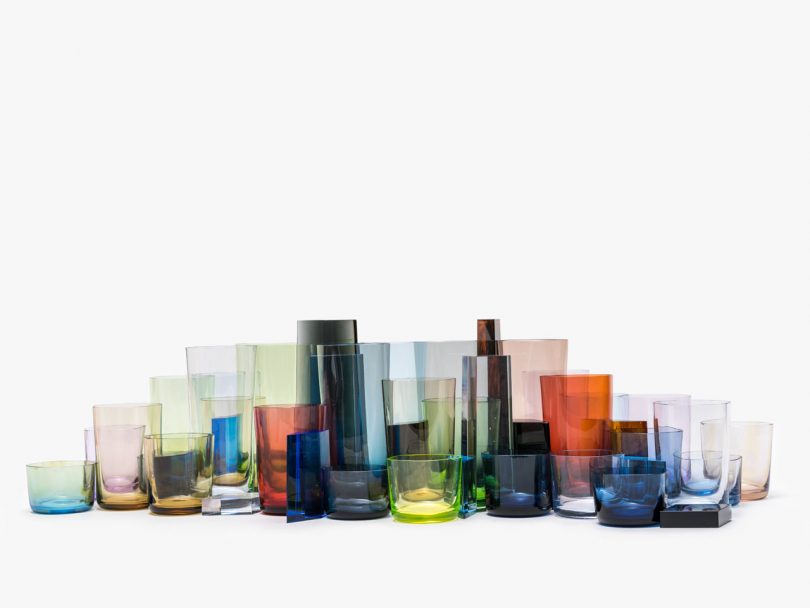 Omer Arbel, designer, artist, and creative director of Bocci, recently launched a new brand for the objects and curiosities he's been creating on the side for the last 13 years. Along with his work for Bocci, the Vancouver and Berlin based Arbel creates work under his own name and is taking it even further with OAO Works (Omer Arbel Office Works). The platform will showcase works that are more niche and don't fall under any particular category.
Described by OAO Works:
Some of the works resist simple classification, while others are by-products of more targeted investigations. Still more are results of very particular relationships, narratives, and collaborations.
31.3 Polygon Glassware is a series of 31 glass pieces that are made to be configured into any number of compositions. The collection is the result of looking into the five-fold tiling problem and ancient formulas from traditional Czech glassmaking. Their alternative to five-fold symmetry are pieces made in three particular shapes that can be arranged to get the same result. As for the colors, they're the result of old Czech formulas, some dating back to the 1600s. Each set of 31 pieces is completely unique and their arrangement and use is up to its owner.
The 84.2 Copper Mesh Glass Vases are made when a bubble of colored glass is suspended inside of a copper mesh basket and then dunked into hot clear glass. Air is then blown to help push the colored glass through the mesh leaving it suspended within the outer layer of glass.
The 19.2 Overspill Brass Vessel explores sand-casting brass and instead of getting rid of the overspill, it becomes a part of the piece creating a juxtaposition of textures.
The 64 Beeswax Candles form when solid and liquid forms of wax and water interact to form the organic shape. The candle is cast within ice to protect it until it reaches its location where it can then be melted. The form is too delicate to move so once the ice is melted, the candle should be in its final destination to be burned.
71.2 Electromagnetic Accretion Jewellery forms when copper wire parts are repeatedly dipped into an emulsified nickel solution where it comes in contact with an electric current. Over the many times the process is repeated, the pieces start to grow and are turned into jewelry – rings, bangles, necklaces, brooches, and earrings.
Five of the works from the inaugural 2018 collection were displayed during NYCxDESIGN at De Vera.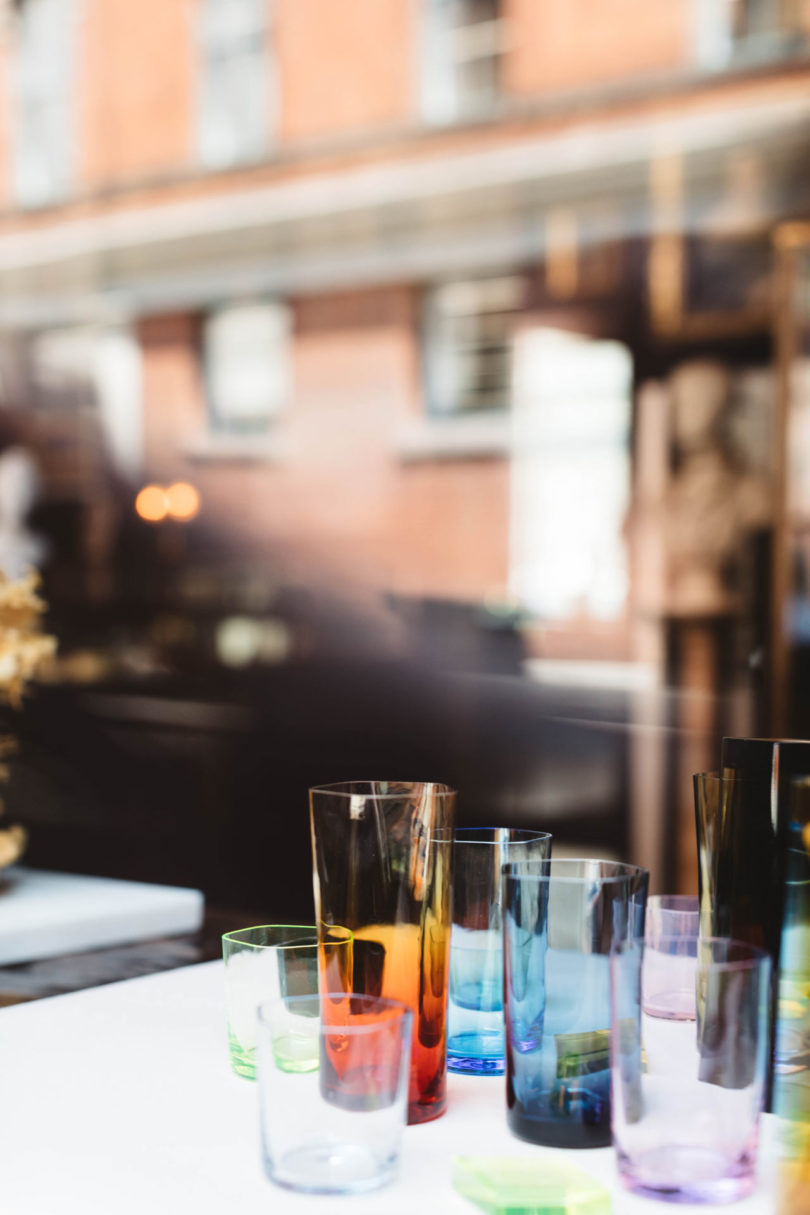 Source: design-milk