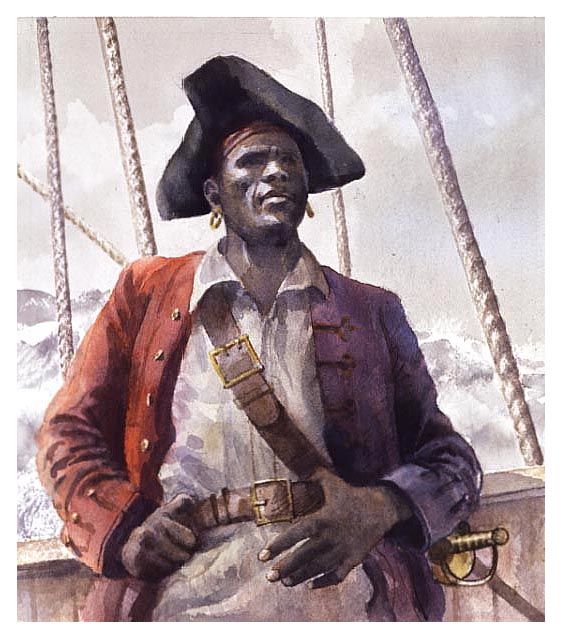 An 18th century pirate named Black Caesar is a legend around south Florida. There's a display at Biscayne National Park telling his story. No one knew his exact origins, whether he came from Africa or escaped from a plantation in the Caribbean or the southern US. Black Caesar would hide his ship among the islands in Biscayne Bay and wait for another ship to pass by before terrorizing and looting it. It was said this his buried treasure is still hidden somewhere in the bay. There was even an artifact in an iron ring affixed to a rock, where Black Caesar would tie his ship.
But is there any truth the the story at all? Pirates made no effort to document their crimes, but a good story about buried treasure can be a selling point for a parcel of land in Florida. A good yarn will bring tourists into a bar, a marina, or a national park. Maritime archaeologist Joshua Marano followed the legend of Black Caesar to get to the bottom of the stories, and ended up with a story about a story. Read what he found at Atlas Obscura.
The more recent history behind the founding of Biscayne National Park is a much better story. Sir Lancelot Jones almost single-handedly made sure that Biscayne Bay would be remain a natural green spot in the metropolis that Miami-Dade County came to be.
(Image credit: U.S. National Park Service)
Source: neatorama