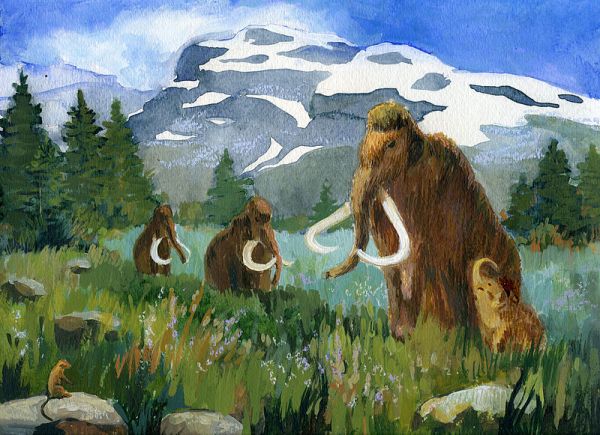 One of the ideas that come up again and again in apocalyptic fiction is that a small group of surviving people might be able to save humankind by repopulating the earth. A study of mammoth DNA shows how this concept could easily be a nightmare. Mammoths died out in most of the world between 10 and 15 thousand years ago, due to hunting, environmental changes, or both. However, mammoths survived for a few thousand more years isolated on Wrangel Island and St. Paul island, both having favorable environments and no humans. Each had a relatively small number of mammoths that became quite inbred over time, and they eventually went extinct. A genome study of a Wrangel Island mammoth, compared with continental mammoths and with elephants, may tell us why.     
The scientists identified several "deleterious mutations that are predicted to cause diverse behavioral and developmental defects," wrote the authors in the study. These included disruptions to genes associated with neurological developmental defects (including a dangerous condition known as hydrolethalus syndrome), diabetes, reduced male fertility, and strangely, an inability to "detect floral scents," according to the paper. In other words, this Wrangell mammoth had lost the ability to smell the flowers.
You have to feel sorry for that one specimen. Read more about the study at Gizmodo. 
(Image credit: Kira Sokolovskaia)
Source: neatorama