For some strange reason, "genius sober artist" is a nonexistent cultural paradigm, whereas "wasted bad-boy creative" is not only an established trope, but one endlessly emulated by hopeful artists and faux-artists around the world. Chicago-based photographer Nick Lipton was formerly an iteration of the latter: a wildly partying yet talented photographer. More recently, he has morphed into a fusion of both tropes; something of a rowdy, gifted, sober artist. His latest endeavor, a photo book titled White Knuckle, chronicles his first year of sobriety and the surprisingly vivid adventures that followed, captured through the lens of his point and shoot.
At a release party at Cantina Royal in Williamsburg, Lipton's eye-popping images could be found in editioned copies of White Knuckle, as well as adorning the walls of the space. A central mass of large, unframed, black and white prints showed a menagerie of chaotic events, shot primarily in America and, on occasion, in Tokyo and Lisbon. Twerking young women giving the finger to the camera were positioned next to photos of pit bulls anxiously hoping to jump a fence, cornered by a shot of a passed out, middle-aged man surrounded by youthful onlookers.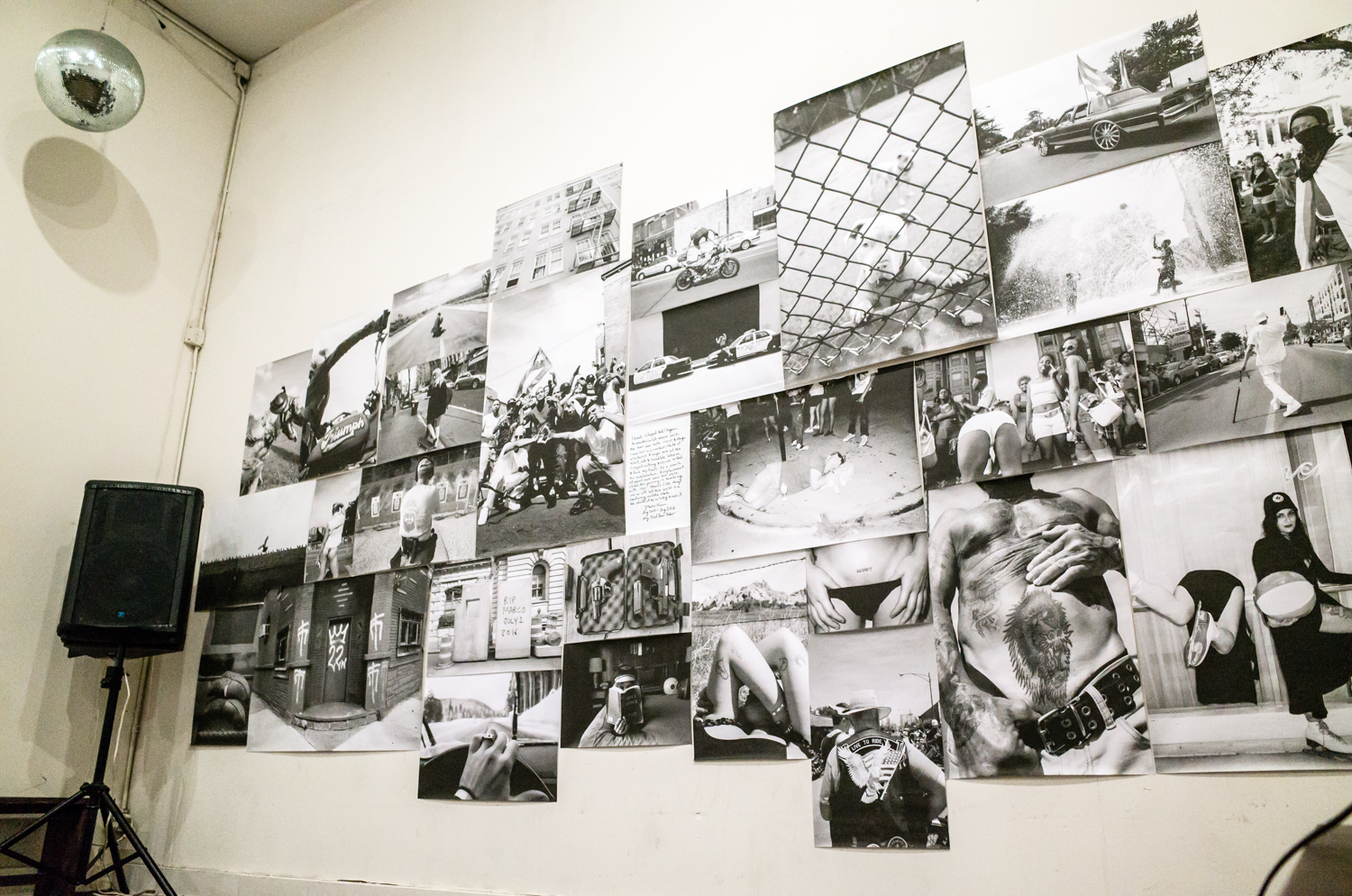 The large, black and white prints give way to smaller, framed color images hung on the rest of the space's walls. Although these works are arranged in a more orderly and linear fashion, the strong sense of excitement and pressing action continues with these images, with stripper-esque figures collecting scattered one-dollar bills on the ground and a majestic dog cruising in a convertible on a busy city street.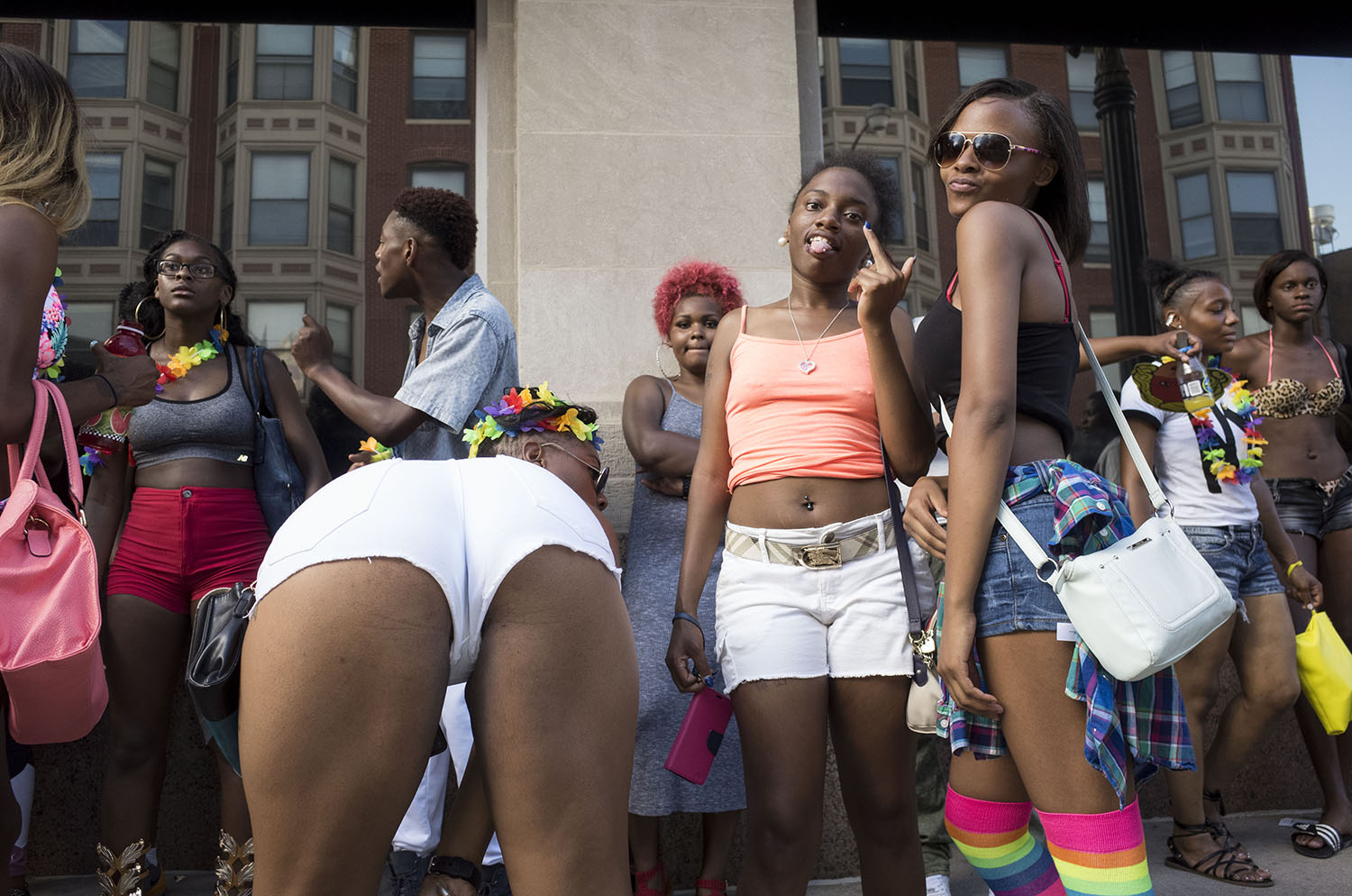 Despite differences in mode of display, all the images on view are part of the singular body of work that comprises White Knuckle, a collection of images shot between August 2015 and August 2016, Lipton's first year sober. Already a photographer before a teetotaler, Lipton believes sobriety mainly gave his practice more direction. "Sobriety didn't necessarily change my style, it just gave me focus," he tells Creators. "I had this ever-growing list of personal photographic projects, but being hungover or fucked up all the time really doesn't motivate you to get shit done. Sobriety really just gave me time and killed all of my excuses."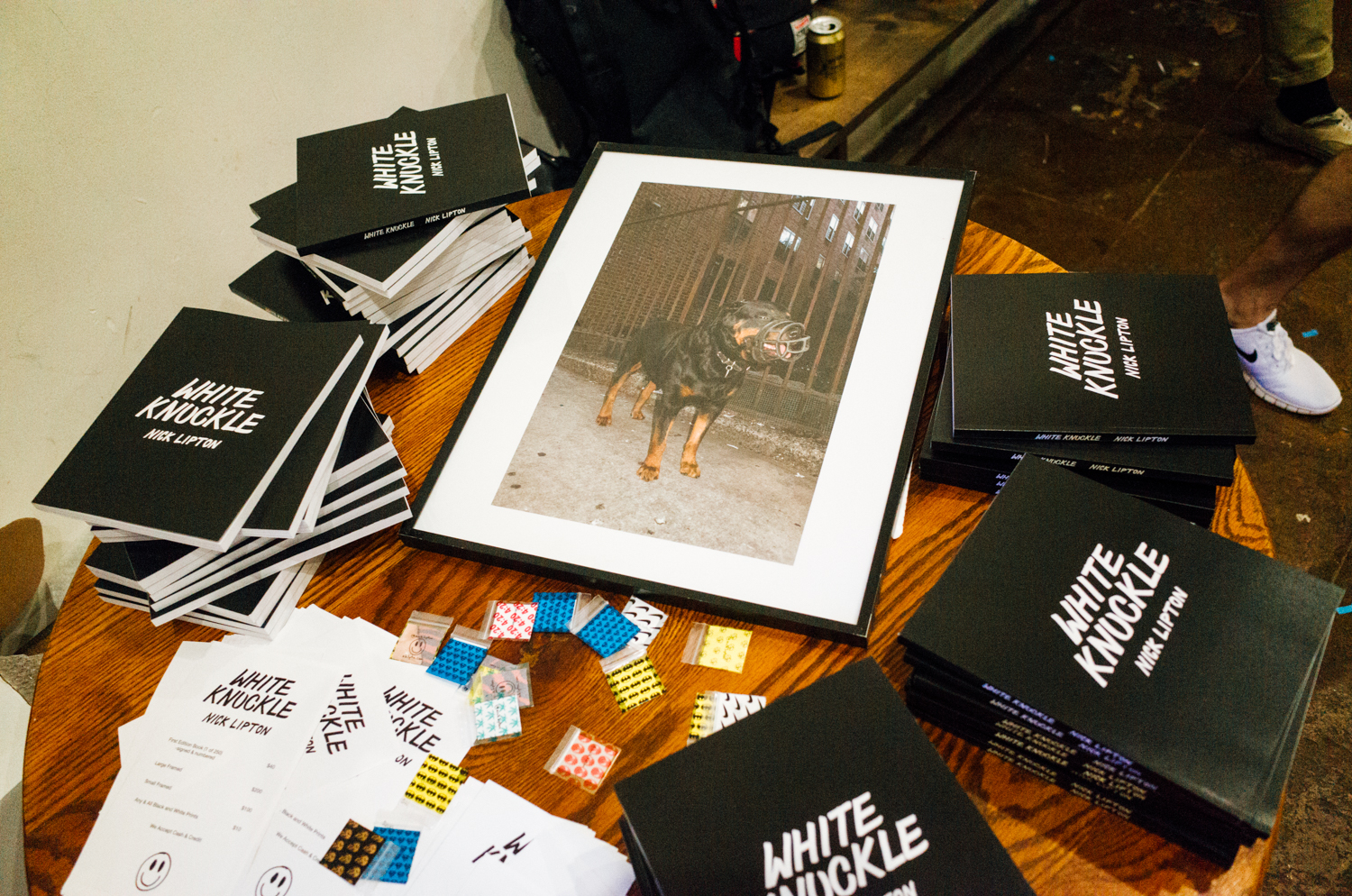 "What did change, though, was what I thought I needed. I used to shoot on a Canon 5D Mark III. I thought I needed it to make great photos, but one thing I learned on this obnoxiously cliché journey is that my creativity isn't limited by tools, and so I went back to basics. I sold my gear, and picked up a small point and shoot that I could always have on me, a camera that I could get up close with and that if it was stolen or smashed, I wouldn't cry and curse life."
Lipton's images certainly reflect his fearless approach to photography. His zoom-less point and shoot Ricoh GR requires him to be up in the face of his subjects, a difference in style to many photographers who seek to capture images from safe distances and with minimal engagement with their subjects. Traces of Lipton's own charming, sociable personality show in subjects that are boisterously happy to be photographed up close. There is no voyeurism at play here; human relationships are clearly formed.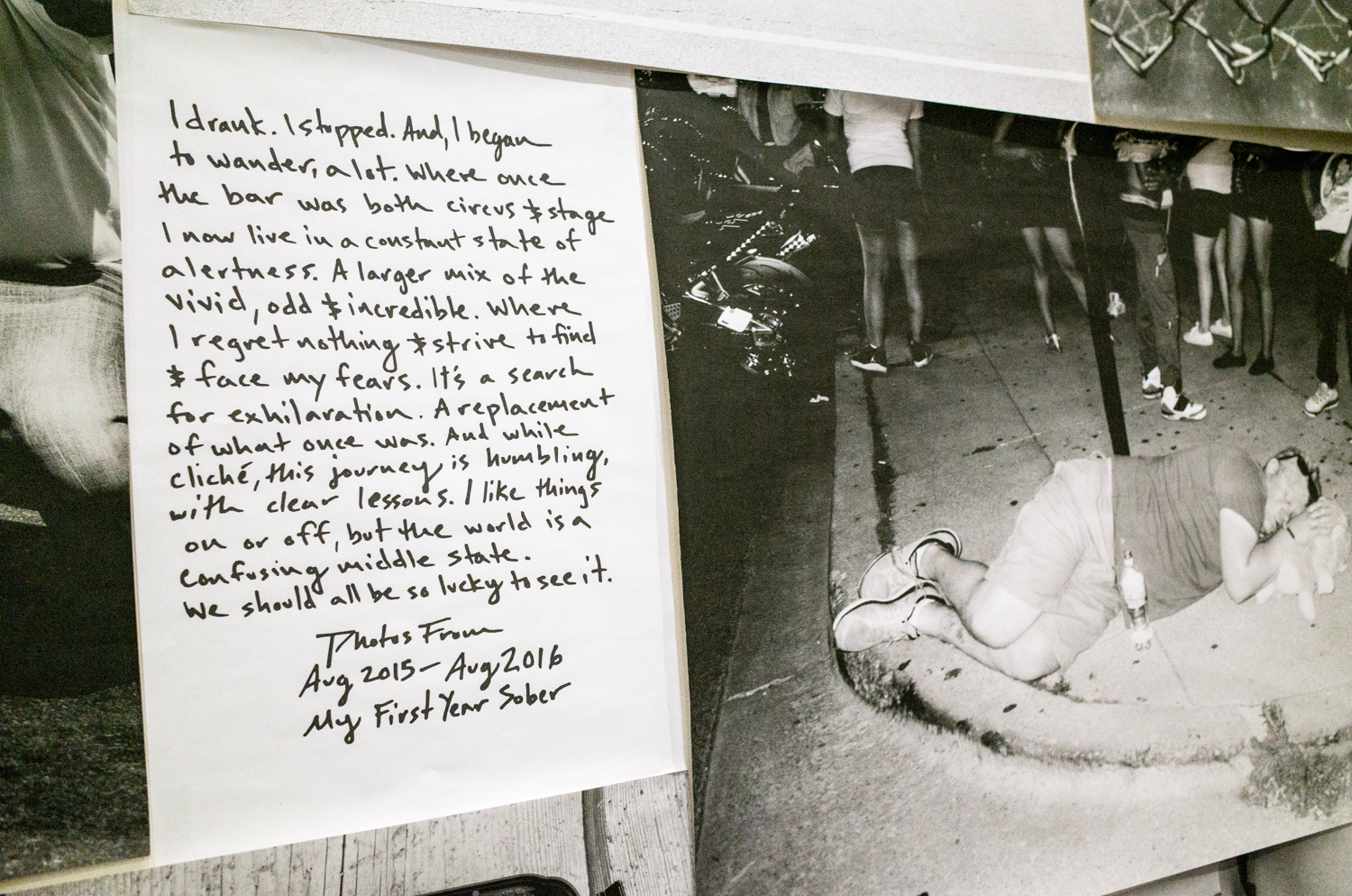 It feels mildly ironic that these photos reflect the artist's new engagement with sobriety, as nearly all of his shots are filled to the brim with exhilarating action, rather than the clichéd introspection one might expect from sober life. "I'm a very high energy person, and sobriety really showed me that it wasn't the liquid courage getting me into trouble, but something deeper and probably horribly wrong with my personality," he jokingly reveals. "I'm just attracted to the wild and absurd. I like the edge and those that walk along it; I just find a certain freedom in it."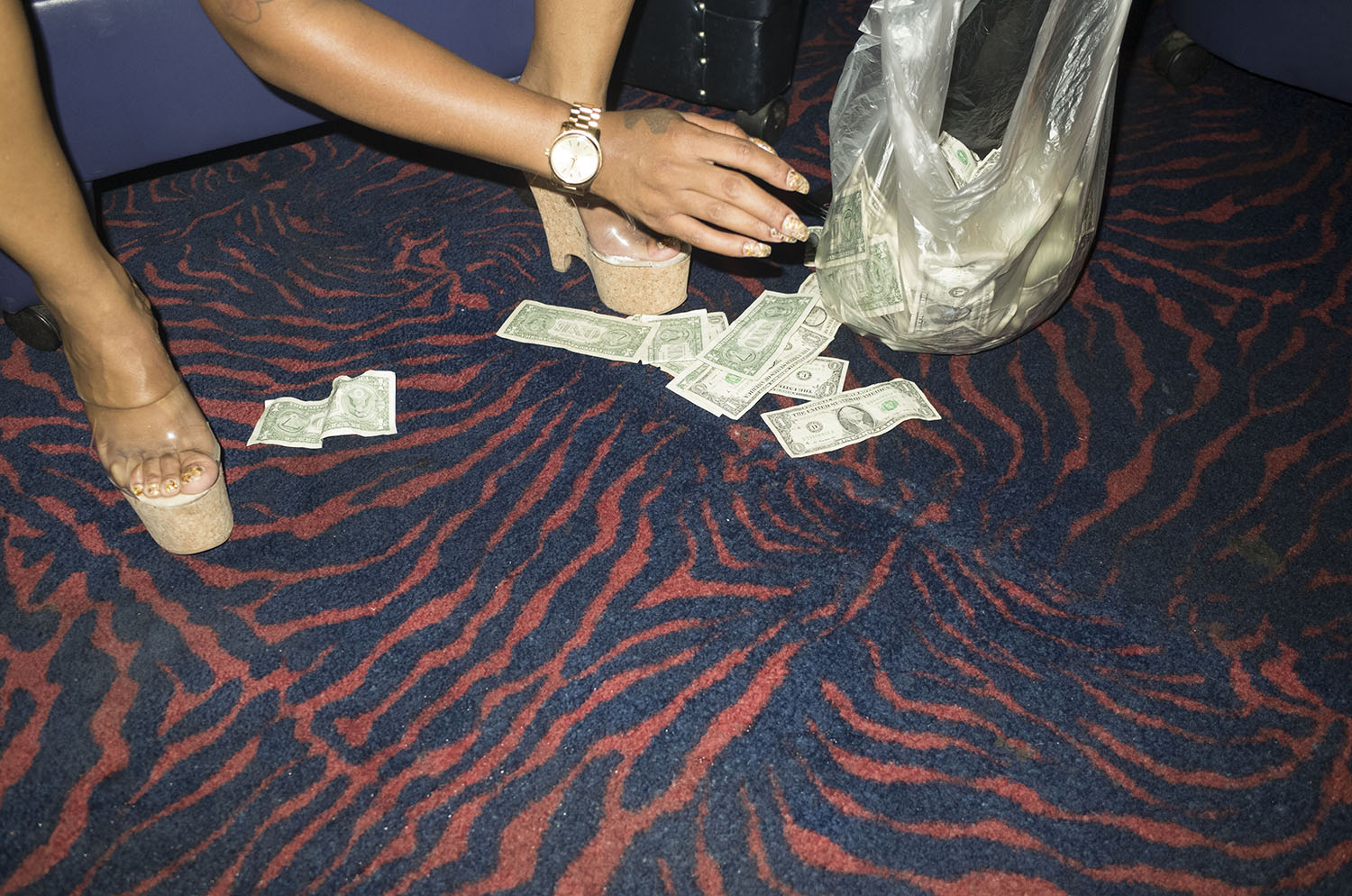 "I refuse to let sobriety paint me as an uninteresting individual," Lipton adds. "So, for good or for bad, photography (and writing) are now outlets for me to push myself into situations that are exhilarating. I want people to experience things, to see things, to be pushed and moved to do more and get more out of life."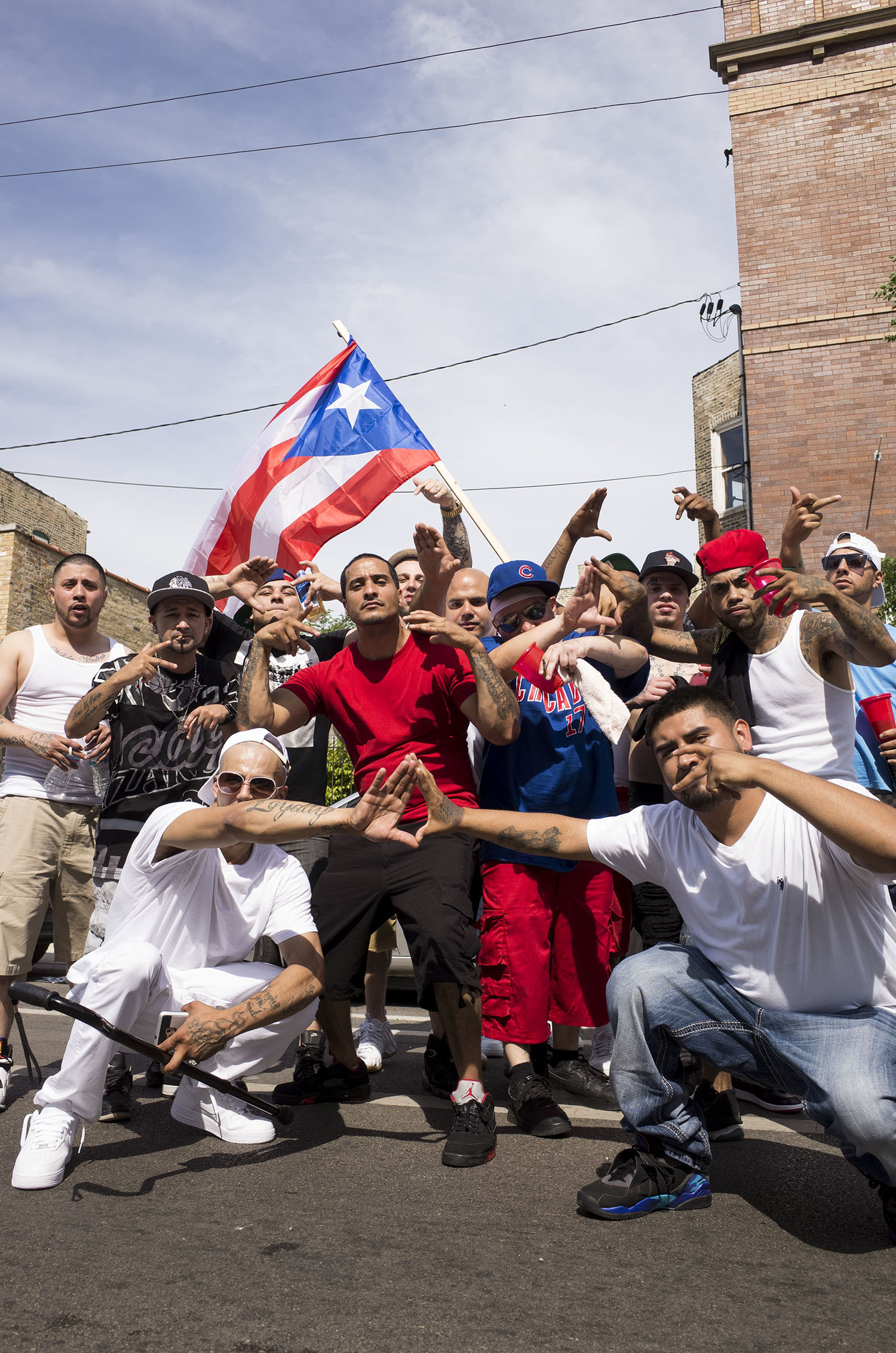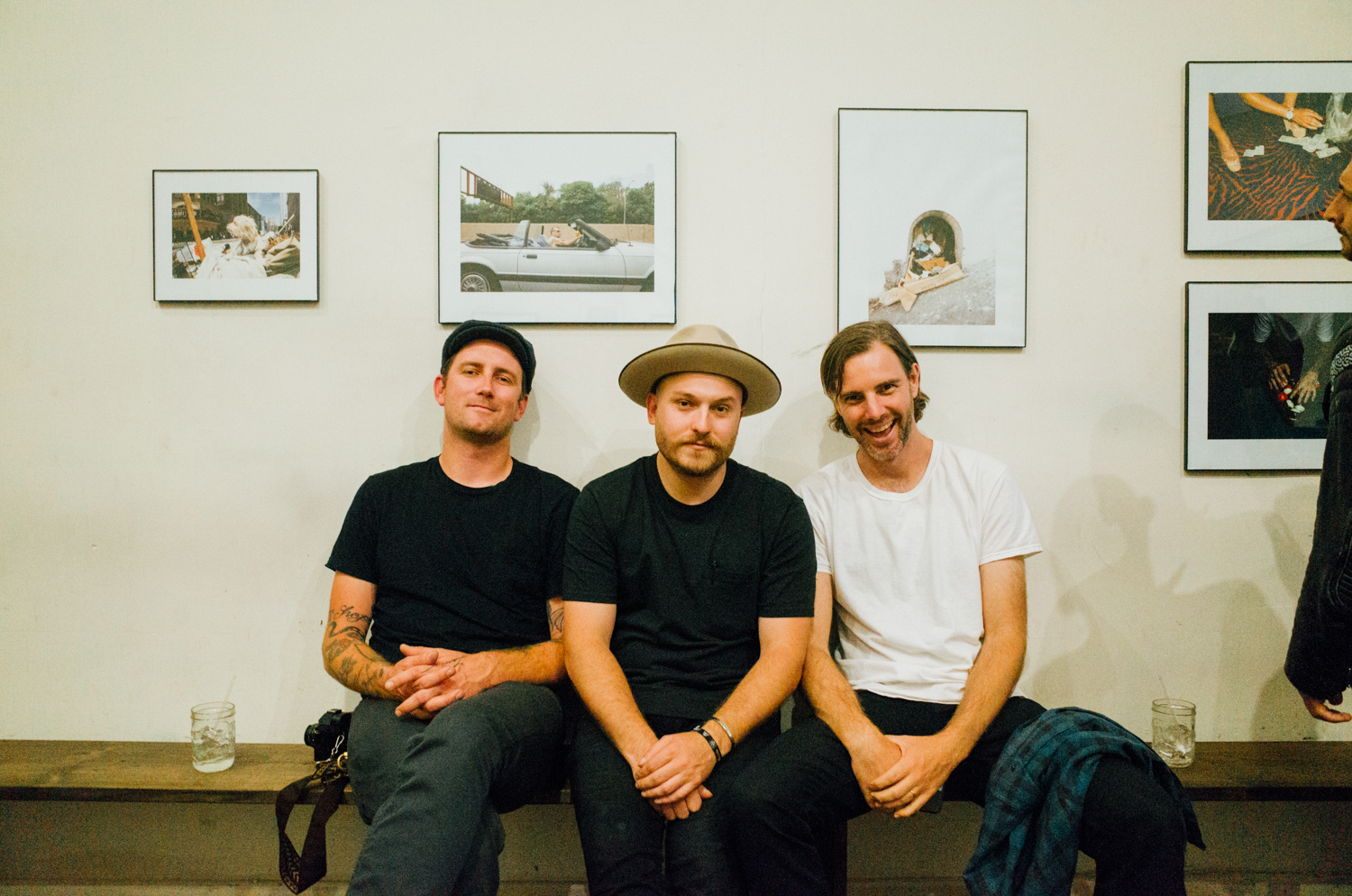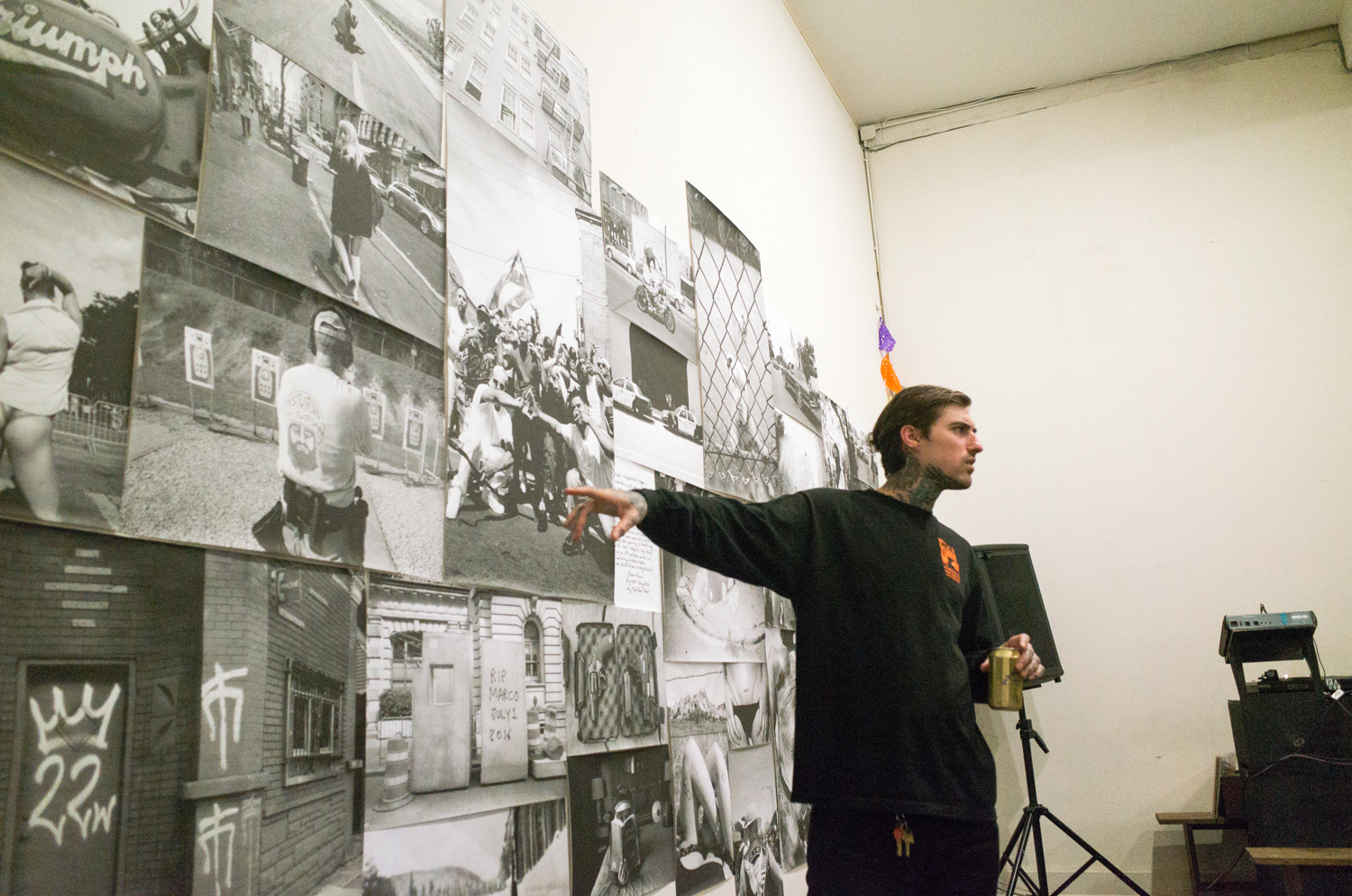 Check out more of Nick Lipton's photos on his website. Copies of the White Knuckle photo book can be purchased here.
Related:
Sun-Kissed Film Photos Show Youth Blooming in Beirut

Cats and Plants Combine in this Transfurmational Collage Photo Book

40 Artists Address the Female Gaze in 'Girl on Girl' Photo Book
Source: vice.com