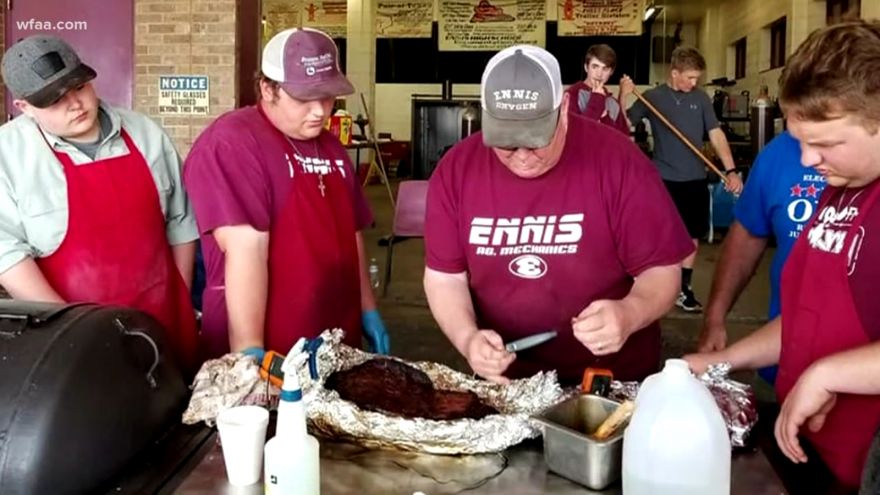 Barbecue is a high art form in Texas, having been practiced and refined by lauded masters for generations. Only the most diligent, gifted, and dedicated of practitioners can become pitmasters. Ennis High School in Ennis, Texas wants its students to accomplish greatness, which is why it is one of several high schools the state to operate a varsity-level barbecue team. WFAA reports:
Horticulture teacher Tommy Copeland helped start his team at EHS after discovering an annual state tournament in Burnet where over 100 schools compete. "When we tell people about it, they're in disbelief at first," Copeland said. "Then they say, 'Wow, I wish that was around when I was in school–I would have been on that team,'" he said with a laugh.
At Ennis High, the barbecue team is like a Texas hybrid of metal shop and home economics. The students fabricate and weld their own cooker together then use it to compete.
Copeland and other vocational teachers assist the students in learning how to be pitmasters. Teachers or instructors aren't allowed to help students during cook-offs, and they're judged on best beef brisket, pork ribs, ½ chicken, best beans, dessert, best pit, most school spirit, and best t-shirt.
-via Glenn Reynolds
Photo: WFAA
Source: neatorama