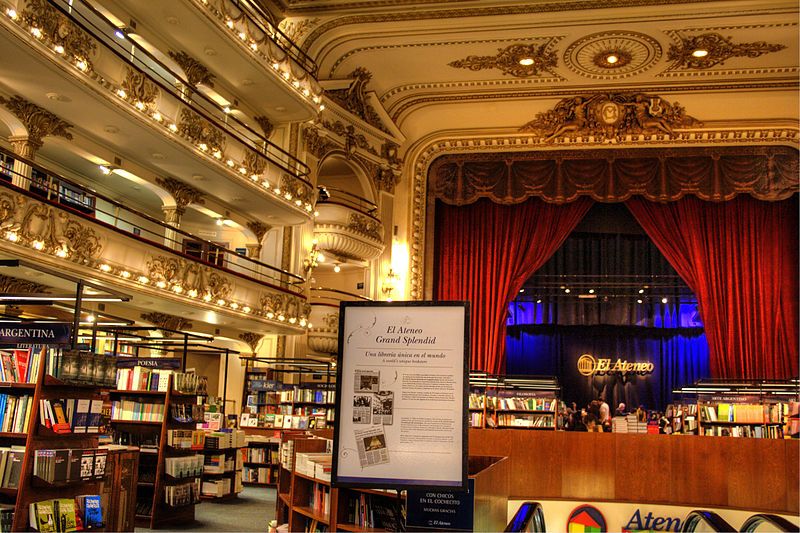 As with reading any good book, you can learn a lot by traveling to different places and listening to people's stories and backgrounds, about the history of a place, and how it all integrates into one fabric. Perhaps, actually, one may learn more about a place by experiencing it.
In this piece, Deanna Altomara shares her experience studying abroad in Buenos Aires and how she waded through the streets and visited various places in the city especially the bookstores which gave Buenos Aires the title World Book Capital 2011 conferred by UNESCO.
By refusing to forget their loved ones and their heart-wrenching stories, Argentines fight for a better and fairer future for all. Today, Argentines are vocal about their political opinions and rights, regularly protesting for a wide variety of causes at the Plaza de Mayo.
Colorful bandanas symbolizing support for various causes (green for legal abortion, purple for women's rights, and so on), are tied onto backpacks and sold at crowded intersections and prolific events like the Feria del Libro.
Provocative art, journalism, and political discourse can be found on every street corner. I am in awe of the bravery Argentines have to fight for what they believe in. I can only hope that I can emulate that bravery, to use storytelling to make the world a better place, little by little.
(Image credit: Herbert Brant/Wikimedia Commons)
Source: neatorama