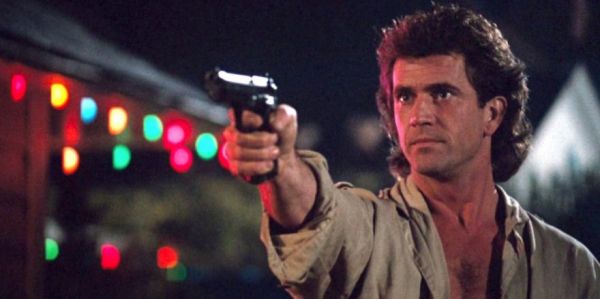 Movie fans have gone around and around for decades about whether to classify the 1988 film Die Hard as a Christmas movie. In the last couple of years, that seems to have settled down, and the general consensus is that yes, Die Hard is a Christmas movie. Just not the same way that It's a Wonderful Life or Home Alone is.
Now Den of Geek lays out the case that the 1987 film Lethal Weapon is also a Christmas movie, even more so than Die Hard. Neither film was released anywhere near Christmas, but they are both set during the holiday. The reason Die Hard was set during a Christmas party was because producer Joel Silver insisted on it, as he had for the previous year's Lethal Weapon. His reasoning was sound: any movie with Christmas decorations and Christmas music would be replayed in December, bringing in years of residuals.
Yet there is more than a temporal setting to Lethal Weapon that makes it a Christmas movie. Amid the car chases, gun battles, and general carnage, there is a subplot that takes Martin Riggs (Mel Gibson) from a suicidal wreck to a happy man with a friends, somewhat like It's a Wonderful Life. Read what makes Lethal Weapon a Christmas movie at Den of Geek.
Source: neatorama