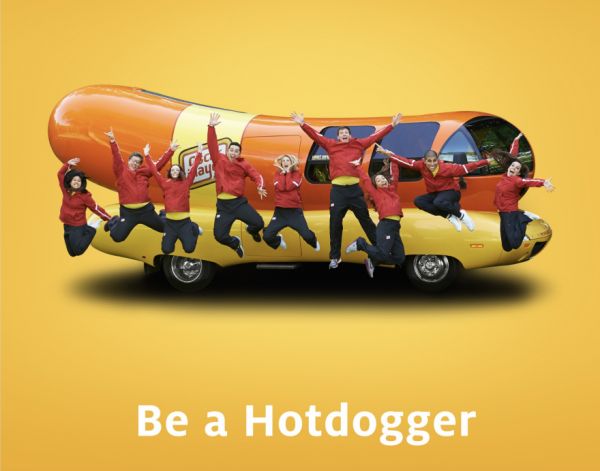 If you've always had a yearning to drive the Oscar Mayer Weinermobile, or if you're looking for a position that will take you places (and put you up in a hotel), then this is the job for you! Oscar Meyer is looking for recent college graduates to sign up for a year as a "hotdogger." Not only will you drive the Weinermobile, but you'll be a brand ambassador, giving talks to the public and logging your adventures on social media. This would be especially attractive to those with a new degree in communications, public relations, or marketing.
WRDW spoke to a couple of hotdoggers about what the job was like, and found out that the first thing a hotdogger does is learn how many hot dog puns can possibly be jammed into one interview.

The job description is online until January 31st, if you think you can cut the mustard. -Thanks, WTM!
Source: neatorama