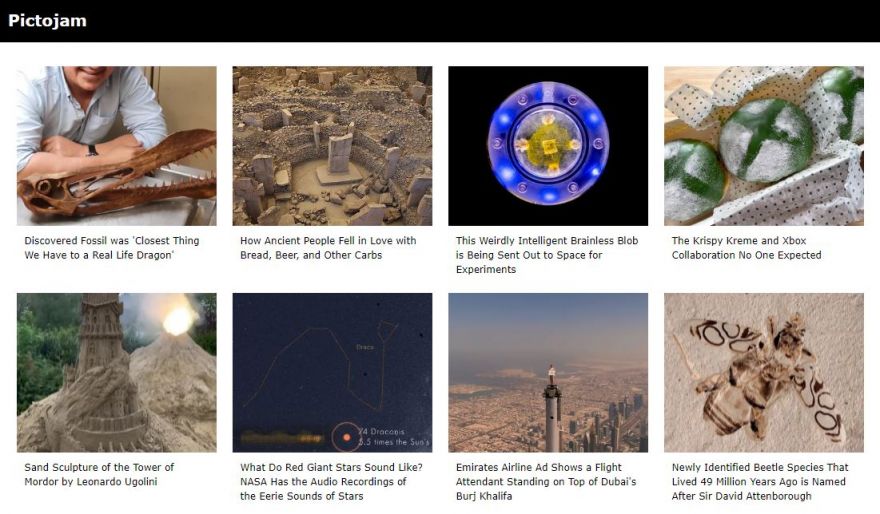 I'm excited to announce our new sites: Pictojam and the re-born Homes & Hues.
Picto is focused on science, engineering, and tech stories (with a lot of fun stuff sprinkled in). H&H is geared towards home design and decor as well as the stuff you'd need for your house like home electronics and kitchen gadgets. These two are the first in a series of new niche content sites we'll be launching.
The Picto sites are built on a new platform, so things work a bit differently there (helloooo infinite scroll!) I hope you like the short video clip thumbnails on the grid – that's one of my favorite things about the new sites.
We'll continue to build the platform's capabilities as we fill the sites with new stories for you to read. In the meantime, I'd appreciate it if you'd tell your friends about Pictojam and Homes & Hues 🙂
Source: neatorama