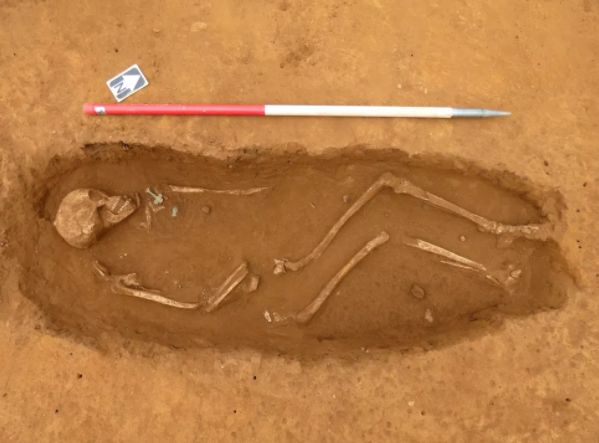 Researchers will have a field day with this discovery. A huge burial site in Northamptonshire, United Kingdom, was discovered, and along with it came over 3,000 pieces of jewelry, weapons, and more. The huge number of objects date back to around 1,500 years ago, and was scattered across 154 graves in the site, as IGN detailed:
"The Overstone Leys site contains by far the biggest Anglo-Saxon cemetery ever found in Northamptonshire," Project Manager at Museum of London Archaeology, Simon Markus, said in a MOLA release about the discovery. "It is rare to find both an Anglo-Saxon settlement and a cemetery in a single excavation. The excavations will help us understand the way people lived in both the Anglo-Saxon period, around 1,500 years ago as well as the Bronze Age, nearly 4,000 years ago."
Markus said the human remains, objects, and buildings found at the site will help them learn more about the Anglo-Saxon and Bronze Age diets, health, origins, and day-to-day life of the people that lived during that period of history.
Fifteen rings, 150 brooches, 2,000 beads, 75 wrist clasps, 15 chatelaines, 40 knives, 25 spears, 15 shield bosses, and an assortment of other things like cosmetic kits and bone combs were unearthed at the site, according to the MOLA. The archaeologists also uncovered Anglo-Saxon textiles preserved after becoming mineralized by being buried next to a metal brooch.
Image via LiveScience
Source: neatorama