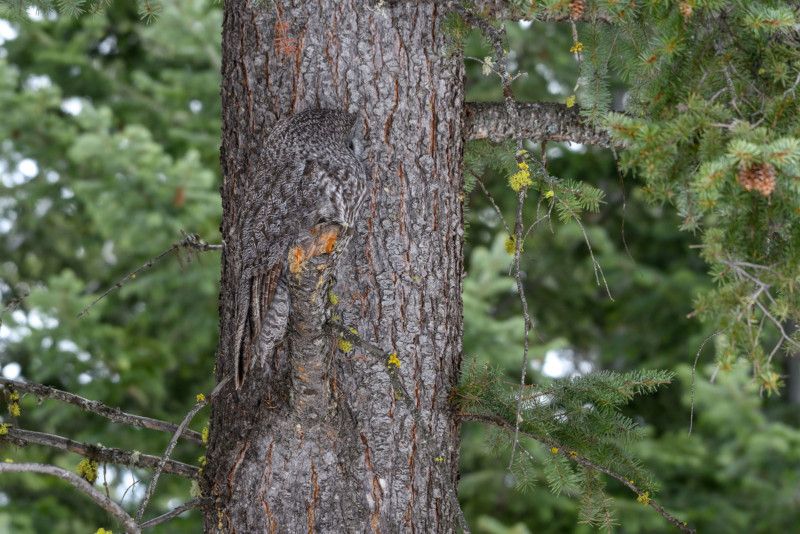 Look closely, there's an owl perched in front of that tree. Amateur photographer James S. Batuigas was looking for a great grey owl when he spotted one that blended with the bark of a tree. The 45-year-old Canada resident drove for five hours before he spotted one:
The color and pattern of the owl's plumage matched the tree it was sitting on so well that the photographer says he would have completely missed seeing the owl there if it hadn't turned its head to look at him.
The great grey owl (Strix nebulosa) is the world's largest owl species in terms of length, which can reach 33 inches (84cm). Found across the Northern Hemisphere, the owl can be recognized by the white collar (often called its "bow tie") found under its face.
Image credit: James S. Batuigas
Source: neatorama