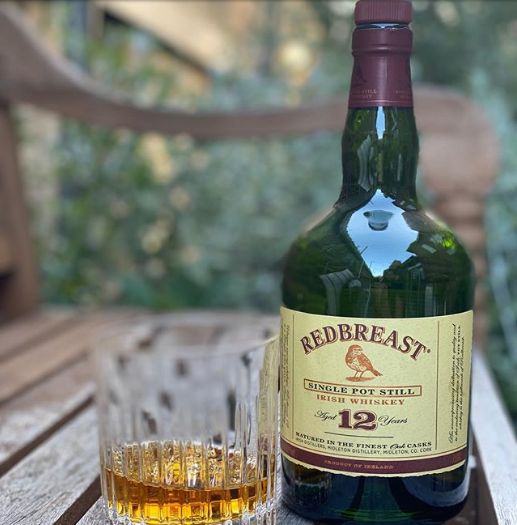 Looking for more choices for your beverage? If you're a minor, stick with non-alcoholic beverages, please. But for those who are of legal age and love a good drink to pair with their choice of snack, Uproxx consulted their favorite bartenders on the best whiskeys to pair with any snack:
Peter Ruppert, beverage director at Short Stories in New York City
As far as just having something to accompany snack food, Red Breast Irish Whiskey is a complex but still down to earth whiskey that just sort of fits itself into any occasion.
Piero Procida, bartender at The London West Hollywood in Los Angeles
I'll try not to do anything too over-complicated here. In other words, if you are being simple then stay simple — go with something like a blended Scotch, not only because it's typically cheaper but also because there's such a wide array of flavors in these whiskies. My personal favorite is Johnnie Walker Black. It's not too expensive and it's still a good quality scotch to enjoy with something like snacks. Blended scotches are slowly making a comeback and this one is incredibly versatile.
image screenshot via Uproxx
Source: neatorama