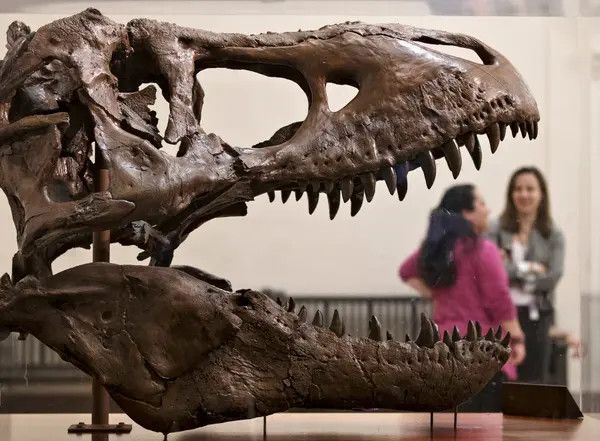 Because of the pandemic, the 80th Society of Vertebrate Paleontology's annual conference was held online. The conference software they were using was just slightly too strict when it comes to banned words, as experts' messages were being censored by the software. Take for example what happened to Tyrannosaurus rex expert Thomas R. Holtz Jr. He was typing "Hell Creek Formation," the rock unit in Montana where the remains of North America's last giant dinosaurs have been found, but was surprised to see four asterisks replace the 'hell' in 'Hell Creek Formation.' The New York Times has more details:
Puzzled, he described the issue on Twitter. Colleagues chimed in with other words that had been rejected by the software system set up to filter out profanities: knob, pubis, penetrate and stream, among others.
"Most funny to us was the censorship of 'bone,' which, after all, are the main thing we work with," Mr. Holtz said.
Jessica Theodor, president of the society, said participants kept finding other words that triggered the asterisks and alerted the society's leaders, who then relayed the information to Convey Services. The company quickly removed the words as it learned about them.
Paleontologists began having fun with the system.
They typed in random words to see which ones would result in asterisks. One created a meme that compared their efforts with those of the velociraptors in the film "Jurassic Park" that threw themselves against an electric fence to find weak spots.
"A couple of us chuckled and started calling Hell Creek 'Heck Creek,'" said Stephanie K. Drumheller, a lecturer and paleontologist at the University of Tennessee.
Image via The New York Times
Source: neatorama