Pallets are made to hold stuff aloft during shipping, and they're made of solid wood so they're also technically made to be burned in a bonfire too, preferably at the beach with a cooler full of cold ones close at hand.
But craftsman Kone Mei was thinking outside the crate when he figured out a fun way to turn the trusty pallet into a really cool, functional and easy to mount wall decoration.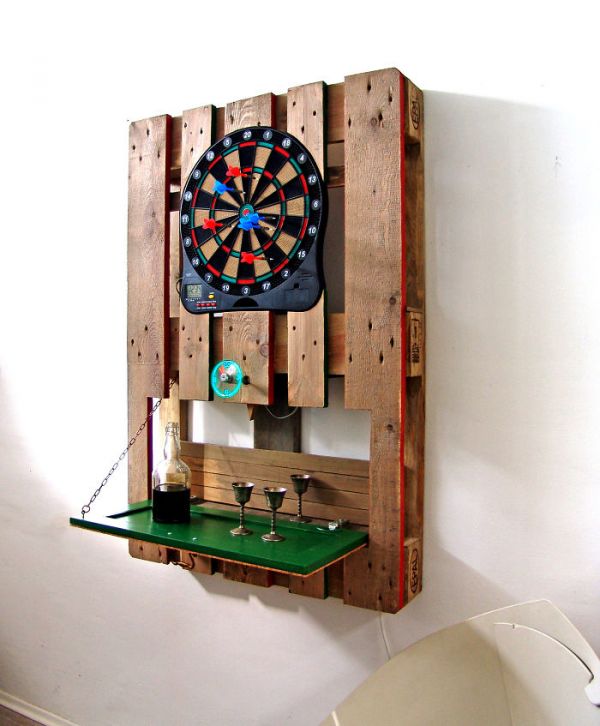 But Kone wasn't content to simply slap some paint on a pallet and hang it on the wall- he wanted each piece to look cool and be truly functional too, so he added lots of little hidden features to each one.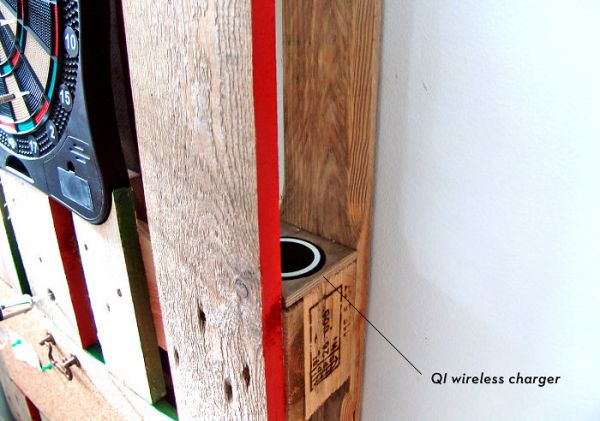 His Nintendo themed pallet has slots to hold an NES console, two controllers and a Gameboy, while his dartboard/mini bar combo features hidden speakers, wireless charging ports and a USB clock vent.
And this old timey pallet has a ton of ultra modern features, including a bluetooth stereo system with subwoofer and a plasma lamp controlled by a water valve switch.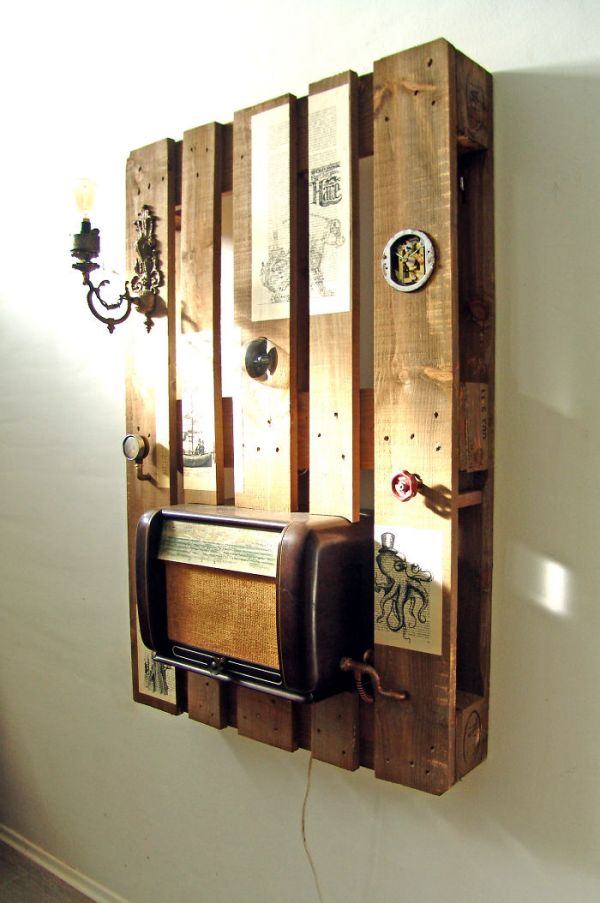 See more from I Transformed Pallets Into A Functional Wall Decoration here
Source: neatorama