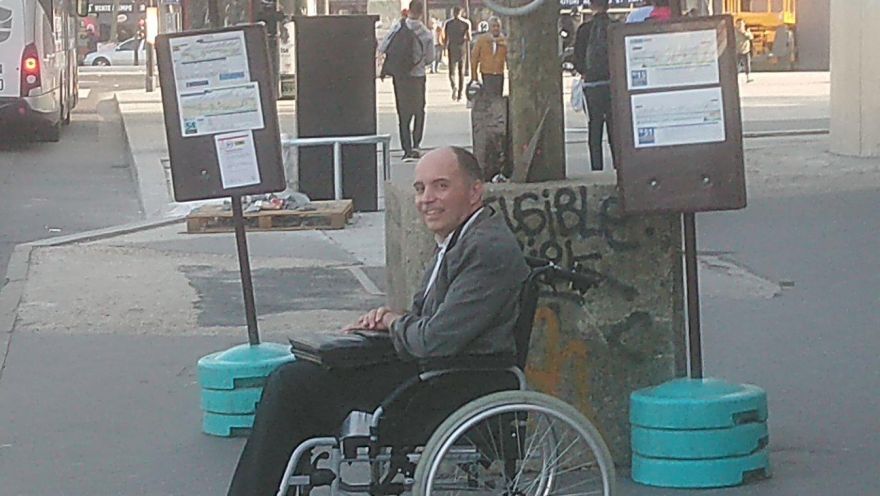 "Terminus!" announced the unnamed Parisian driver, irked at his passengers who refused to move up to make room for a man on a wheelchair. "Everybody down!" the driver ordered the passengers. The wheelchair user was François Le Berre, a man with multiple sclerosis.
"No-one wanted to move despite the access ramp," Le Berre told Huffington Post.
The story was posted via Facebook on Oct. 19 of last year. After a few days, the story was re-shared on Twitter and it went viral.
"Everyone did it, but some people did grumble a bit," Le Berre said.
According to Le Berre, the driver then told the passengers, "Everyone might need a wheelchair one day."
After all the passengers alighted from the bus, the driver came to Le Berre and said, "You can go up and the others, you wait for the next one!"
And so, Le Berre and his companion had all the bus to themselves as the driver drove off.
But what of the bus driver? Was he fired? Thankfully, he wasn't. RATP, the operator of Paris's public transit system stated that "an agent does not get fired when acting on behalf of travelers."
(Image Credit: François Le Berre/ Facebook)
Source: neatorama