Onto empty photographs of abandoned places, artist Mar Hernández draws objects, simple markers of human life. A clock, a bathtub, a piano—the ghostly, half-transparent objects suggest the presence of people by emphasizing their absence. The work restores life to the vacuum of uninhabited places by imagining their past, and in so doing, contemplates what is lost in destruction, and what ghosts of the past can remain. Hernández's exhibit, Rewind, at White Noise Gallery, is the third and final chapter in Trilogy of Silence, a series of exhibits that speak to the presence of humanity by displaying its missing-ness.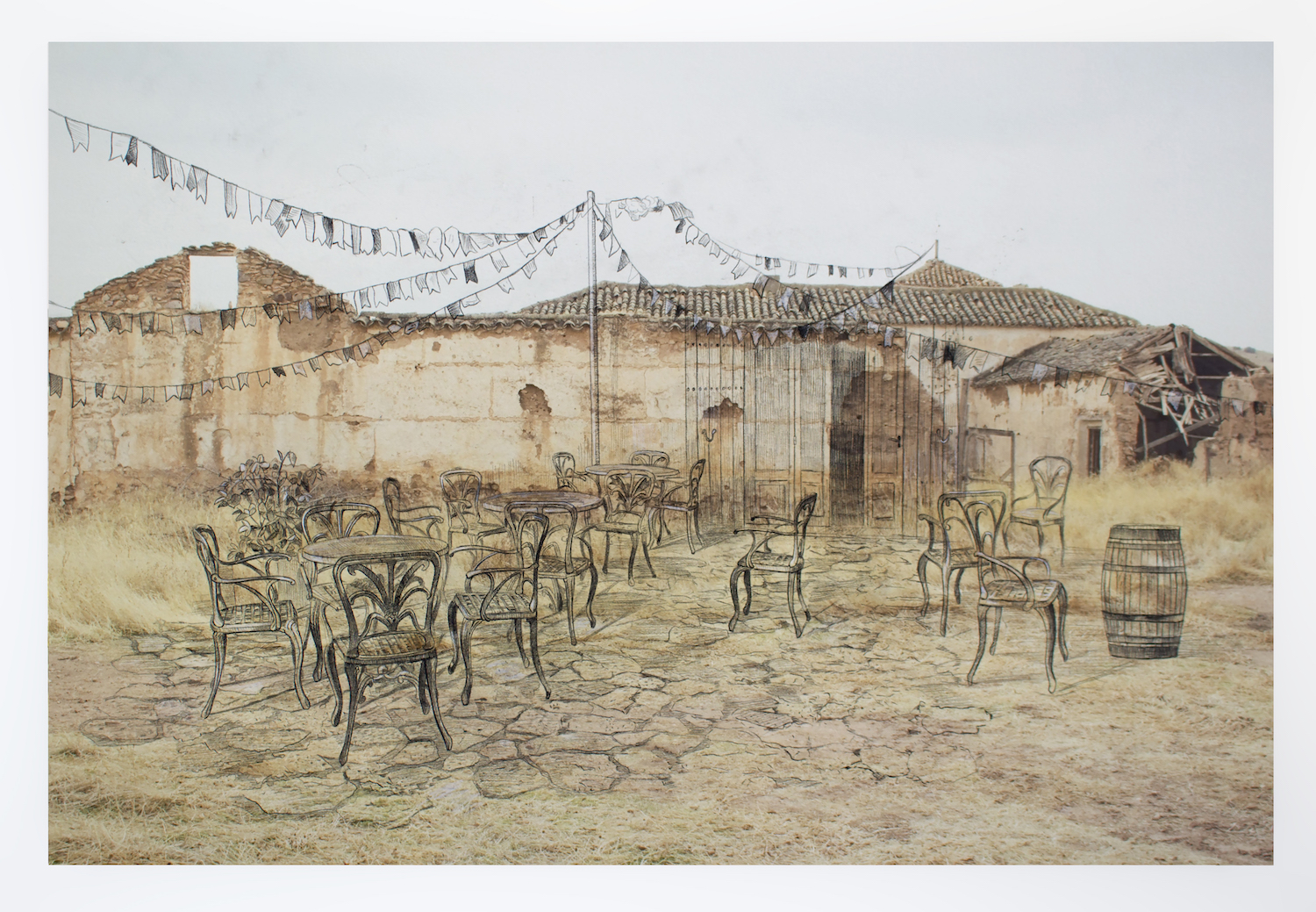 Hernández chose locations to which she has some connection through family history, primarily around Murica, Spain. Sometimes, she stumbles across these abandoned places by accident, but other times she does deep research into the history of the city. "I try to document the changes that the areas are going through," Hernández tells Creators. "I portray how they keep on living even in their apparent stillness." Hernández has an archive that she has been compiling since 2008. From her archive, she selects images and then begins to sketch the next layer on tracing paper until she has finalized the composition.
While the theme of absence in Hernández's photos can feel deathly, it also represents a kind of peace. Hernández's intricate drawings of material things remind viewers of the human tendency to try to own time. These places clearly do not belong to anyone, but from Hernández's sketches, it's clear that someone once believed they did. Onto a half-standing house where the grass grows wild, Hernández superimposes images of a nuclear family home—a leather couch, a coffee table, a chandelier, and a bust of some important figure. The folly of believing that any home is permanent, that any space can be owned, is evident. With these images, Hernández asks if it is humanity that give places their meaning. "I found a sense of peace in them," Hernández says, "because [my] drawings give them hope. I try to build a new life for these ruins."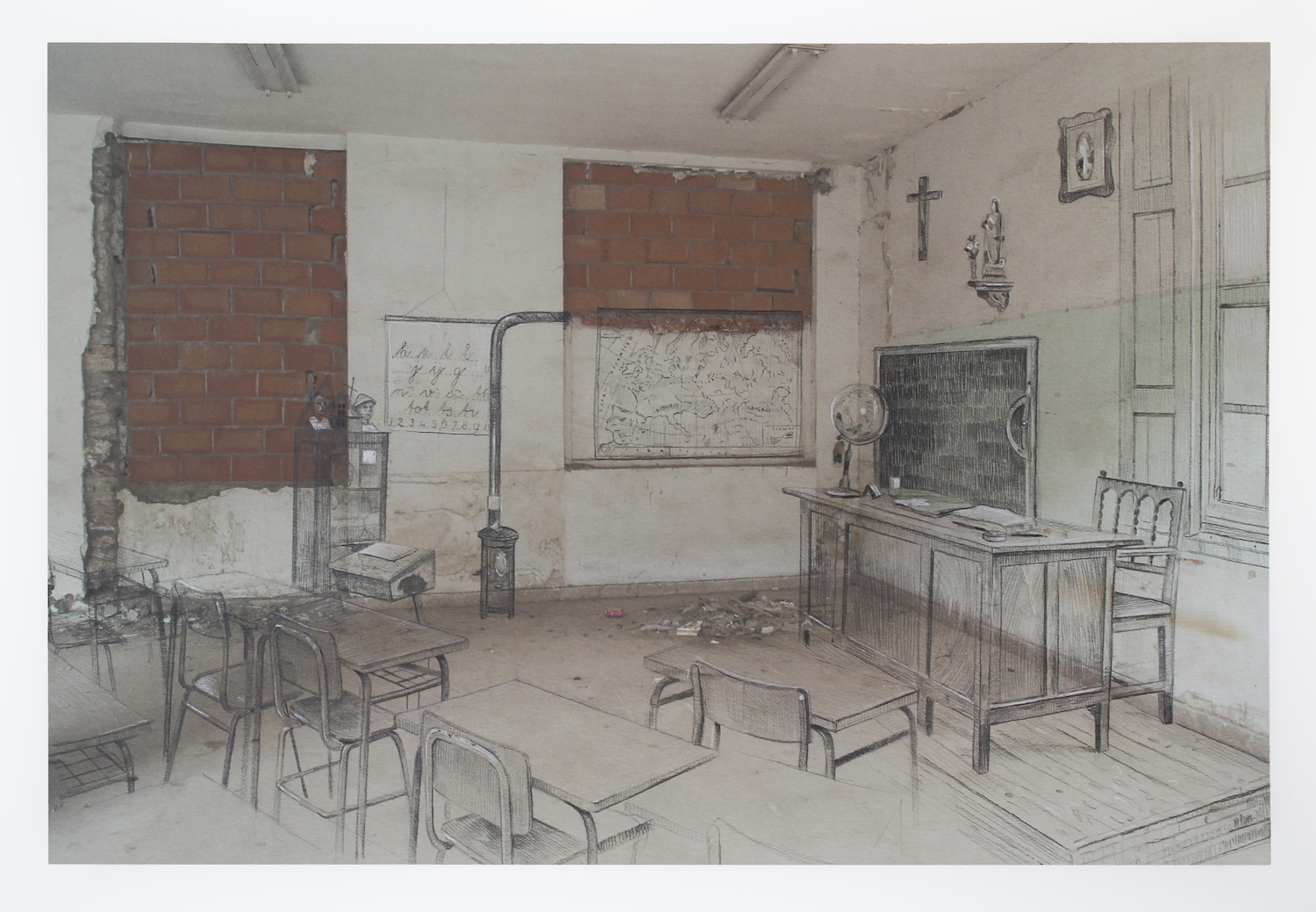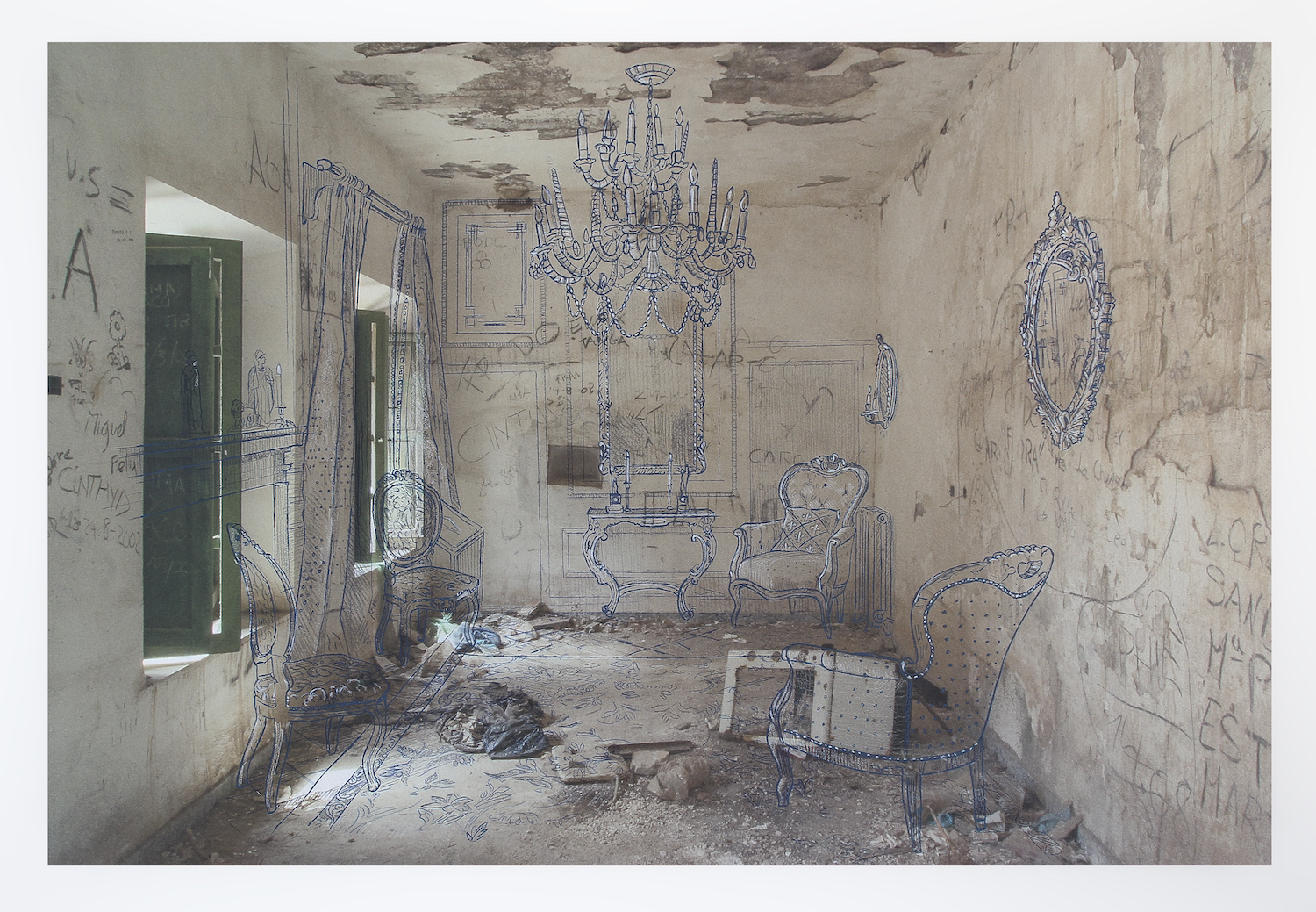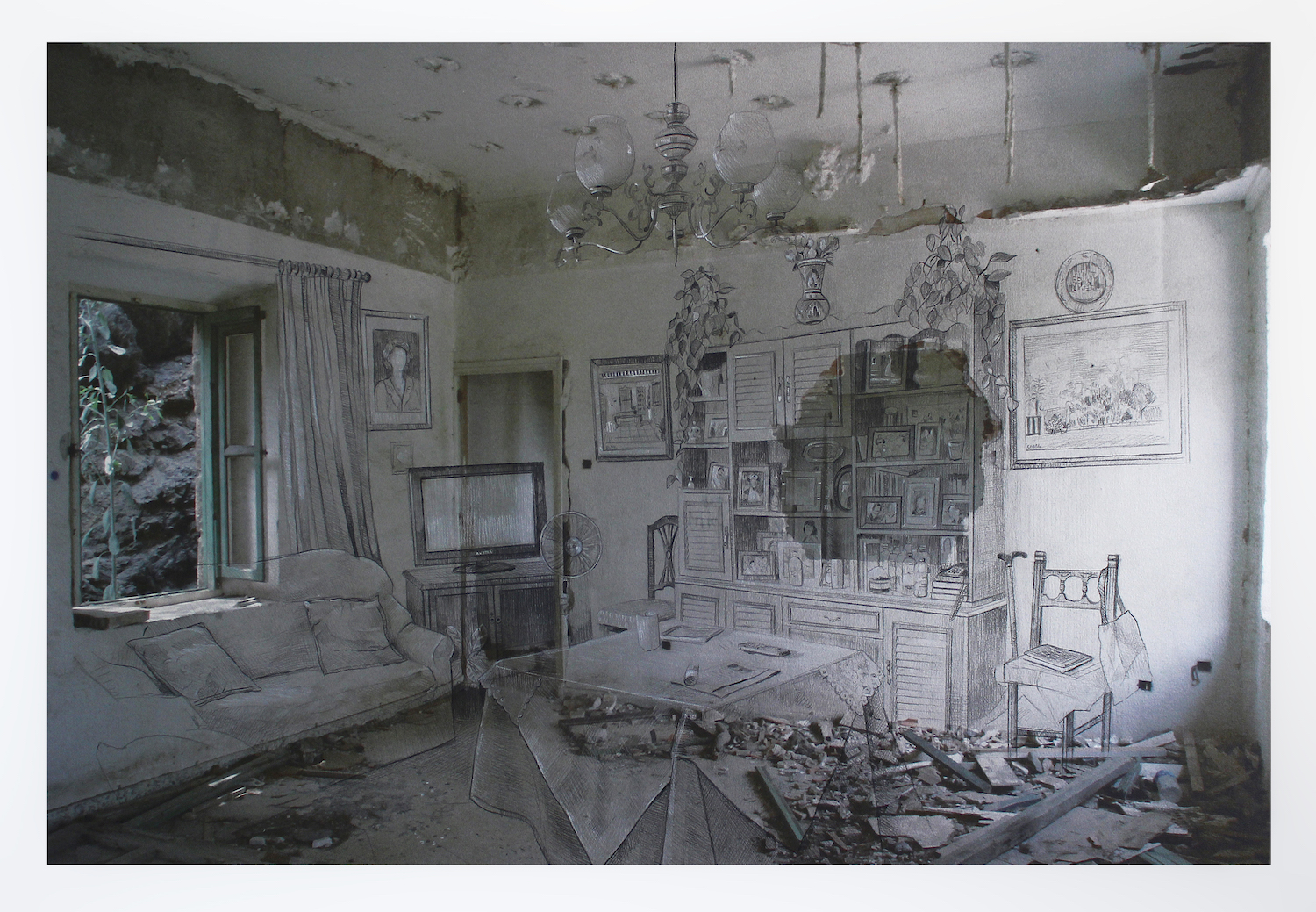 Rewind is up at White Noise Gallery until July 31st.
Related:
A Fearless Street Artist Carves On Walls with Explosives, Drills, and Acid

Incredible 360° Panoramas of Abandoned Buildings

'Ghost' Photo Series Captures Energy in an Abandoned Building at Dawn
Source: vice.com