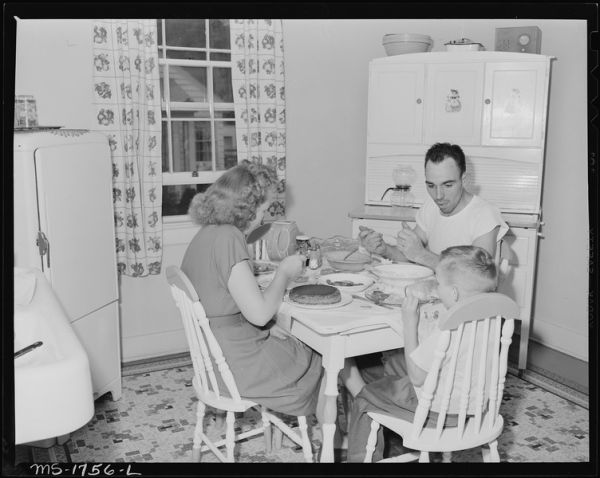 When you were growing up, your family may have had a strange name for a regular meal, most likely with a story behind it. Or maybe a parent whipped up something odd from what was in the house and it became a hit, even though you never encountered that dish anywhere else. HelloCullen mused about this on Twitter and began a landslide of discussion about weird family meals people either ate or encountered elsewhere.
Had a friend growing up whose mother made "fluffer nutter" sandwiches with peanut butter and Miracle Whip and the kid was none the wiser

— John Rodriguez (@spilledleche) May 15, 2019
My dad would make "pizza sandwiches" with one slice of bread, salami, cheese, ketchup, and spices, warmed in the toaster oven. That was good. He also made "Tang toast," which was not. 
Growing up we ate a dish that was baked beans, hot dogs, canned corn, and crumbled saltine crackers called beanee-weenee-corny-worny-cracker-wacker.

It's embarrassing to type that out.

— Pecan (@rumpbuns) May 14, 2019
Some of those stories are downright disgusting.
Reminds me of my cousin. Always went to this friends house after school. They had something called "sweet milk" and he loved it. Then he slept over. Sweet Milk is when you finish your cereal and pour your leftover milk into the Sweet Milk container.

— Jake Drury (@SocksUnterShoes) May 14, 2019
Read more of them at HuffPo, or in the original Twitter thread. 
 
-via Metafilter
Source: neatorama