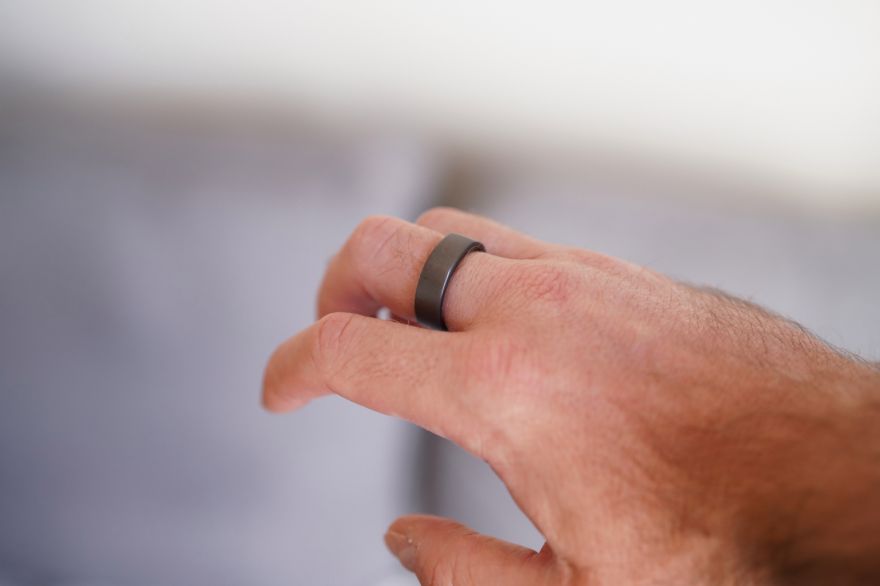 This might look like an ordinary ring, but it's more than just an accessory. The Oura Ring is a health tracker that has sensors on the inside, but the wearer won't even notice it! The small tracker has been getting traction from being used by the NBA and WNBA as a tool for preventing outbreaks of COVID-19, as TechCrunch details:
So what does the Oura Ring actually track? A lot of things, actually. It measures sleep, as mentioned, as well as various other metrics under two broad categories: Readiness and Activity. Sleep, Readiness and Activity all provide one overall summary score out of 100 to give you a topline sense of where you are, but each is actually calculated from a range of sub-metrics that add up to that larger score.
Oura's sleep tracking is much more in-depth than the forthcoming Apple Watch sleep tracking that Apple is releasing with its next watchOS update in the fall. It monitors when you go to sleep, how long you sleep, how much of that qualifies as "deep" and how much is "REM," and gives you a metric or you sleep efficiency, your time in bed, your total sleep time and more. Readiness tracks your ambient body temperature, heart rate variability, respiratory rate and your resting heart rate, while activity automatically measures calorie burn, inactive time, your steps and how close you are to your overall activity goal.
image via TechCrunch
Source: neatorama