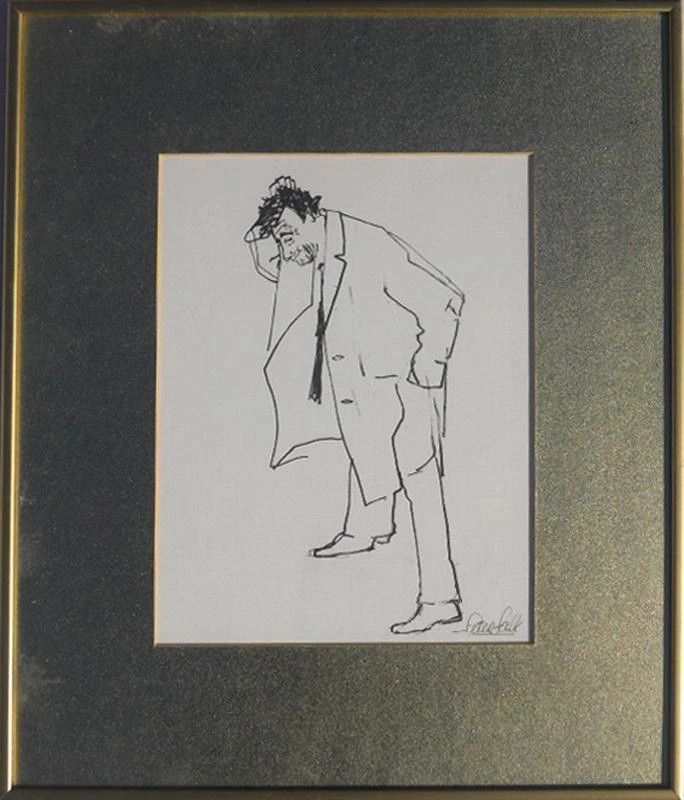 For 32 years, actor Peter Falk played the role of Frank Colombo, a LAPD detective who could intuitively know who had committed murders that he investigated. In 69 television movies, Colombo gradually ensnared each murderer who thought that he was far too clever for the seemingly erratic, dim-witted detective.
Falk played other roles, including the grandfather in The Princess Bride. But he best known as Colombo.
Yet Falk did far more than just act. He was also an artist. A tweet by Diane Doniol-Valcroze alerted me to his self-portraits as Colombo. Pictured above is one sold by the Bonham's action house.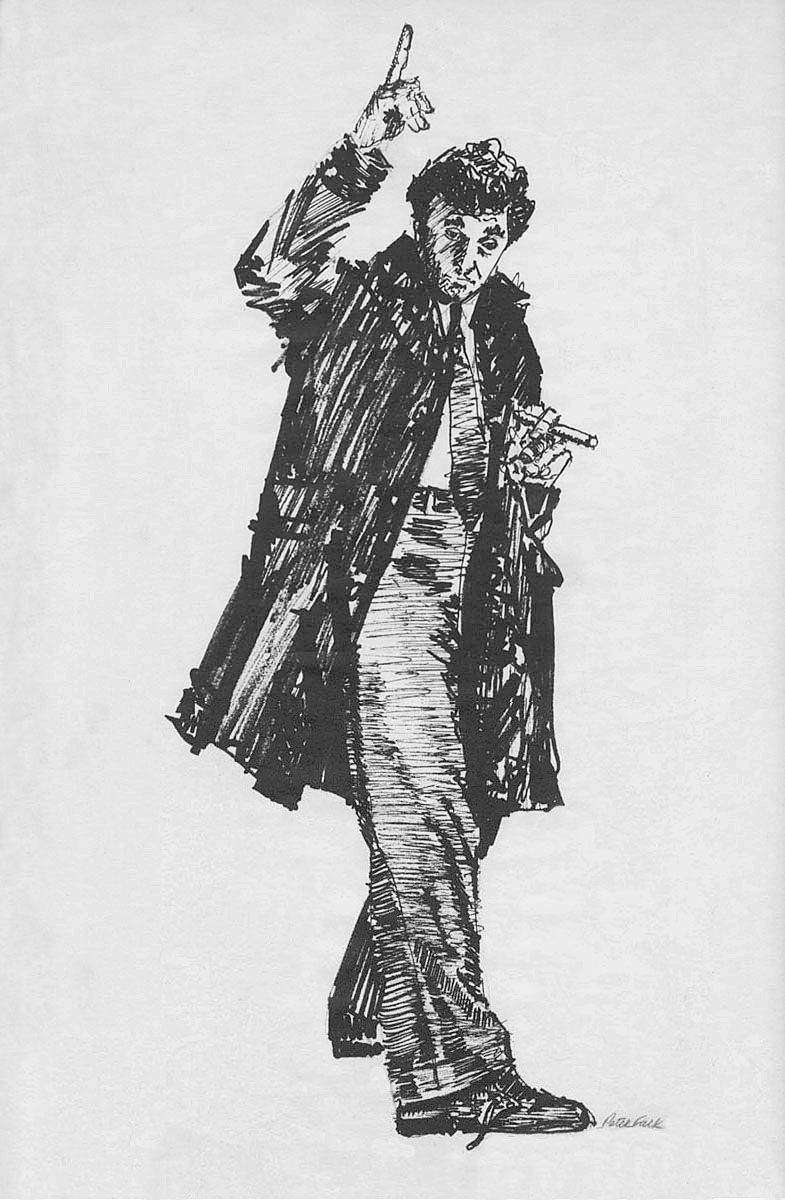 In 2006, Steven Litt of Cleveland's Plain Dealer interviewed Falk and traced his work, which focused on portraits from live models. Falk was motivated by the most refined and noble sentiments in the fine arts, as we see from his description of his first live drawing class:
"There she was on a platform with a skylight over her," he said, sketching a nude model in words. "The light was gleaming on her hair, her weight was on her right hip, her breasts were thrust forward, and she was buck naked, and I said to myself, 'This is where I'm coming every day!' "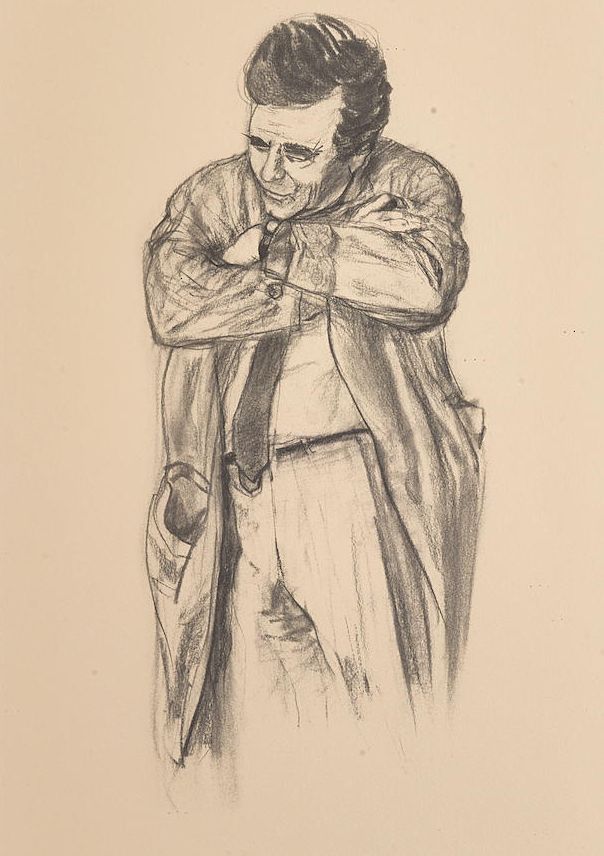 Photo: Bonhams
-via Lawrence Everett
Source: neatorama