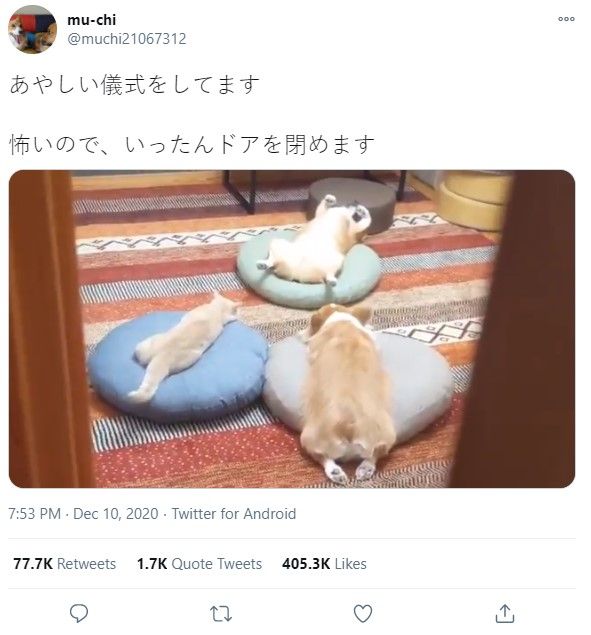 Pets are adorable creatures when they are with humans, but you can't say the same thing when they're left on their own. That's what Japanese user @muchi21067312 realized when he checked up on his cat Totoro and his two corgis, Chi and Mu.
The three animals had taken up positions on cushions arranged in a triangular pattern. In the foreground, Totoro and one of the corgis were perched almost completely motionless, with the steady curling back and forth of Totoro's tail the only movement. Both animals were staring intently at the remaining corgi, who was spread-eagle on the third cushion, and as still as death. Watching the video, you start to think the only reason the cushions are arranged in a triangle is because there weren't enough for a pentagram.
"They're having some sort of strange ritual," tweeted @muchi21067312 with the video. "Whatever they're doing, it's terrifying, so I'm just going to shut the door."
What do you think were they doing?
(Image Credit: mu-chi/ Twitter)
Source: neatorama