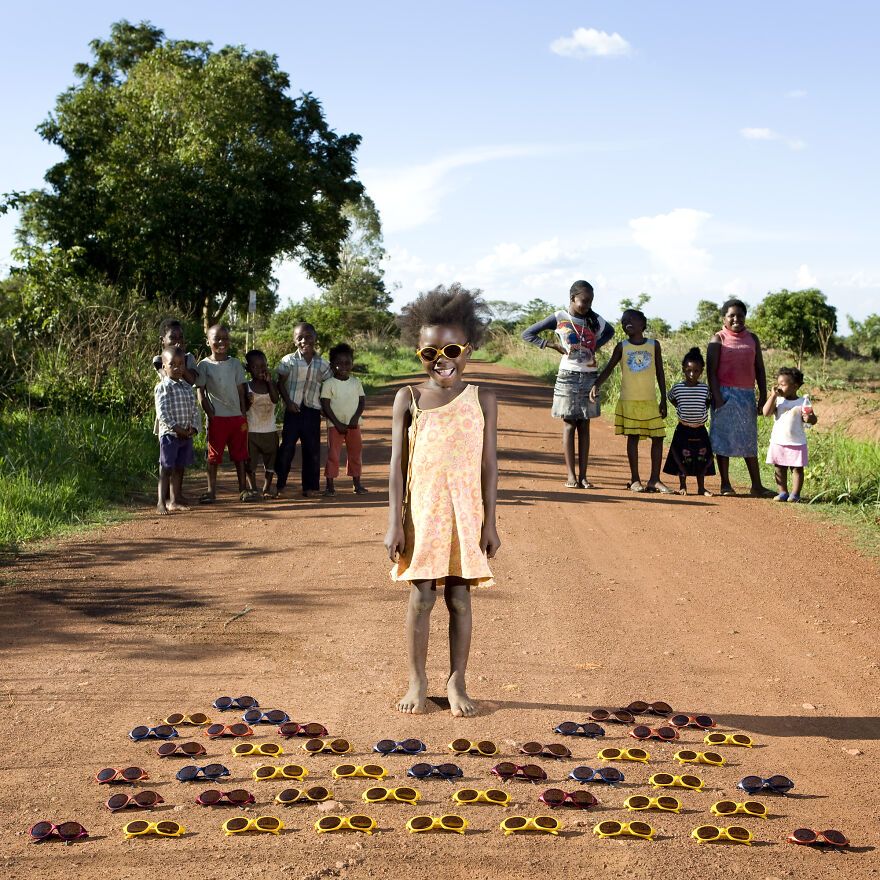 Meet Gabriele Galimberti, an Italian photographer that created the Toy Stories project, a heartwarming collection of photographs of children with their favorite toys. The collection captures the joy, innocence, and wonder of childhood. 
According to Galimberti, he began the project by accident when he was working for D di La Repubblica, an Italian magazine way back in 2010 and 2011. He traveled to 56 countries around the world, took photographs of people, and published their portraits as well as their stories.
"A few weeks before that long trip, a dear friend of mine had called me to her home to take photographs of her daughter Alessia," Galimberti told Bored Panda. "When I arrived there, Alessia (four years old at the time) was putting her toys in order. I helped her, had the idea to advise her to put them in order by shape and color, and without realizing it I took the first photo of this project." 
He then began another journey around the world to publish more photographs for the collection. Currently, the collection is still being updated. Photos of children and their toys from Texas, India, Malawi, China, Iceland, Fiji, and other locations are added to Toy Stories.  
The photographer aims to not only provide entertainment through these photos, but also show a child's background, family, and culture. According to him, he noticed that children from richer countries were more possessive of their toys, while poorer kids tended to play with their friends outside.
Image credit: Gabriele Galimberti
Source: neatorama