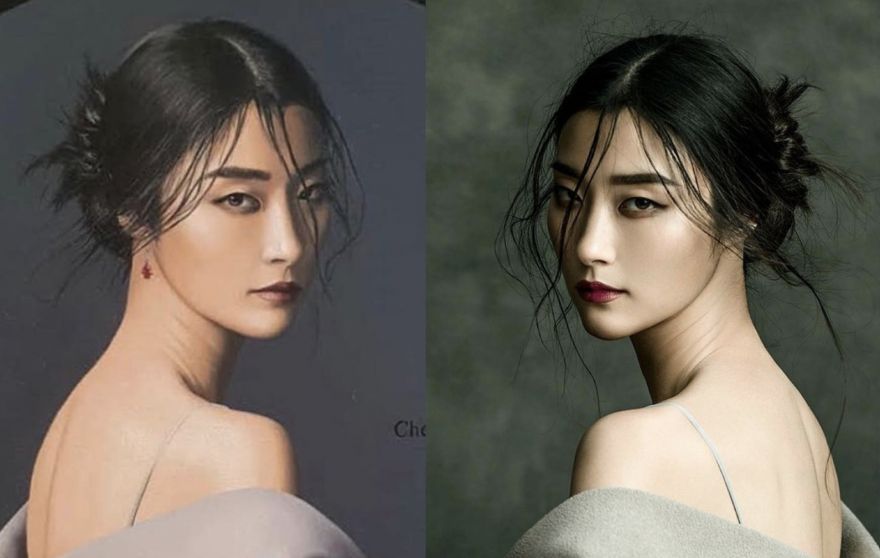 The resemblance is quite striking, indeed. If you look at the image we've provided above, then you'll notice a lot of similarities between the two. The one on the left is a painting made by Luxembourg-based painter Jeff Dieschburg, which won him the 11th Biennale of Contemporary Art in 2020.
The other image on the right, which looks like a mirrored copy is United States-based photographer Jinga Zhang's work for Harper's Bazaar Vietnam in 2017. The photographer, noticing the odd similarities between her work and Dieschburg's took it to court for plagiarism.
However, the Luxembourg court which handled the complaint ruled that the fine artist did not commit any type of plagiarism. The original photo by Zhang, according to the judges, did not meet the criteria to fall under Luxembourgish or European copyright law.
In response to this ruling, the photographer shared to social media the basis of the ruling. "The model's pose in my photo is not unique," she shared. "I am devastated by the copyright ruling in Luxembourg today, which stated that my work lacks originality and therefore will not receive copyright protection in Luxembourg," she added.
Image credit: Jinga Zhang, Jeff Dieschburg via PetaPixel
Source: neatorama