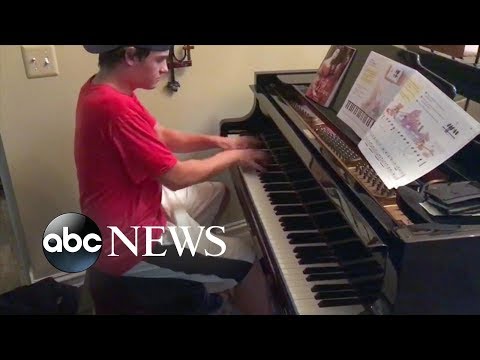 Is this guy the reincarnation of Beethoven?
When pizza delivery driver Bryce Dudal saw a baby grand piano at the Varchetti house, he asked if he could play a little song. The Varchettis agreed, and Dudal played a little something from memory: Beethoven's Moonlight Sonata Third Movement.
Now, who doesn't like a side of Beethoven with your pizza?
Via VideoSift
Source: neatorama