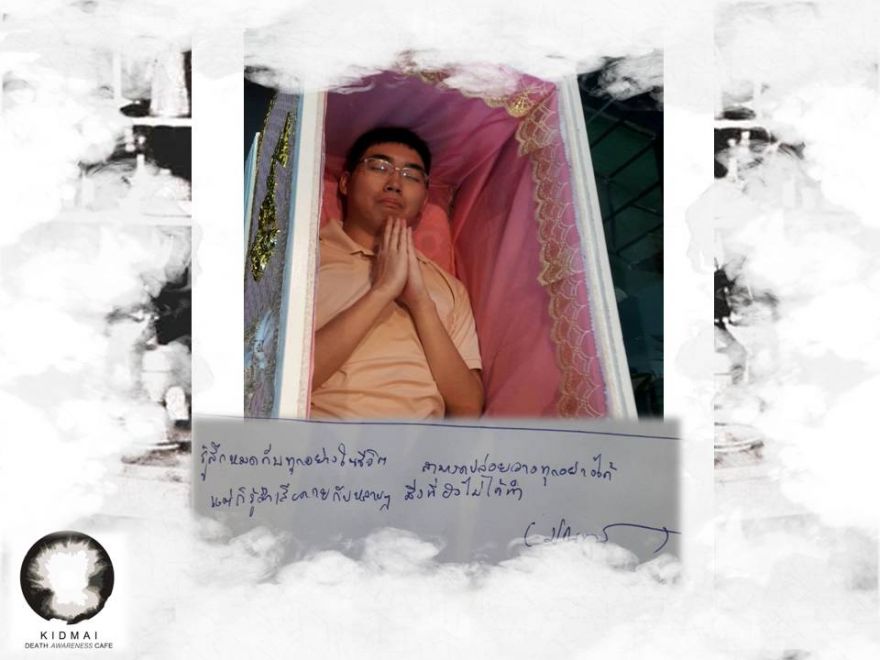 You probably never plan for your death but maybe you should.
The Death Awareness Cafe in Bangkok features mortuary-inspired decor and coffins placed for customers to spend time closed inside after their purchased beverages.
Veeranut Rojanaprapa, the cafe's owner, said the purpose of the cafe is to inspire customers to reflect on their lives. He said the idea was inspired by Buddhist philosophy and is aimed at encouraging people not to be driven by greed.
Who knows? Perhaps you might learn the art of living when you increase the proximity to death. Though the cafe might sound spooky it offers visitors a unique opportunity to look back at life and embrace it once again. Read more about this eccentric cafe here.
Image Credits: Facebook
Source: neatorama