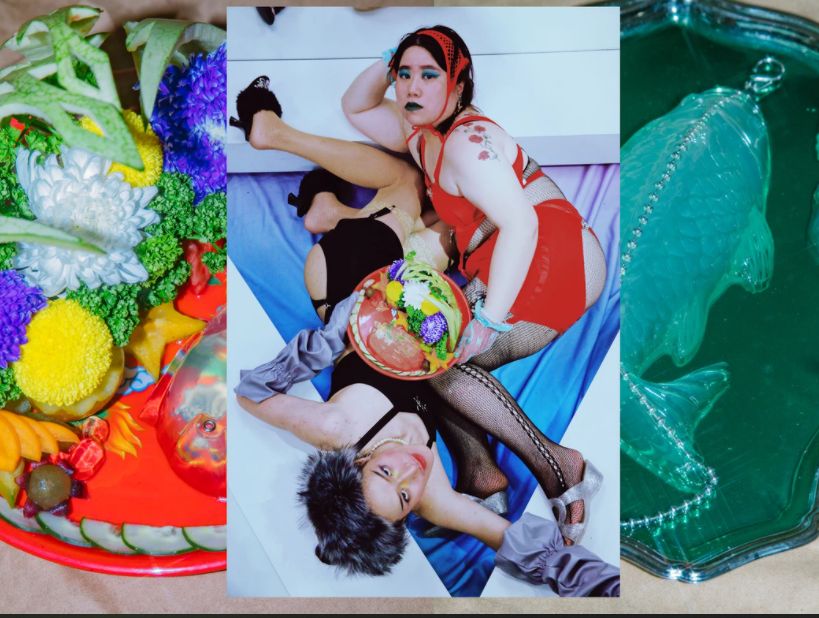 You don't have to go outside and plant saplings in your lingerie (please don't). Have fun and help safe the Earth? Sounds like a win-win to me! Designer Bei Kuo's lingerie line, The End is not only made with environmentally-friendly materials, but for every product sold from the line, they plant a tree:
Having The End be environmentally friendly was also key to her ethos as a designer, and so not only is every garment made using organic cotton (with 95% of the brand's packaging constructed from recyclable and biodegradable materials too) but they work with non-profit One Tree Planted in order to plant a tree for every product sold. After all, the threat of the climate crisis can be a real mood-killer.
Of course, sustainability is about wearability too: making pieces that will be long-loved and well-worn. "Most of all, I wanted them to be able to mix and match with your day-to-day outfits," Bei says. "Even though they are undergarments, my designs are almost meant to be worn as outerwear."
With metal hoops and barbells that allude to intimate piercings, an abundance of industrial-style fastenings, and crotchless "easy exits" built in, it's not your typical Victoria's Secret-style fare and honestly, that's exactly what we love about it. "Not gonna lie, I sometimes will go to those cheap fetish shops for inspiration," says Bei. "The tackier the better." 100% agreed.
Image via i-D
Source: neatorama