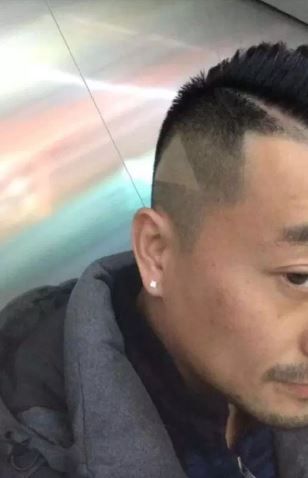 In a surprising turn of events, a barber literally shaved a play button on a client's head due to a hilarious confusion. The photos of this Chinese customer are trending like crazy online. Instead of omitting the play button on the paused video, the barber imitated the what he could see a little too perfectly.
A CUSTOMER at a barber shop got more than he bargained for when he showed the hairdresser a paused video of the hairdo he wanted – and ended up with a PLAY BUTTON shaved into his head.
The unidentified customer, from China, wanted to look just like the trendy model in the video but ended up going viral for the hilarious error.
How would you react if your hairdresser made this mistake? Read more about the confused barber here.
Source: Weibu/ Tianxiu Bot
Source: neatorama