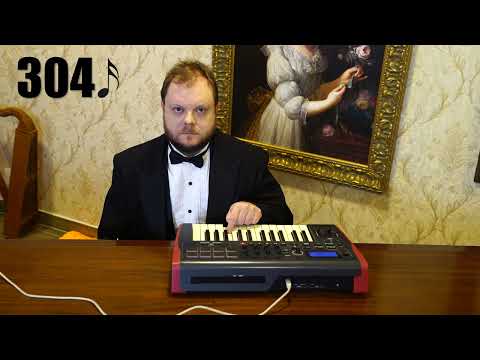 Fabricio André Bernard Di Paolo is a Brazilian pianist who goes by the stage name of Lord Vinheteiro. He has a popular YouTube channel in which he performes musical stunts, such as doing a live soundtrack of his wife's daily activities or playing a piano from several feet away using strings attached to the keys.
In this video, Lord Vinheteiro plays the famously challenging "Flight of the Bumblebee" by Nikolai Rimsky-Korsakov. It's an athletically demanding task that requires spectacular coordination, but Vinheteiro is able to complete his performance in less than a minute while using only one finger.
Some people allege that there's some video manipulation going on.
-via The Awesomer
Source: neatorama